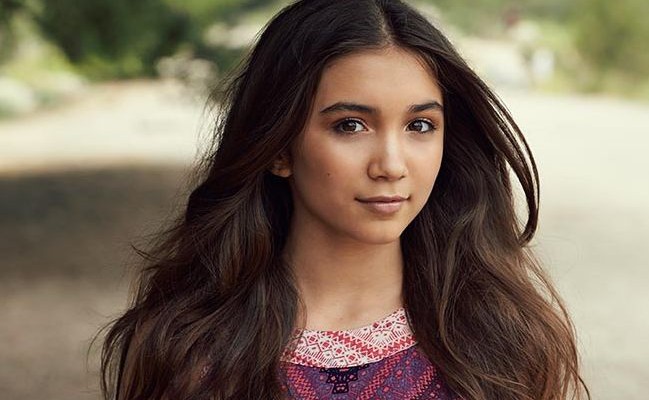 Axel Muench
Interviews
Rowan Blanchard – Girl Meets World
Q) What has been the most rewarding part so far from being on the show?
A) There has been a lot of incredible things from the show so far, but it's probably when I see the live audiences' reactions. It is so incredible to me and makes me feel so good when I see little kids (and big kids as well) laughing at our show.
Q) Has comedic timing come naturally or is it something you have studied and honed?
A) I think I have always had a good sense of comedic timing; however, the show has helped me achieve proper speed when necessary, as well as slow down. It's a bit of both, but I am still learning.
Q) What can you tease that we will get to see when "Girl Meets World" return from hiatus?
A) From what I know, there will be a new level of maturity in all of our characters and our storylines. Still hilarious scenarios, but with a new sense of maturity and growing up.
Q) Was the chemistry with the cast instantaneous or did it take time to develop?
A) It was practically instantaneous! The cast and I are truly best friends and I am very lucky to be able to say that. Because there was a huge chunk of time between filming the pilot and filming the series, we made a very big point to get to know each other. Our chemistry is one of the things that makes our show stand out. I love them!
Q) Is there anything about your role as Riley that you have added that wasn't originally scripted?
A) Great question! I would have to say some of her quirks, some of which I have in real life. There are certain things like the way she walks, the little smiles in peoples' eyes, that make fictional characters seem very alive. That's where the actor comes in.
Q) What has been your favorite moment to film so far and why?
A) I think it would be the Harajuku episode ("Girl Meets Popular"). That was definitely a breakthrough week for me and I feel that that is the episode where Riley is somewhat defined. It was also a very important week for me, as the actor as well, as I kind of finally found my place with the character and on set.
Q) What is your favorite aspect of Riley?
A) I have learned so much about loyalty from her. And I think that is something that is so hard to find in a friend and sometimes I will catch myself forgetting to use it as well. Riley's actions are very representational of how I think people, myself included, should treat others.
Q) How has it been receiving instant feedback from fans through social media?
A) It is incredible! It is such a great thing for me to be able to reach out and talk to people, it makes things more personal. My favorite thing is when fans will tweet/Instagram pictures of themselves watching the shows. It is very surreal for me!
Q) What would you like to say to your fans and supporters?
A) You are amazing and beautiful and I love you! Also, keep watching, we only get better.