Features
A Star On The Rise
By
|
By: Gladys Luna
Movies will come and movies will go, but if there is something that will endure forever it is a character masterfully performed. Actors are entitled with one of the most difficult yet marvelous tasks: to make people believe. So, it is great to say there are some wonderful actors willing to wear themselves out in order to offer outstanding performances to an audience that deserves nothing, but the best. Luckily for us, not only the regular faces that we are accustomed to seeing every certain period of time are bringing the best out of the paper and onto the screen. There are also the faces of those who are slowly paving their way until their big breakout arrives and then leave us nothing, but breathless at their talent. And here I present you with my Top Five Actors On The Rise that are worth following up on in 2017.
Jacob Tremblay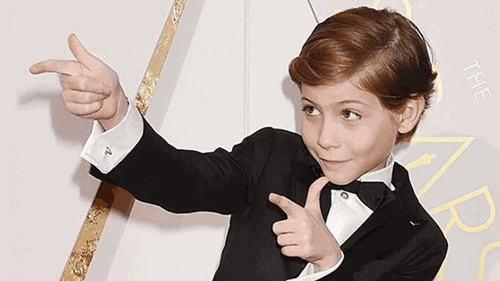 Jacob is a ten-year-old actor born in Vancouver, British Columbia on October 5, 2006 whose breakout performance was in the film Room, an independent 2015 drama film. He played the part of Jack Newsome, a five-year-old that along with his mother (played by the talented Brie Larson) is held captive by a man called "Old Nick." Not only did he receive the nomination for the Screen Actors Guild Awards, Critics Choice Movie Award and the Academy of Canadian Cinema and Television Award, but it also gave him the chance to actually take the last two of the three home with him. Among the films that Jacob has also been part of we can find: The Smurfs 2, The Magic Ferret, Extraterrestrial, The Book of Henry and others. Jacob is certainly a very good example that age will never be an obstacle and that when passion, commitment, hard work and talent are also part of the same mix, amazing things can happen
Upcoming Projects: Jacob stars in the film named Wonder along with Julia Roberts and Owen Wilson where he plays the part of a young kid and his daily struggles to overcome a facial deformity. The movie release date is set for April 7, 2017.
Bailee Madison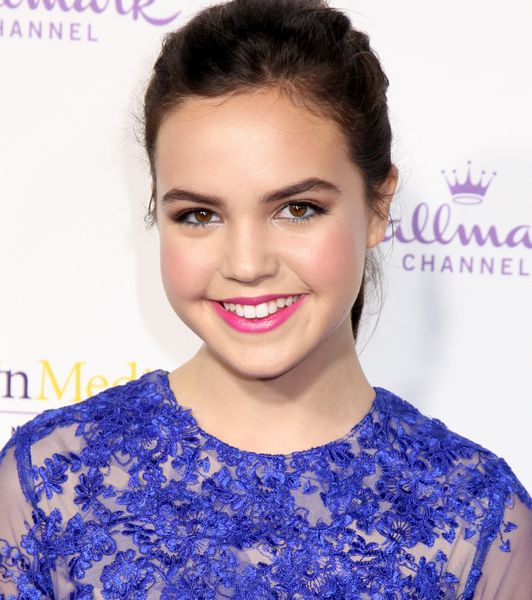 Bailee is an American actress born in Fort Lauderdale, FL on October 15, 1999. Bailee has been active since 2006 when she made her debut in the film Lonely Hearts along with Jared Leto, John Travolta, Salma Hayek and James Gandolfini where she played Rainelle Downing. But her acting career goes back to when she was just two weeks old and participated in an Office Depot commercial. In 2007, she starred on the fantasy adventure film Bridge to Terabithia where she had the chance to play May Belle Aarons, the younger sister of the Josh Hutcherson´s character. If there is something that the talented Bailee manages with every performance she delivers is to make it look like as though acting is the easiest thing to do. It seems to come very natural for her regardless the character she is playing. Her acting career is not only reduced to films but also to television as she starred in the big successful shows as: CSI: NY, House, Law & Order: SVU, Wizards of Waverly Place, Once Upon A Time, etc. We can see Bailee as a regular on the TV shows The Fosters and Good Witch. Among the movies that Bailee has starred in are: Just Go With It, Don´t Be Afraid of The Dark, Monica, Night Before Halloween, etc. Bailee has won the Young Artist Awards for her performance in Bridge to Terabithia and The Last Day of Summer as well as the Movie Guide Awards for Saving Sarah Cain.
Upcoming Project: The film Cowgirl´s Story, a military drama set to be aired on May 12, 2017. Bailee plays the lead character Dusty Rhodes, a girl from Texas whose mother is off in Afghanistan. The actress also happens to be one of the producers of this film that currently in post-production.
Ezra Miller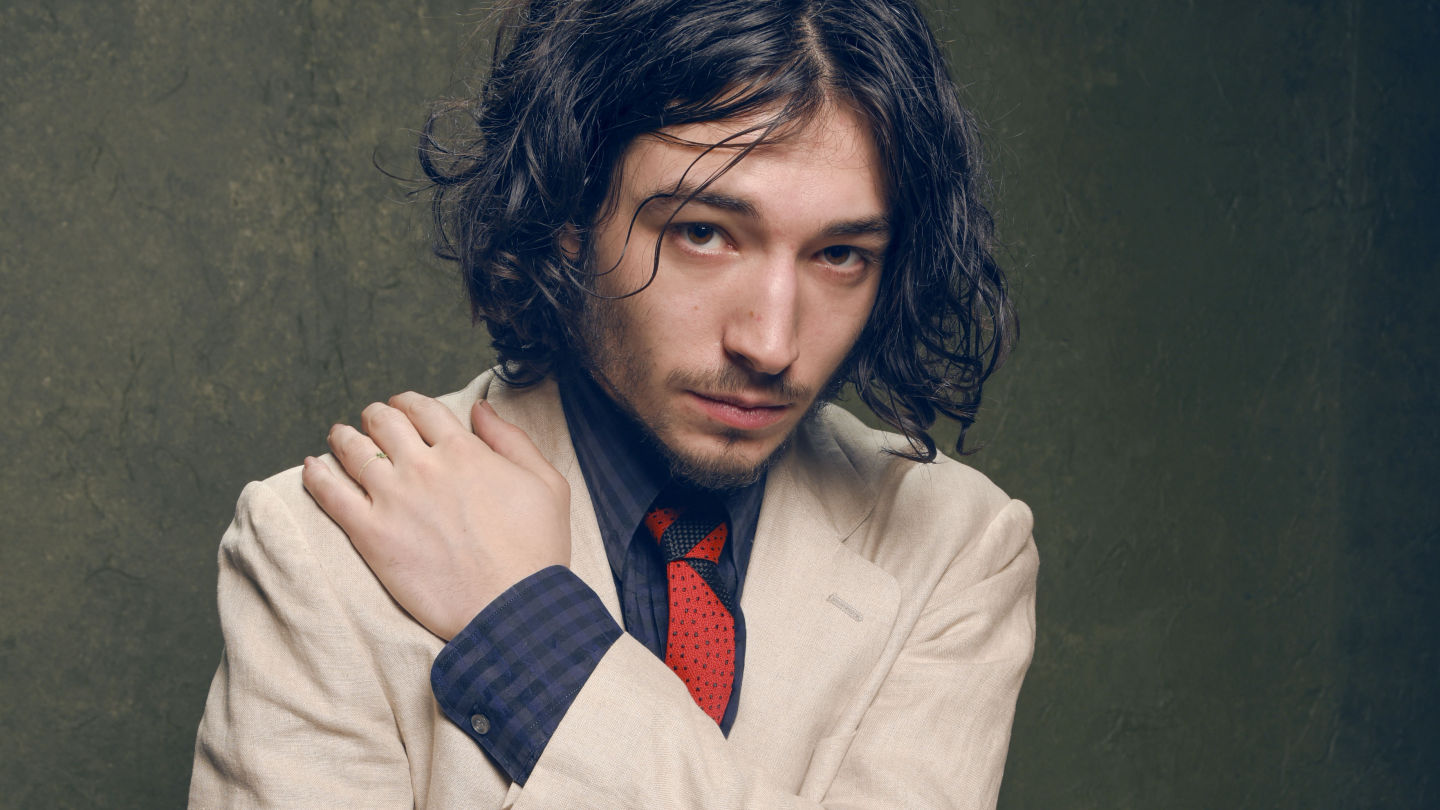 There is an air of fascination surrounding Ezra Miller everywhere he goes. His disheveled look against the depth of his gaze and talent make this young actor one in a million. Ezra Matthew Miller was born on September 30, 1992 in Wyckoff, NJ. His film debut was on 2008 in Afterschool, but his artistic career goes back to when he was six years old and started to be trained as an opera singer. As a result, he had sung with The Metropolitan Opera. One of his major roles in films has been as Kevin Khatchadourian from We Need To Talk About Kevin where he had the chance to work with the brilliant Tilda Swinton and the talented John C. Reilly delivering a splendid performance. The film was premiered at the 2011 Cannes Film Festival winning critical acclaim. Right after, in 2012, Ezra starred in the coming of age drama film The Perks of Being a Wallflower. Ezra has also had some cameo performances in the 2016 films Batman Vs Superman: Dawn of Justice and Suicide Squad playing the role of Barry Allen (The Flash). Also, in 2016 he got to play Credence Barebone in Fantastic Beasts and Where to Find Them. The actor has also had major participation in TVv shows like: Californication, Law & Order: SVU and Royal Pains. Ezra had won the Hamptons International Film Festival Award for the film Another Happy Day and Boston Society of Film Critics Award, Hollywood Film Festival Spotlight Award, San Diego Film Critics Society Award, Santa Barbara International Film Festival – Virtuoso Award for the film The Perks of Being a Wallflower.
Upcoming Projects: Ezra will be part of the movie Justice League where he´ll reprise his role as Barry Allen/The Flash. The movie is set to be released on November 17, 2017 and is currently in post-production.

Millie Bobby Brown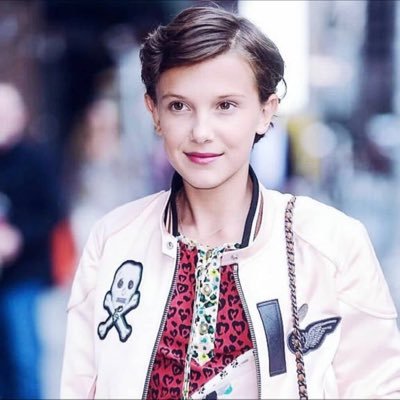 Millie is an English actress born in Marbella, Malaga, Spain on February 19, 2004. Her TV debut was in the ABC fantasy drama Once Upon A Time in Wonderland where she portrayed the character of a young Alice. That was followed by her appearance in other shows as: Intruders, NCIS, Modern Family and Grey´s Anatomy. Millie´s breakout came with her performance on the Netflix science fiction series "Stranger Things" released on July 15, 2016 where she played the role of Eleven, a psychokinetic girl that plays a key part in the development of the story. Millie´s performance was amazingly welcomed earning her a nomination on the 2017 People´s Choice Awards and another one by the Screen Actors Guild Awards that are yet to be determined. Her astounding ability to drag the audience along into the storyline of her characters and her chameleonic roles are something we definitely should keep an eye on.
Upcoming Projects: On August 31, 2016, "Stranger Things" was renewed for a second season that will be released later this year.
Robbie Kay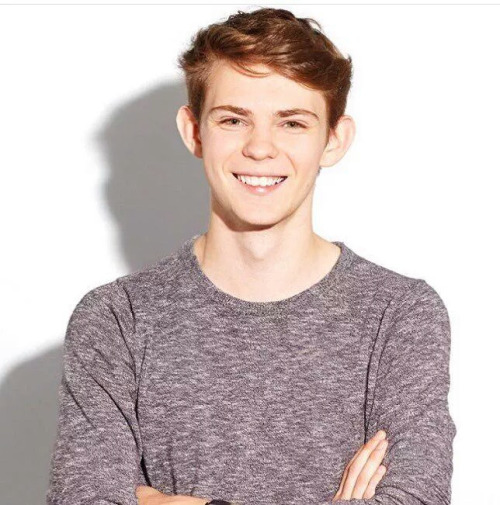 If you weren't hanging on a thread over Robbie´s performance as one of the favorite Disney classic characters Peter Pan on the ABC hit fairy tale drama "Once Upon A Time," I´m not sure you still have a pulse. Robert Andrew Kay better known as Robbie Kay was born in Lymington, Hampshire, England on September 13, 1995. Robbie played a role in the 2006 film The Illusionist that starred by Edward Norton, Paul Giamatti and Jessica Biel, but unfortunately his scenes never made it to the final cut. Following this film, he also took a part in films as: Hannibal Rising, My Boy Jack, Fugitive Pieces and Pirates of the Caribbean: On Stranger Tides. On TV, Robbie had appearances on the miniseries Pinocchio, Ways to Live Forever and the afore mentioned Once Upon A Time. The emotion that surrounds every Robbie´s performance invites the audience into an unexpected ride through the different stories he wanders at, leaving an ever expectant viewer.
Upcoming Projects: The drama film Locating Silver Lake is currently on pre-production without a released date yet. On TV, Robbie could be seen on the supernatural drama series "Heroes: Reborn" as a series regular.
As a part of the audience, I believe it is always great to feel that our time invested in watching a TV show or a movie is well spent and that we are not just taken for granted. It is due to actors like these, their hard work and astounding performances, we are reminded of what a blast of an experience this can be. Luckily, we´ll be hearing quiet a lot about these actors in the following years and also be witnesses to their imminent success. So, do yourselves a favor and don´t let them off of your radar.