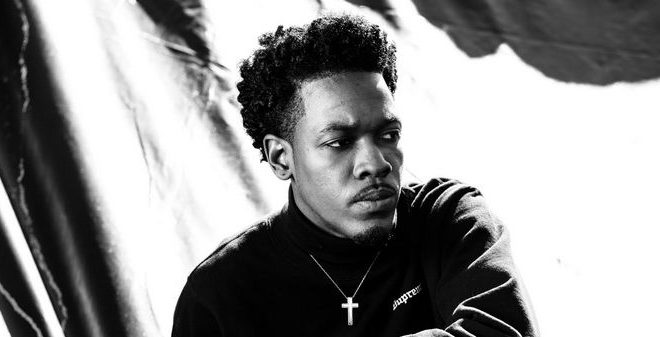 Ryan Jay
Interviews
Adrian Daniel – This City
By
|
By: Jamie Steinberg
Q) How would you describe your sound?
A) It's not easy to describe. You'll never know what you're going to get. My music reflects my mood which is constantly changing.
Q) Who are some of your musical influences?
A) Michael Jackson, Kanye West, Journey, Tame Impala, Kanye West, Kid Cudi.
Q) Talk about the story behind your new song "This City."
A)  "This City" is a hopeless love that was created in the same city it was broken in.
Q) What do you think it is about your song "Havoc" that fans connect to?
A)  I think it brings out the savage in people, which is super tight to me.
Q) Will there be a full video for either song on the way?
A) Yes there will be a video for "This City."
Q) What is your song writing process? Do you need music before you can create lyrics?
A) I write songs while I'm living my life, basically. I never know when I'm going to write a song. It happens mostly when I'm walking though and I've written 80% of my songs before we made the music.
Q) How much of a hand do you have in the production of your music?
A) I'm involved in every aspect of my music, the production, mixing and mastering. I'm super meticulous.
Q) What can fans expect from a live Adrian Daniel performance?
A) You can expect to hear people sing the songs really loud and be stuck in your feelings for an hour.
Q) Will there be an EP or album on the way in the near future?
A)  Yes. The album is coming soon.
Q) Where are some of your favorite places to perform and what makes those locations so significant to you?
A) My favorite place to perform is Baby's All Right in Brooklyn. I had my first sold out show there.
Q) Who would you most like to collaborate with on a song in the future?
A)  Kanye West, Frank Ocean, Tame Impala, Kid Cudi.
Q) What album/band are you currently listening to and why do you dig them? 
A) I'm playing "Endless" a lot. It's puts me in a daze when I play it.
Q) You are a part of social media. Why is that such an important way for you to connect with your fans?
A)  I wouldn't say I'm a part of social media. It's just a tool for me. It's important though. I get to talk directly to the people that support me and they talk back to me and tell me their stories.
Q) What would you like to say to everyone who is a fan and supporter of you and your work?
A) Thank you for rocking with me so far. I can't wait to grow with all of you. I love you all.
Watch "This City"