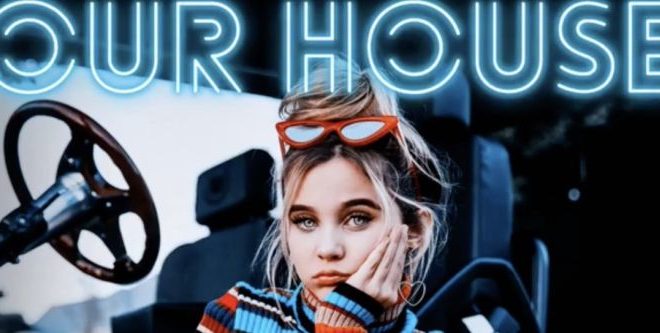 Interviews
Alabama Luella Barker – Our House
By
|
By: Jamie Steinberg
Q) How would you describe your sound?
A) Fun and chill. I'm still having fun figuring it out!
Q) Who are some of your musical influences?
A) Beyonce and Rihanna. I'm really into Jhene Aiko right now.
Q) Talk about the story behind your new song "Our House."
A) It's really fun and chill and just about having fun with your friends.
Q) What do you think it is about the song that fans connect to?
A) That you can just have fun and don't let anyone tell you what to do in your own house.
Q) Will there be a video that plays into the message of the song?
A) Yes! You can check it out on my YouTube channel.
Q) What is your song writing process? Do you need music before you can create lyrics?
A) I worked on "Our House" with Rachel West, my dad (Travis Barker) and John Feldmann. The beat actually came first and then we figured out the rest.
Q) Can fans expect an album or EP from you in the near future?
A) Hopefully in the future!
Q) Who would you most like to collaborate with on a song in the future?
A) Beyonce or Rihanna…one day.
Q) What album/band are you currently listening to and why do you dig them?
A) I'm currently listening to Jhene Aiko and "Hold On" by Janine…They're just really chill.
Q) You are a part of social media. Why is that such an important way for you to connect with your fans?
A) I like being able to meet people and interact with them.
Q) What would you like to say to everyone who is a fan and supporter of you and your music?
A) Thank you for supporting me and you're beautiful the way you are.
Watch the video for "Our House"