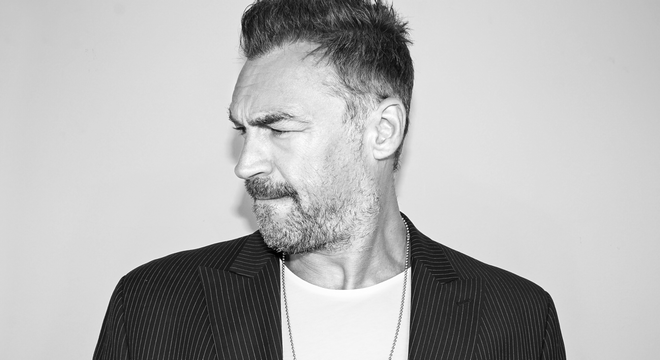 Brad Everett Young
Interviews
Aleks Paunovic – ‪War for the Planet of the Apes‬
By
|
By: Arlene Allen

Q) What was it like, working motion capture for ‪War for the Planet of the Apes?
A) It was one of the best experiences of my career! I've done motion capture before, but to this level was astounding. Also, working with Terry [Notary] who plays Rocket and Andy [Serkis] (Caesar) was just a joy. I learned so much from the two of them.
Q) Tell us about about your character, Winter. Aside from being albino, how is Winter different from the other apes?
A) Winter is a conflicted character. I really can't go into too much detail about it, but his plight in the film is quite pivotal.
Q) Do you think this film, and the other recent ‪Planet of the Apes movies, has underlying social/political relevance to current world events?
A) Absolutely. I think a film like this is very important and touches the social and political boundaries in a way that can be a little scary.
Q) What can you tease is a scene you can tease that viewers will look forward to in particular? 
A) One of my favorite scenes is the avalanche. Enough said. EPIC!
Q) What did you, personally, take away from working on ‪War For the Planet of the Apes?
A) First and foremost, it's the relationships. Andy, Terry, Matt Reeves (the director) and all the cast. They are now lifers. The work we did is going to stand the test of time; I'm just humbled and honored to be a part of such an iconic franchise.
Q) Are you excited for Season Two of "Van Helsing?"  Can you give us a hint at what may be in store for Julius?
A) Ooooo!!! Maaaaan! I'm so excited. I wish I could give you a hint, but there is so many that I just am handcuffed in what to really say. But just know, it's bigger and better than season one, and I am EXTREMELY PROUD of season one!
Q) You have a role in the upcoming series "Hard Days, Wet Nights." Can you give us a sneak peek behind scenes?  Where does your character Woodrow fit in?
A) Woodrow was a fun character to play. He basically had no filter and is a 40 year old trying to hold onto his 20 year old. It's sad and funny at times. Quite a fun character to dive into.
Q) If you had the opportunity to star in any TV series you wanted, which series would it be and why?
A) Past or present?? I'm going to say "Friends." I loved the sitcom! I think comedy is one of the hardest things to pull off. The timing has to be impeccable and the little bit that I have done had always been a blast. I also would like to do something like "Westworld" -a smart drama with so many levels.
Q) You have two major motion pictures coming up – Hard Powder and Siberia. What can we expect from these films?
A) Expect some amazing performances from Keanu Reeves in Siberia and Liam Neeson and Laura Dern in Hard Powder. They are soooo good.
Q) You often do a lot of action films and television roles. Do you have a preference of medium?
A) My love is the action and smart storylines as well as deep scenes that showcase vulnerability and layers. Hopefully, I can do it all in one project, but that's a tall order. Looking forward to it!