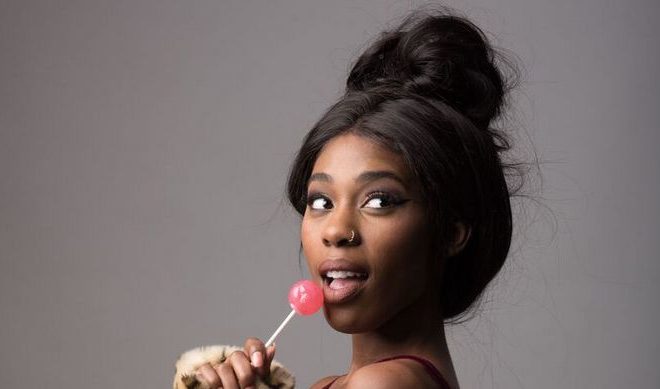 Chris Martin
Interviews
Alli Fitz – Disease
By
|
By: Jamie Steinberg
Q) How would you describe your sound?
A) I would describe my sound as upbeat pop!
Q) Who are some of your musical influences?
A) Dua Lipa, Demi Lovato and Moxie Raia for sure. Their voices are all so powerful.
Q) Talk about the story behind your new song "Disease?"
A) The inspiration behind the song was a relationship that I was in a couple of years ago. I guess it wasn't really a "relationship" with a title, which was part of the reason why it was so toxic for me. I couldn't tell if this guy actually wanted to be with me or if he was just playing games.
Disease Video Link: https://www.youtube.com/watch?v=UUANYeMaw6Y
Q) What do you think it is about the song that fans connect to?
A) I'm think my fans can relate to the lyrics the most because I know a lot of people have been through the same exact thing in relationships. (Especially in 2017, no one likes to date anymore. Ha!)
Q) How hard was it to transition from Viner to singer?
A) It was pretty hard because people only knew me as a comedy entertainer. It was hard to get them to take me seriously as a singer. But now that I have original music out and lots of vocal training, people are like, "Oh wow, she can actually sing" and "Oh, she's serious about singing!"
Q) What is your song writing process? Do you need music before you can create lyrics?
A) Usually, my song writing process starts with me closing all of the doors wherever I'm writing, so no one will interrupt me. [laughs] I feel like if I hear some kind of beat beforehand, the lyrics definitely flow easier.
Q) How much of hand do you have in the production of your music?
A) I have quite a bit of hand in the production of my music because I trust my producers and they trust me, too.
Q) What can fans expect from a live Alli Fitz performance?
A) They can expect to dance, sing and party with me during the whole entire performance!
Q) Will there be a full album or EP on the way for 2018?
A) ABSOLUTELY!
Q) Where are some of your favorite places to perform and what makes those locations so significant to you?
A) I love performing at Vidcon and other social media events mostly because it's for people who knew me as a social media comedian to see me perform as an artist. It surprises people.
Q) Who would you most like to collaborate with on a song in the future?
A) Dua Lipa, hands down. I think our voices would sound great together.
Q) What album/band are you currently listening to and why do you dig them? 
A) Demi Lovato's new album Tell Me You Love Me is on repeat always because every single song on this album is a BOP.
Q) You are a part of social media. Why is that such an important way for you to connect with your fans?
A) It's important to connect with fans because they're the ones who got me where I am today. Without them, I'd probably still be in Ohio, not knowing what to do with my life. If commenting back to them or talking to them through social media makes them happy, I'm so glad to do it.
Q) What would you like to say to everyone who is a fan and supporter of you and your work?
A) I LOVE YOU ALL SO MUCH! AND I CAN'T WAIT FOR YOU TO HEAR THE NEW MUSIC IN 2018!