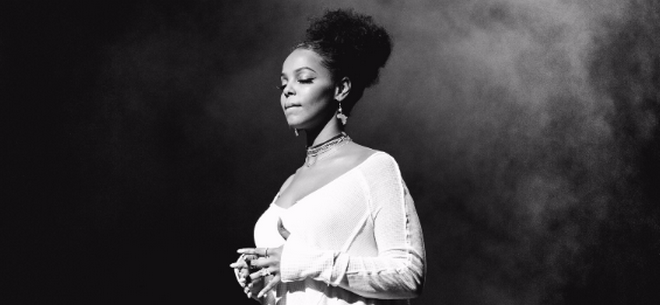 Interviews
Amaal Nuux – Last Ones
By
|
By: Jamie Steinberg
Q) Who are some of your musical influences?
A) I love Nina Simone, Tracy Chapman, Lauryn Hill, Erykah B​adu, Pha​r​rell, Aaliyah, Alicia ​K​eys and so much more! I love all of these artists for their unique abilities to have their music transcend borders and live on for decades.
Q) Talk about the story behind your new song "Last Ones."
A) The song came about after I learned my younger sister was dealing with issues at her school (she wears the hijab). I did my best to console her, but didn't feel it was enough. During the creation of the song, everything just came out naturally. I really wanted to send a message of hope to any individual or group who was feeling alone and misunderstood. I only wish to continue doing that in my music.
Q) What do you think it is about the song that fans connect to?
A) I feel, especially with everything that's happening in the world right now, people felt the song was sort of like their anthem to combat the daily issues they go through. I've had people message me saying, "This song just helped me get through a tough time and has given me confidence about my own strength, etc."
Q) How does the video play into the message of the song?
A) The video was just an opportunity to show some of the faces of whom I was trying to reach out to. I feel it represents my circle of friends and community of people I grew up with whose stories and struggles inspire my music daily. I felt the video was the perfect platform to celebrate us.
Q) What is your song writing process? Do you need music before you can create lyrics?
A) 80% of the time I start with a very basic instrumental. Usually a few keys on the piano and start building from there. While the instrumental is coming together, I just start freestyle sing. None of the words make any sense, but it's just to create melodies at the point. I hit record and go on for an hour at times. I try to get to a subconscious state where everything just flows out naturally. It's in those moments that I'm usually happy with what I create.
Q) What can fans expect from a live Amaal Nuux performance?
A) I talk a ​lot! [laughs] I talk about the songs and what they were inspired by. I talk with the fans hoping to bond in the little time we have and I do usually gauge the room to feel out if people are engaged and digging the dialogue. I also love to dance (even though I am not the greatest) and encourage everyone to do so as well. I feel overall it's a beautiful positive experience and when I can see smiles all across the room, I know I have done my job.
Q) Will there be an EP or full album coming in the near future?
A) I'm actually working on material both for my EP and album. My EP is almost done and I am hoping to release that soon.
Q) Who would you most like to collaborate with on a song in the future?
A) Pharrell is someone I have always looked up to! It would be a dream come true to have an opportunity to work with him. He is a legend!
Q) You are very active in championing diversity. What others can do to make a positive impact during this tumultuous climate? Why is it important for you to use your platform for more positive change?
A) When I started to learn how to use social media years ago and discovered the power it had to connect you with people from around the world, I knew instantly what my purpose with it would be. I really can't help but be any other way because I am one of those fortunate people who were able to escape during a time of civil war in my country. I came to North America as a refugee and have been given the opportunity to change my life. It'​s my duty to give back so others can also have their voices be heard and get a chance at life. I think we all as the human race have a duty to do that because we are all connected and should be an effort every day to fight for whats right.
Q) What album/band are you currently listening to and why do you dig them? 
A) I'​m currently listening to Falz & Simi Chemistry. It was the Af​rican/R&B instruments matched with the soothing vocals of Simi that initially captivated me and every track just had me dancing! Over all I just fell in love with the lyrics and simplicity of the arrangements and have had the entire album on repeat ever since.
Q) You are a part of social media. Why is that such an important way for you to connect with your fans?
A) It really is the most important thing for me! Any questions or any comments, I am able to respond back directly and build relationships with amazing people whom I never would have had that chance to meet. I have fans who have been following me since I started doing music and I following them as well. I feel so honored to witness them accomplish and do great things in their lives. I have truly developed some beautiful relationships on there and I really owe it all to social media.
Q) What would you like to say to everyone who is a fan and supporter of you and your work?
A) Thanks for never giving up on me! Thanks for always encouraging me! Thanks for being so loving and amazing! You guys always seem to know exactly what to say to brighten my day and I am truly thankful for every single last one of you. I only hope I can do the same for you. I love you guys!!! <3
Watch "Last Ones"