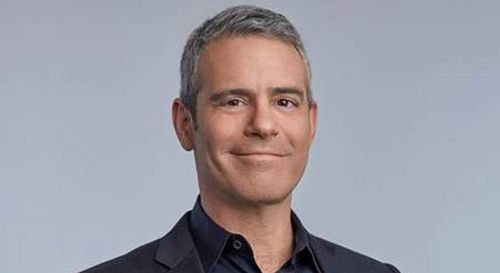 Interviews
Andy Cohen – Love Connection
By
|
By: Nicole Dintelman
Q) How often will Love Connection have LGBTQ contestants?
A) We did! Tonight we've got lesbians and we've got some gay men in a few weeks.
Q) And, next what can you tell us about the episode that is airing later today?
A) It's great.  We've got a woman who is looking for love and I think, it's just refreshing to see women who are dating each other and who are out and proud.  I think there is a very surprising moment, where it turns out one of the women, who is on the show, is not out to her family.  And so, we get into that, because here she is on FOX coast to coast, on a dating show dating a woman, but she's not out yet. So, that's kind of an incredible moment and topic of conversation, when she winds up kind of coming out to her mom on the show.  And, it's great.  I mean, I think there is some really healthy conversations relating to lesbians dating each other and how it's different from straight couples.  It feels very new and interesting, yet totally of the moment.
Q) Being that we're in 2017, do you think this episode is going to have great ratings, especially with the whole political conservative side that we have going on right now? 
A) Look, I think the show, at its heart, is about relationships and I think that this show seems to be doing really well and people are loving it.  I think that when people see tonight's episode, they're going to be refreshed.  I mean, I think it's refreshing, and I can't speak of how the ratings will be.  I hope that they're great, but you know, look I think it's both remarkable and just a sign of the times that this is happening.  It may not move the needle at all, we'll see.
Q) I just wanted to know, what is it like for you to be working on this project with FOX and they're putting minorities and women in prominent roles and tonight's episode being so historical.  I want to know what it's like for you to be on one of these big networks and being more than willing to put something like this out on the air, on primetime.  Especially with what Trump said yesterday, I just want to know what's it like for you as a producer and as a host to have the backing of such a big network? 
A) It's great.  FOX Network has always embraced diversity, and from the beginning of working on this show, they were very clear that they wanted this show to be diverse in all ways.  The premiere episode featured an interracial couple and now here we are with tonight's episode and you will be seeing gay men in a few weeks.  I think as much as a sign of the time of what's going on in DC is that gay marriage is legal and there's tremendous visibility for the LGBT community on television and in the media, so I think it's just a natural progression of things.
Q) I see and slightly on a different topic, I just want to know how you are such a boss, man.  You're doing this bicoastal thing.  How are you staying fresh?  How are you keeping your energy levels up?
A) You know everything I do—I have like six or seven jobs and everything I do, I love, and so when you love everything you're doing, it becomes easy.  I don't take anything on that I don't have any mental enthusiasm for.  I want to be excited and fully in before I take any things on, and this was certainly something that I was really into doing.
Q) You said that you'll be featuring gay men in the coming weeks.  Has this been filmed?  Is this already in the cast? 
A) Already been filmed.
Q) Did you find that the LGBT contestants plan their dates any differently than straight couples do?
A) That's a good question.  No, I didn't, I found, though, that the women featured in tonight's episode were more—they were a little more, interestingly enough, and they were a little more puritanical than any of the other daters.  They were very sweet with each other.  There was no kissing among any of the women.
Q) Did you guys put out a response for contestants and what kind of response did you get?  Did you get a large one back?
A) Yes.  We just put out casting saying we're looking for people who want to find love and do it on TV.  We got people of all ethnicities and all permutations and we just embrace them all.
Q) I think recently I saw an interview that you did with Conan O'Brien about how it takes time to kind of get into rhythm.  Do you think you've got into the rhythm of this show?  Do you think you've now made it a little bit more of your attitude instead of how it was?
A) I feel like I have the rhythm of this one.  Basically, in the first episode we were doing, it just felt so natural and like a true extension of everything I'm doing.  On Housewives Reunions and interviewing people, as I've done for years and what I'm doing on Watch What Happens Live, it just seems completely natural for me.
Q) The original show is so iconic.  What made you want to be a part of this project? 
A) I just love setting people up, and I love hearing about their first dates.  I love awkward moments captured on television and talking to real people. It just seemed like an absolute, great, opportunity.
Q) When the show got green-lit, did you feel that this would be something that would have such historical value?
A) Listen, I'm not sure it has historical value, but it's certainly a sign of the times and it's fun to see something different.  It's fun to see a classic show embrace what's going on today in the world.
Q) To get a preview of how the audience is going to receive the episode tonight, when you guys were shooting the episode, did you notice any different reactions from the in-studio audience?  Were they cheering even louder?  Were they more engaging? 
A) Yes.  I think that they felt like they were seeing something different that they—I got the sense that they felt like they were a part of something, different and exciting and big.
Q) You being the host, how would Liz, how did she take this in when she was told hey, you're going to be the next contestant and we're going to find love for you?
A) She was really natural and really game and very much herself.  I think if you're going to have someone represent—be the first lesbian dater on a classic show like this, she was just about everything you would want her to be.  I just thought she was incredible.
*CONFERENCE CALL*