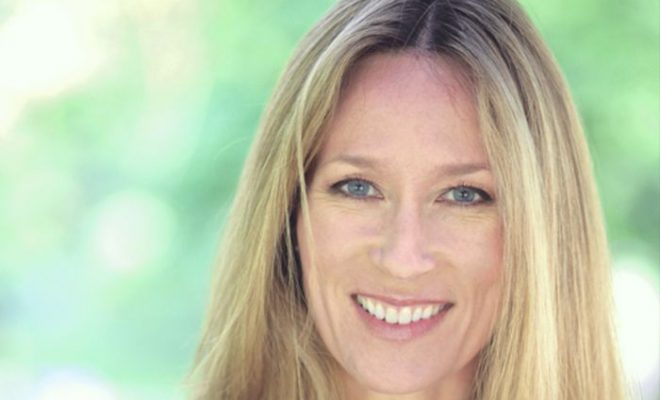 Interviews
Angela Dixon – Never Let Go
By
|
By: Ruth Hill
Last month at the Artemis Film Festival, I had the supreme honor of attending the U.S. premiere of the film Never Let Go. Before I saw it, I had interviewed the director, Howard Ford, so I was prepared for an emotional roller coaster ride. But in many ways, it was the lead actress who so embodied her character's persona that I was intensely jarred by on more than one occasion. Following my time at the film festival, I had the great privilege of meeting Angela Dixon, the star of the Never Let Go.  Later, I was able to chat with her for a while about her unique path in the world of entertainment that led her to portray the remarkably captivating Lisa in this heart-wrenching film.
What inspired you to become an actress?
I really don't remember a time when I didn't want to become an actress. I spent a lot of time in my early years by myself and I have a very vivid imagination. I see the arts as being essential to the human condition, as a part of a unifying process but also a healing process. And so I had a really strong desire to communicate and to heal. And all those things merge into one and drive me as an actor.
What kind of training did you have as an actress?
Even though I always wanted to be an actor, as I was growing up, I didn't realize I could do this for a career. Then as a teenager, I studied drama in school. I went to the university and studied drama and English and then I went to drama school after that. I also think I have learned a lot on the set and also as a result of making mistakes.
How did you get involved with Never Let Go?
I go to a lot of film festivals and I started to meet like-minded people. I'm not the best networker, as I get a little nervous, but I quite like connecting with other people. So, I sort of push myself forward. And I met Howard [Ford] at a networking party at Cannes Film Festival about five or six years ago. We both had a mutual understanding and knew quite instantly that we had similar beliefs in the world. Essentially, Howard–I didn't know this–he was auditioning me for the role for four years.
Did you have to do any special training or preparation for your role?
I knew about the role about nine months before we actually filmed. Now, I wasn't necessarily in the role, but I knew about it. I promised Howard that even though I may not play the role that I would be ready for it. I started to up my combat training and my boxing training. And then five weeks before the shoot–I still wasn't on board for sure yet–I had to train everything full-time. So, I started training two to three hours a day–weights, boxing, some personal training and some combat. I was finding it difficult to eat enough protein–I'm not a big eater–I love my food, don't get me wrong. I needed to eat much more than I was used to eating because I was doing all this extra exercise.
How did you get into character for your role of Lisa?
When I decided I needed to start working full-time on this film, I was doing fifteen to seventeen  hours a day to prepare. That included the fitness and the accent coaching because I wanted to make sure it was a real American accent rather than a put-on accent.  In terms of character, I did a lot of work on finding out who she is, why she was on the planet and what was driving her.
What was your experience like working with the cast and crew?
Oh, it was amazing. It was a very small cast and crew and there was a kind of real synergy. Howard Ford is amazing at many things, but he's also very good at letting people be creative. So, he sort of holds the space, directs you in the right direction and he allows you to make a lot of choices. I think all the individuals he got to work on the film were able to bring their best selves and their own set of special skills to make it all work. It was like a family. When I left, I missed it, I have to say.
Some of those places you filmed were amazing.
That's one thing Howard does very well–he brings out the character. My character was fighting against a lot of things–mostly herself actually–but the environment was against her as well because of its vastness and the hostile nature of it. But it was beautiful. I think that helps also with the characters when you're in that kind of environment. One of the places was 35-40 degree (Celsius) heat. It was dusty, smelly and there was lots of hustle and bustle. That all sort of helps to put you in the right frame of mind.
As a mother, the story of the film hit me hard.
Yes, we are finding that parents (men and women) are really connecting to the story. It is the worst possible thing you could imagine. What would happen if your child was taken? It's horrific.  It clicks into our primal self, I think.
When you take a somewhat unstable woman and throw postnatal depression into the mix and the fact that she didn't really want her child at the time, it really makes you think about what your own reaction might be. It's even more powerful because there was also guilt and all sorts of things running through her. And she does have a slightly shaky psychological profile. It was a very fine balance. How do you make a character, especially a woman, who does some stuff that perhaps could be deemed as unreasonable–how do you make her sympathetic? That was a challenge. That was very important for us to find the real woman inside of all of that.
As an actress, what are the benefits and challenges of working on indie films?
One of the great things about independent film is it gives unknown actors an opportunity to really work on some great stuff. It also means you can take risks a bit more and work on these meaningful projects you might not get to otherwise. That goes both for the actors and the filmmakers.
Money is a challenge because you have to make sacrifices. You have to make a choice concerning what it is about. And it's not about the money. While you have to make sacrifices, I think it's sacrifices well worth taking. It's mentally and physically grueling. You're not sitting in a winnebago to shoot your one scene that day. You may shoot ten scenes that day or you may shoot three scenes back to back.
Talking with Angela made me respect her work and that of the entire cast and crew on this phenomenal film even more than I already did. Rarely has a film so affected me. As more and more people see this film, which sheds light on a dark area of our society as a whole, I can only hope that the career of the lovely and talented Angela will surge to new heights as she is one who is not only gifted but authentic, charming and humble. I hope readers get the opportunity to watch this film some time in the near future, but until that time, be sure to follow Angela and the film at the links below.
Angela Dixon:
https://www.facebook.com/Angela-Dixon-812825645458653/
https://twitter.com/AngelaDixonAct
https://www.instagram.com/angeladixonact/
Never Let Go
https://www.facebook.com/NeverLetGoMovie/