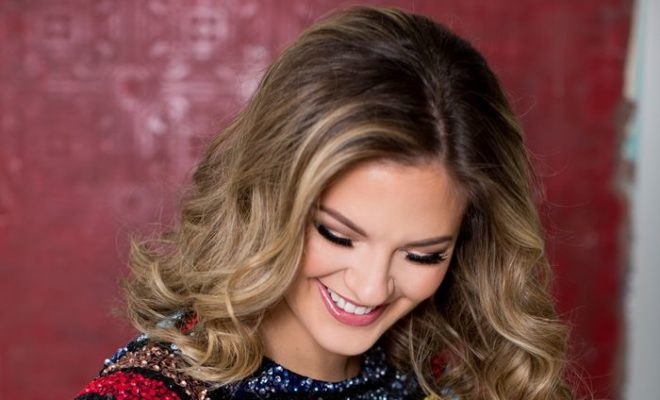 Sara Kauss
Interviews
Ayla Brown – Take Your Name
By
|
By: Jamie Steinberg
Q) How would you describe your sound?
A) This is such a tough question for me to answer. All artists don't want their "sound" to sound like anyone else! But I would say that if I had to answer, my sound is a mix of modern country, pop and some Americana.
Q) Who are some of your musical influences?
A) I grew up listening to performers with larger than life voices. People like Celine Dion, Whitney Houston and Josh Groban. Later in life when I started discovering country music, I fell in love with voices like Josh Turner and Phil Vassar and songwriters like Holly Williams and Brandi Carlile.
Q) Talk about the story behind your new song "Take Your Name."
A) I had the title on my phone for a while and when I was on the plane to visit my sister I was suddenly inspired to write the song. In thirty minutes I had the entire song written down on a barf bag. I was listening to a lot of Brandi Carlile and I wanted to tap into her style and songwriting and write a killer catchy upbeat song. I hope I did that!
Q) What do you think it is about the song that fans connect to?
A) I'd like to think that every girl has been in love with a guy so much that they want to snatch up their last name and spend the rest of their lives with him. That's exactly what this song is about. Relationships have so many ups and downs, but at the end of the day, if you love someone so much, it doesn't matter. Love conquers all.
Q) How will the video play into the message of the song?
A) The music video shows a couple on a date and at the end of the cute date he gets down on one knee and asks her to marry him. The video really is just a representation of what love can lead to.
Q) What is your song writing process? Do you need music before you can create lyrics?
A) I don't need music, but I love writing with my guitar so I can write both lyrics and melody at the same time. What's even better is when there's a MUCH better guitar player in the room that can play chords that I can't. (I'm not the best player). But "Take Your Name" I wrote the lyrics and melody by myself.
Q) How much of hand do you have in the production of your music?
A) In past projects I was much more involved. But for "Take Your Name," I stepped back and let the producer, Gus Berry, take over and bring the song to life. I told him I wanted an organic, Americana feel and I think he did a great job bringing that vision to life.
Q) Do you have an EP or album coming out in the near future?
A) I am working on recording an EP. I already have my next single recorded and I am looking to complete the rest of the project in the next couple months.
Q) What can fans expect from a live Ayla Brown performance?
A) All upbeat and FUN! I always include people on stage somehow because I remember what it was like going to shows when I was a young girl. I always wanted to get up on stage with the performers so I always try and give kids the opportunity to do that at my shows. I also incorporate cover songs that people will know and sing along to.
Q) Who would you most like to collaborate with on a song in the future?
A) I'd love to do a diet with Josh Turner or Brett Young!
Q) You are a part of social media. Why is that such an important way for you to connect with your fans?
A) It's the only way to sell music these days. Without social media, no one would know about my music because there are a million other artists out there trying to get their voices heard. And honestly, I like people, so interacting with them isn't the worst thing in the world!
Q) What would you like to say to everyone who is a fan and supporter of you and your work?
A) It's been a long journey since my time on "American Idol." I was on the show when YouTube, Instagram and Twitter weren't even discovered and Facebook was just emerging. It's taken a lot of work to keep my name and music out there over the years and I am grateful to those who have supported me from the beginning, but also new fans who hear my music for the first time! All I ask is that you share my music with your friends, because that goes a LONG way!