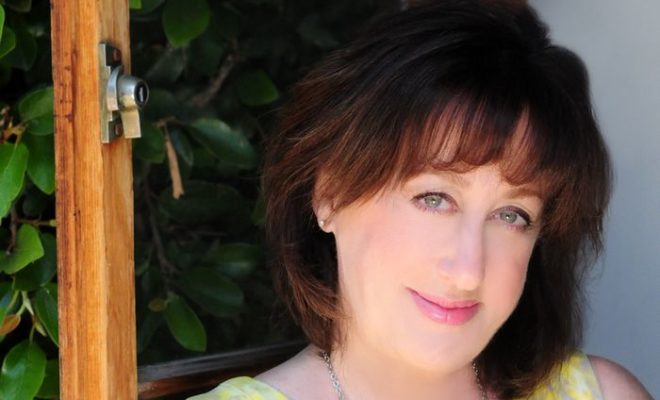 Russell Baer
Interviews
Beth Hall – Mom
By
|
By: Julie Mante
Q) The season finale is tonight. Is there anything you can tease?
A) I am in it! It's funny! And we see Bonnie's black, gay brother again played by Leonard Roberts who's wonderful!
Q) I like the tidbits of information we are getting about Wendy. She is a nurse and her colleagues do not like her. She lost her virginity at a funeral. Do Chuck Lorre, Gemma Baker and Eddie Gorodetsky have any plans to explore Wendy's character in more detail next season?
A) I really don't know.  I see the script the Friday before the week we shoot and I don't know what's to come. So, Friday's are always very exciting!
Q) Is it possible that next season we will see more of Wendy's romantic life or meet her family members? Is there anything you would like to know or see for your character?
A) I would love to see Wendy go on a date. I'd love to see what kind of guy she might end up with.
Q) What is your favorite thing about playing Wendy?
A) I love the fact that what comes out of Wendy's mouth is always a surprise.  You never know what she might say and it always seems out of character or out of what you might expect from her.
Q) What is your favorite episode of the season? You can also pick another season if you want.
A) I think my favorite episode is still the one where we all go up to Canada and get the maple syrup.  But this season, I really enjoyed doing the one where we all ate the pot cookies.  It was a lot of fun and so funny!
Q) What is your favorite moment for Wendy this season?
A) I loved when Wendy found Marjory (Mimi Kennedy), Christy  (Anna Farris) and Bonnie (Allison Janney) at the Bistro without her and says, "Well, well, well."
Q) Is there a favorite moment or memory you had on set this season that you would like to share?
A) I loved when Chris Pratt was on the show and seeing Chris and Anna work together.  It was so endearing to watch them.  They have such respect for each other's talent and I loved watching their relationship.  And it was a very funny episode as well.
Q) How is working on "Mom" different than your other past projects?
A) Well, it's more of a set schedule than any other show.  Being a multi-camera show, we pretty much know our hours each week.  Much less sitting around and waiting.  And since it's the first time I'm a series regular on a show – that's different!
Follow Beth Hall on Twitter at @BethHall