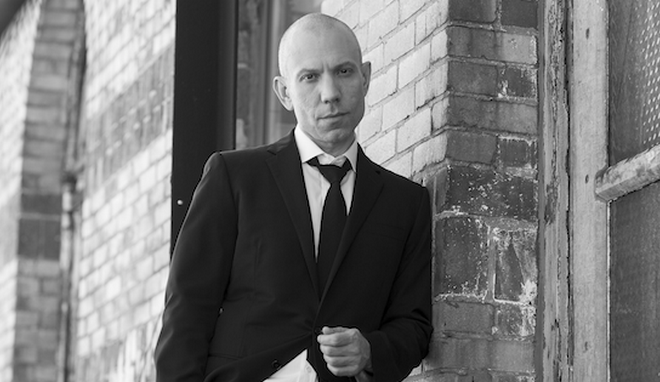 Interviews
Blake Morgan
By
|
By: Lisa Steinberg
Q) How would you describe your sound?
A) I'd love to think that if you tried to make a smoothie by putting Jeff Buckley, Nick Drake, The Beatles, Neil Finn and Punch Brothers in a blender. It'd come out tasting somewhat like what I do.
Q) Who are some of your musical influences?
A) Well certainly the list above, along with many others from Bjork to Beethoven and from Rage Against the Machine to Tom Waits. Waits in fact said, "That which you absorb you will ultimately secrete." I think that is deeply, deeply true.
Q) This will be your third season of on-stage collaborations. What do you think it is about these kinds of performances that fans connect with?
A) First of all, I'm profoundly surprised at the success of the residency and I'm thrilled we're at the start of my third season doing it. I never imagined it'd take off like this. I wanted to put together a show in which I was debuting new songs constantly, telling stories about my life in music and then bringing in special guests I could share the stage with. The guests have all been musicians I deeply admire and respect and the experience gives us a chance, together, to explore the synergy we have in front of an audience. I think the people who've been coming to these shows enjoy each of those three facets in them and I try to balance all three. I love this show and it's the show I've now taken on the road to the tune of 50,000 miles, on both sides of the Atlantic.
Q) What is your song writing process? Do you need music before you can create lyrics?
A) My beachhead with almost every song I've ever written has either been a melody or a title. Sometimes I'll have one or the other for years as I search for the other or for what words will match either. I just finally finished a song I've had the complete melody for for over a decade, but could never locate what words I could marry it to, or what I wanted to say with it. And then I did. Sometimes you just have to keep fishing for a long time before you get the right nibble at the end of your line.
Q) How much of hand do you have in the production of your music?
A) I have both hands, up to the elbows, and all of the rest of me too. That's been true of every record of mine since the beginning with Anger's Candy, which I co-produced with the legendary Terry Manning. All of the records released on my ECR Music Group label are produced and recorded by yours truly.
Q) What can fans expect from a live Blake Morgan performance?
A) Well, I hope they'll feel something. Something unique and compelling. I'm an artist who believes that my job is to captivate my audience for however long I've asked for their attention and, if I do that, then something special can and should happen. The balancing act I mentioned above, if I do it right, can really achieve that.
Q) Where are some of your favorite places to perform and what makes those locations so significant to you?
A) There's a reason I'm doing my residency at Rockwood Music Hall––and specifically at Rockwood's Stage 3––here in New York City. It's an impossibly special place and Stage 3 is, in my opinion, the best listening room in the country. The Hotel Cafe in Los Angeles is another such room. There have been many others in the U.K. and in Germany where I've been performing over the past year as well. Places where people really come to listen and to engage with me during and after the show. Those are the memorable spots.
Q) Will there be an EP or full album coming in the near future?
A) Yeah, there's a live record that's getting put together for next year and I'm almost finished writing what will be my next studio record, which will come out after that.
Q) Who would you most like to collaborate with on a song in the future?
A) I would travel to Neptune and back to play music with Chris Thile for five minutes.
Q) Are you satisfied with the "willing buyer/willing seller" rate-setting standard as outlined in the Fair Play Fair Pay Act?
A) Ha! Alrighty then…there's the #IRespectMusic question tucked nicely in! Well done. Yes, absolutely I am. The Fair Play Fair Pay Act, introduced and sponsored by my Congressional representative in fact, Rep. Nadler (NY-10), would transform how music makers get paid in the 21st Century. For the first time, artists would get paid when their work is performed on the radio (we don't now, now have we ever been). To learn more specifically about that part of the bill, you can go to IRespectMusic.org and check out the three "Did You Know" facts at the top of the homepage. As for "willing-buyer/willing-seller," music is one of the only––if not the only––profession where this isn't the standard framework for the profession to begin with. In music, my work can be played on Pandora for example, without my permission so long as I get paid an amount I never agreed to. This needs to change. Let's have a free market, right? One where I get to have choice and power in the overall equation.
Q) In this current political climate, what can all artists of entertainment be doing to push boundaries and share in the support of resistance?
A) Anything and everything. And we must. As my mother often says, "You can wring your hands or you can roll up your sleeves, but you can't do both at the same time."
Q) What album/band are you currently listening to and why do you dig them? 
A) I am deep down the Tom Waits rabbit-hole at the moment. And I have to wonder what in the name of all that is holy took me so long. If there's a greater living musical mind and heart anywhere, I'd love to know.
Q) What would you like to say to everyone who is a fan and supporter of you and your work?
A) I'd like to say thank you! To all those who've been coming to the New York show and those coming to all the tour dates (and there are many more this fall), I'm profoundly grateful. And more than that…I'm gratified that what I'm trying to do is resonating with folks who are willing to make a night of it, and willing to do so with me. Where we go from here is going to be a beautiful adventure.