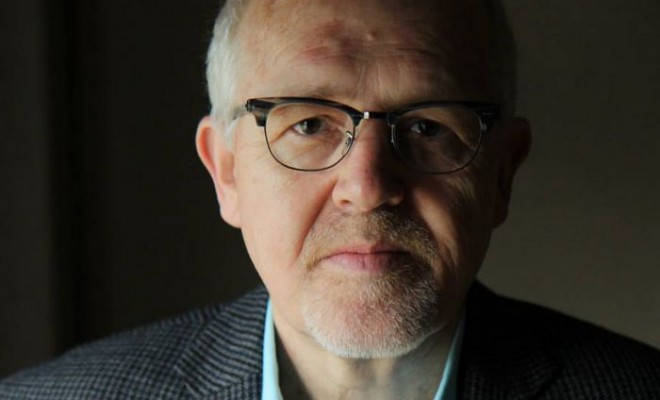 Interviews
Brian Bird – When Calls The Heart
By
|
By: Ruth Hill
From the moment "When Calls the Heart" premiered on the Hallmark Channel, I was captivated with this depiction of what many would call a "bygone era." However, at that time, I only knew it was based on one of my all-time favorite book series and starred a long-time favorite actress, Lori Loughlin. It was only as the second season of the show loomed before me that I discovered the creative mastermind behind this successful show–Brian Bird. I was utterly unaware of the colossal force that the fans of the show (called "Hearties") wield in this family-friendly, thriving environment. But as I began to comprehend Brian's fervor and enthusiasm through their eyes, I became completely entranced with everything this man does. In the journey to the wildly anticipated return of this record-breaking show, I had the opportunity to glean even more insight into Brian's vision and passion. Additionally, I was given a profound look into the mindset of this humble, but exquisitely gifted genius who continues to provide wholesome, thought-provoking stories for all of us who yearn for family-friendly entertainment on television and film.
The biggest question on all of the Hearties minds is–when will we know about whether season four will happen or not?
Of course, we would love to know sooner rather than later if Season 4 is even a possibility.  But the reality is it is entirely dependent upon the audience.  We hope Hearties and Hearties-to-be will show up in droves on Sundays nights at 9 /8 P.M. – central to fall in love all over again with "When Calls the Heart."  But the Hallmark Channel would be irresponsible to renew the show prematurely until it knows that the audience will support it on Sunday nights. It is a night when more people in general are watching television; however, because of that large potential audience, the competition for those eyeballs is much fiercer. As I've said before, we have done everything we can within our control in terms of providing the most entertaining, most satisfying series we can.  Now it is in the hands of the Hearties to spread their love for the show to all their friends and neighbors in order to prove to the network that the show deserves to continue.  In the past two seasons, the Hearties have done their job tremendously.  I have no doubt their best efforts are yet to come.
Do you foresee any expansion for the future of Hope Valley, such as Train Depot, Dr.'s Office, Hospital, Theater, etc.?
We are going to be looking to make the world of "When Calls the Heart" and Hope Valley larger and richer in terms of storytelling possibilities.  That's why we spent so much time in Hamilton in season two, even to the displeasure of some Hearties, because we wanted to open up opportunities to introduce new and interesting characters and settings.  I think in season three, Hearties will be very happy – not only at the amount of time we are spending in Hope Valley, but also with the new places in Hope Valley they haven't seen before.
What adjectives would you use to describe Jack's and Elizabeth's relationship during the upcoming season (without giving away too much, of course)?
As Hearties saw demonstrated in the "New Year's Wish" holiday sneak peek season 3 preview, Jack (Daniel Lissing) and Elizabeth (Erin Krakow) quote the "love chapter" in 1 Corinthians (13:4-7).  I can think of no better way to characterize their evolving relationship than to use that beautiful passage of Scripture:  "4 Love is patient, love is kind.  It does not envy, it does not boast, it is not proud.  5 It does not dishonor others, it is not self-seeking, it is not easily angered, it keeps no record of wrongs.  6 Love does not delight in evil but rejoices with the truth.  7 It always protects, always trusts, always hopes, always perseveres."
Do you foresee a time eventually when "When Calls the Heart" could be in syndication like other shows?
The television landscape has changed drastically from those days when shows aspired to reach 100 episodes in order to get their series into "off-network" syndication.  While that continues to happen, the paradigm has shifted away from that being the primary goal. The rise of Netflix, Amazon Prime, Hulu and other streaming services has already, in effect, put shows into syndication, even before they reach the coveted 100 episodes of the past.  My hope and goal is to get as many eyeballs worldwide on this show, whether through online streaming, DVD, electronic sell-through (iTunes, Amazon Instant Video, Google Play) or syndication, because I think what we are doing is good for the culture.  It's healthy nutrition for the soul and for a culture that is addicted to junk food.  
Do Hearties need to be prepared for a cliffhanger like the end of last season?
Of course. We wear the cliffhanger badge proudly and without any apologies. In this day and age, with more than 400 original scripted series across the cable spectrum, it is really difficult to find and hold an audience's interest from season to season.  We would be very poor at our jobs if we weren't doing everything within our power to keep the audience hungry for more.  Additionally, most shows have devoted their storytelling to "continuing drama." When there are so many choices concerning what to watch, cliffhangers are one of the ways to keep the audience engaged and not distracted by what other networks are offering.  Season four, anyone?
What is your go-to Scripture for daily inspiration?
There are many I love, but this scripture, Philippians 4:8, is what motivates my work and calling in the world:  "Finally, brothers and sisters, whatever is true, whatever is noble, whatever is right, whatever is pure, whatever is lovely, whatever is admirable – if anything is excellent or praiseworthy – think about such things."
What are your thoughts about the Hearties convention that just took place?
Thanks to the hard work of our all-volunteer committee in both the U.S. and Canada, which I'm proud to name – including Bobbi Schutte, Mary Jo Vincent, Denese Wofford Watson, Kim Ferguson and Joyce Keeler, our U.S. admins Debi Watson Bailey and Camille Eide, our Hearties website admin Sheri Lynn DiGiovanna and our Canadian Hearties admins Donna Celeste and Jennifer Gent – I can say without reservation the first annual Hearties Family Reunion was an absolute success.  In a post-event survey we did of the 175 or so hardy Hearties who got themselves to Vancouver to participate in the event, over 95 percent loved what they experienced in Hope Valley. Many said it was a dream come true.  Additionally, our cast members who were there were ecstatic with their Hearties interactions. If our fans give us a reason to host another event in Vancouver by showing up in droves on Sunday nights for season three, we pledge to make the next reunion bigger and better than ever, with an opportunity for three times as many Hearties to join us!   
Any plans to put the show on the big screen?
That would be a very cool, fulfilling opportunity, but honestly, we're several seasons and several million loyal viewers away from even being able to contemplate that possibility.  For instance, "Little House on the Prairie," which ran for nine seasons and 200 episodes, is only now (22 years after it went off the air) being contemplated for the big screen.
What is your vision and message concerning "When Calls the Heart?"
I've never been shy about identifying myself as a Christian, but I'm also not interested in pounding people over the head with my beliefs.  However, when Michael Landon, Jr. and I started on this journey to bring Janette Oke's world of When Calls the Heart to the screen, we believed (like she did when she wrote the original books) that there are many great lessons and virtues out of The Bible from which people of all faiths can, and do, benefit. In fact, most of the great virtues of Western Civilization are right out of The Bible, such as honesty, integrity, compassion, courage, commitment, standing up for what's right and against what's wrong.  And most faiths adhere to some version of "The Golden Rule," so my hope for "When Calls The Heart" has always been that it appeals to all people who are seeking God. And I just think it's good for our culture to have an alternative to zombies, vampires, werewolves, crystal meth dealers and dead body shows on television 24 hours a day.  Hope, faith and family are good things for the world.
How did you get started in this business? What is it that inspired you to enter the entertainment business?
After journalism school, I worked as a newspaper and magazine reporter for several years until I was able to morph into my work in film and TV.  The way that happened was that my wife's great-uncle (longtime TV writer and producer) Don Ingalls, read some of my stuff and asked if I ever thought about writing for TV. Although I had always loved film and TV, I hadn't ever written for that medium.  He challenged me to give it a shot and that resulted in my first episode of TV for the show "Fantasy Island" in 1984, which was watched by more than 20 million people.  Don retired not long after that and I sort of lost my connection to the business for awhile, but I loved the process so much that I continued writing scripts, which ultimately led to my being hired in 1989 to write my first movie Bopha! and in 1990 to work as a staff writer on my first series, "The Family Man." Somehow, some way, God has enabled me to continue working in Hollywood ever since and being able to provide for my family.  And with five kids, I've always had a lot of mouths to feed!
Do you have any other upcoming works you can tell us about?
There is another TV series I have been developing with Walden Media and Sony called "Big Sky," based on the series of books by Tricia Goyer.  And I have three film projects I'm currently writing. One is The Boy from Baby House 10, a powerful true adoption story based on an internationally acclaimed book Touchdown On the Tundra, which chronicles the true story of the start of a high school football team for Inupiat tribe members 300 miles north of the Arctic Circle. I also have The Case For Christ, the true story of Lee Strobel, a hardcore atheist journalist for the Chicago Tribune who set out to disprove the claims of Christianity only to disprove the reasons for his own atheism.
As a man of faith, how do you keep yourself grounded in this entertainment business that is not always so family or faith friendly?
I have found over the years that people in Hollywood don't care how much you know until they know how much you care.  That is to say, if you're authentically a friend-maker, there is no conspiracy against faith and family.  People may not agree with my worldview and they may work on films or shows that are aggressively non-faith and non-family, but they cannot dispute my compassion and character as long as I'm doing my job of living out my faith.  The other aspect of this is you also have to prove yourself worthy of the work.  If a Martian were to arrive on the writing staff of a TV show and he showed himself to be gifted, it wouldn't matter to anybody that he was green and had two heads.  The same applies to a person of faith.  Get good at what you do and you can earn the right to be at the table, no matter what you believe.  I also have a wife and family that hold me accountable and grounded in what is most important in life – and my work is at least 4th down on the list of priorities after my faith, family and friends.  
No matter what you may believe about faith, religion, family values, and the role of the entertainment industry, I believe everyone can glean something from the words of this wise, pragmatic and immeasurably kind man. It is rare in this global age of egotistical materialism and frenzied schedules to find anyone who is so responsive and faithful to answer not only his supporters, but his critics as well with the same even temper and respect regardless of the circumstances. While I have never met the man, the fact that he swiftly answered my questions and far exceeded my own expectations has caused my respect for him to ascend higher than I even imagined possible. Whatever you are doing on Sunday night, February 21, I invited all of you to tune in to the Hallmark Channel for an experience that you will never forget. Whether you're new to the Hearties fold or not, please consider joining us for one of the biggest parties in television world history.
If you would be so inclined, also check out Brian on social media:
Twitter: https://twitter.com/brbird
Hearties Facebook Group:  https://www.facebook.com/groups/544632748969161/