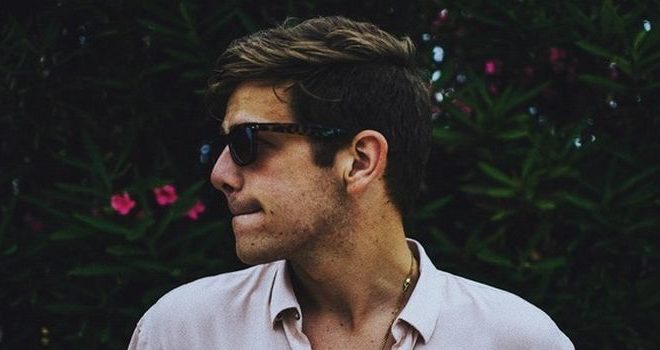 Interviews
C-TROX – Slightly Intoxicated
By
|
By: Jamie Steinberg
Q) How would you describe your sound?
A) [laughs] I get asked this question all the time. I'd like to think I don't sound like anyone else out there. I do my best to really switch it up and make all kinds of music.
Q) Who are some of your musical influences?
A) Blackbear and the whole Beatrap squad are my favorites right now.
Q) Talk about the story behind your new song "Coastin."
A) It's really just about me finally wrapping up college and moving West. I'm not sure what all will happen along the road, but I'm not scared to chase a dream.
Q) What do you think it is about the song that fans connect to?
A) I think it's super relatable because I talk about being stuck in college and other real issues that I know a lot of kids my age are dealing with.
Q) How did you come to work with Sammy Adams on the track?
A) He's been a big inspiration of mine for years now. We've done a few shows together and became friends in the past. So, I knew I had to get him on the album.
Q) What is your song writing process? Do you need music before you can create lyrics?
A) I usually find/make the beat before I write the actual lyrics, but I come up with melodies all the time. I'll just record them on my phone so I don't forget them.
Q) How much of hand do you have in the production of your music?
A) Recently it's be a lot more than in the past. I'm super picky with beats so recently I've been sitting in the sessions and co-producing/helping find the sounds.
Q) What can fans expect from a live C-TROX performance?
A) A party. There's no other way to describe it. When I come to your city be prepared to rage.
Q) What songs off upcoming album Slightly Intoxicated are you looking forward to performing live?
A) "OJ Simpson." I got a chance to perform it earlier this year at a smaller show and it was definitely a fan favorite.
Q) What do you hope listeners take away from listening to your upcoming album as a whole?
A) I want them to feel like they are a part of my life. I really wanna draw listeners in and give them a full experience.
Q) Since Slightly Intoxicated comes out this weekend. How do you plan to celebrate the release?
A) Graduation! I'm actually graduating from college in engineering the same day the album comes out. Pretty wild.
Q) Where are some of your favorite places to perform and what makes those locations so significant to you?
A) The Fillmore in Silver Spring is my favorite. I really wanna sell it out one day.
Q) Who would you most like to collaborate with on a song in the future?
A) Blackbear. I just think his sound is really dope.
Q) What album/band are you currently listening to and why do you dig them? 
A) Eden. He's a one-man band that does everything himself.
Q) You are a part of social media. Why is that such an important way for you to connect with your fans?
A) I think it allows for me to reach everyone on a more personal level. I hate artists that don't interact with fans. I think that shit is corny.
Q) What would you like to say to everyone who is a fan and supporter of you and your work?
A) Thanks so much for the love. This is only the beginning I promise.