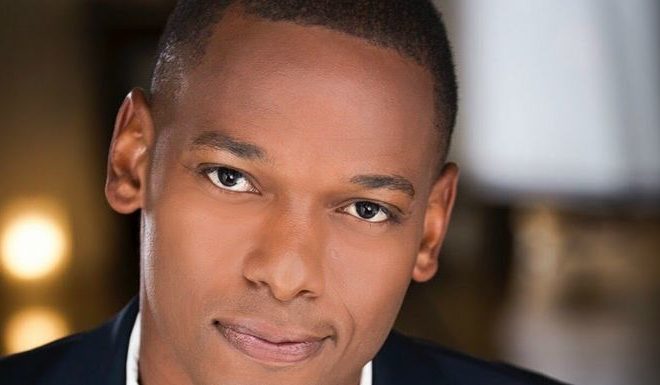 Interviews
Delpaneaux Wills – Agents of S.H.I.E.L.D.
By
|
By: Malasha Parker
Q) What other projects are you working on?
A) I have just completed work on the film Backseat starring Christian Bale, Amy Adams, Bill Pullman, Tyler Perry and Steve Carell. Backseat is a film about Dick Chaney and describes him as one of the most powerful VPs in history and shows how his policies changed the world as we know it.  In the next couple of weeks I will be appearing in episodes of "The Librarians," "Code Black" and "American Crime Story: Versace." I have a film called Bad Samaritan starring David Tennant that will be released around February 2018.  I also completed work on a TV pilot called "Spare Me" and I will start work a new film in 2018 called Harvest Moon.
Q) Can you tell us a little bit more about your character on "Agents of S.H.I.E.L.D.?"
A) Well, of course you know that I cannot really say anything about "Agents of S.H.I.E.L.D., due to the NDA.'s   What I can say is that I will be playing a Forensics Officer in this upcoming episode of MARVEL'S "Agents of S.H.I.E.L.D." episode 5.5 "REWIND" on 12/22/17 at 9pm on ABC.
Q) What were some of your most memorable moments from filming?
A) Everything about filming my episode of "Agents of S.H.I.E.L.D." was memorable as I am a big fan and being a part of the Marvel Universe is a blessing.
Q) Was there someone on the show you were most looking forward to filming with?
A) Pretty much everyone.
Q) What kind of roles do you gravitate to?
A) Well, for the most part I gravitate towards roles that are challenging. Dramatic roles. Roles that allow me to sink into a character and really transform myself into something that is not normal to me. I am drawn to roles that would leave an impression on people. I would love for someone to see a film or show that I am in and have them be affected by the performance in a positive manner to where they would call a family member and tell them that they loved them.
Q) You are a part of social media. Are you looking forward to the fan feedback you'll receive to your "Agents of S.H.I.E.L.D." appearance?
A) Yes, I am on social media, a couple being Twitter @delpaneauxwills and Instagram @delpaneauxwills and yes I am looking forward to feedback on my appearance on Agents of "S.H.I.E.L.D." The Marvel fans are great.
Q) Do you plan on delving into anything else in the industry, like producing and directing?
A) Yes, I have started writing lately I have finished a short film and have also completed co-writing a feature film called Another Word for Friendship based on baseball and friendship.  I have done work on a film as a co-producer and I am looking do work as a producer.  As for directing, I have not really thought about it yet, but I am open to anything.
Q) What has been the one thing someone has told you to help you continue with your acting career?
A) An older actor once told me "stay in line;" meaning a lot of actors give up, or get discouraged and get out of line.  He just told me "stay in line" and my opportunity will come.
Q) Is there anything you would like to tell young actors or actresses just starting out in the industry?
A) The one that I like to tell young actors and actresses is that if they start out in this industry to do theater, that they need study the craft.  They should find a reputable theater school to perfect the craft as it really helps them long term.