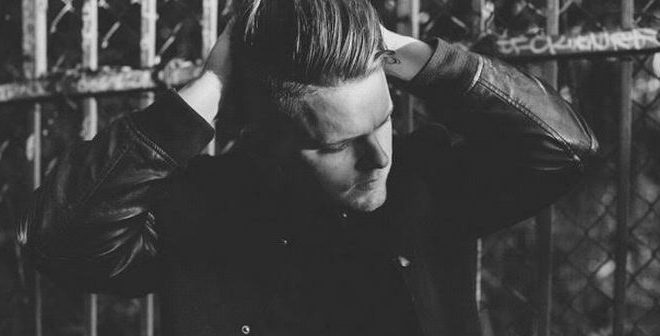 Interviews
Denny White – Torn Up
By
|
By: Jamie Steinberg
Q) How would you describe your sound?
A) Hmm. A soulful bourbon with a pop aftertaste?
Q) Who are some of your musical influences?
A) Amy Winehouse, Coldplay, Greg Kurstin and Alex da Kid
Q) Talk about the story behind your new song "Torn Up."
A) I wrote it late last spring a few months before our daughter was born and had all the feels going on. It was a season of depression and uncertainty with my career, mixed with joy and anticipation of bringing a new life into this world. The song wrote itself pretty fast when I found myself in a moment of realizing it's okay not being okay sometimes and being vulnerable and held together by those closest to you is a good thing.
Q What do you think it is about the song that fans connect to?
A) Probably a mix of the music and the vulnerable lyric.
Q) How does the video for the track play into the message behind it?
A) All the scenes were shot both at day and night so throughout the song it cuts really fast to portray that tension of when you're a mixed bag of emotions. David Orgill, who directed and edited it, really killed it with representing that feeling.
Q) How did you team with Earmilk to release the track?
A) I'm really fortunate my publicist Kershona connected all the dots with them and they were kind to be one of the first supporters of the single.
Q) What is your song writing process? Do you need music before you can create lyrics?
A) It's different every time. Sometimes I have a rough vibe, whether that's a bass riff or some drums and start there. Other times I have a title in mind and write the old-fashioned way on piano.
Q) You are a music producer, but how much of a hand do you have in the production of your own music?
A) I take all my music start to finish with the production, so a pretty big hand. [laughs]
Q) Will a full album or EP be coming out soon?
A) My goal is to focus on singles this year, and package it as an album at the end of 2018.
Q) Where are some of your favorite places to perform and what makes those locations so significant to you?
A) Some of my favorite shows have been at the Roxy. I feel like every stage of my life I've played a show there, and now it's kind of a nostalgic spot.
Q) Who would you most like to collaborate with on a song in the future?
A) On the production side I'd love to do something with Blake Mills or Greg Kurstin. Artist wise, it'd be dope to work with Tove Styrke, Bishop Briggs, Kacey Musgraves, Sia, Tycho or Jon Bellion.
Q) What album/band are you currently listening to and why do you dig them? 
A) I really dig Khalid's album. It makes me feel like I just graduated and moved out on my own. I've also been listening to a lot of the "Peaceful Piano" playlist on Spotify. I write so much. It's necessary for me to have something de-compressing with no lyrics to put on.
Q) What would you like to say to everyone who is a fan and supporter of you and your work?
A) Thanks for being along for the ride and supporting the music. It's means the world to me.