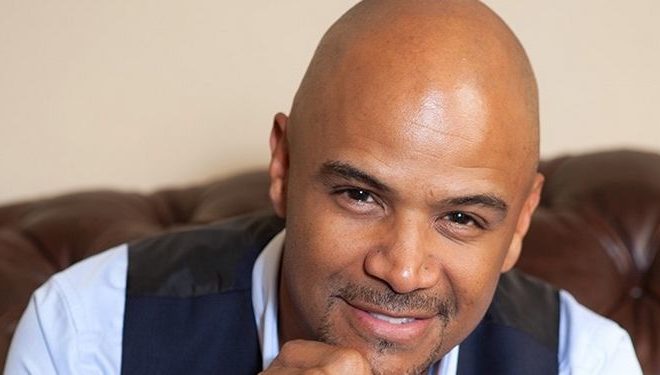 Interviews
Dondré T. Whitfield – Queen Sugar
By
|
By: Lisa Steinberg
Q) What are the recent projects that you are working on?
A) The project of "Queen Sugar." I literally just got back home from finishing our entire season. Working on "Queen Sugar" sounds very sexy…"I've been working on this and I've been working on that…" Doing "Queen Sugar" is a full time job. If you watch the show, there is no room for much of anything else. It requires much of your attention. It deals with some pretty heavy subject matter. It is an emotional investment like no other and that's why it resonates the way it does. That's why it's a powerful experience as they say on Twitter, Instagram and Facebook because it really does require your full emotional and mental attention.
Q) How was your character Remy Newell originally described to you?
A) He was described to me as actually the perfect man. He was described as the man that everyone looks to for answers. Ironically, there is no great way to say this, in my life that is the role that I play. I am married to a very powerful woman (Salli Richardson-Whitfield) so I know what that is. Remy is in a relationship with a very powerful woman so it is very easy to lend that perspective to Remy. In my community, I am a leader and people look to me for answers. So, I'm very familiar in regards to Remy. He is the resuscitator. He brings things back to life, whether it is the land, Charley (Dawn-Lyen Gardner) or the family. He's multi-faceted: water-irrigation specialist, professor at LSU and cane seed developer. I am a full-time coach on all of my kids' teams and a transformative speaker and healer and actor. Remy and I share very much the same things in terms of how people look to them and what we provide to folks around us. So, I thought that it would be a great fit and Ava's [DuVernay] mother actually said to her, "You know who would be great in this role? Dondre. Remy is supposed to be the perfect guy. He's the perfect guy. He would be great in this role!"
Q) Remy does appear the perfect man. Is it how he was raised or someone mentored him? Have you and Ava had that discussion?
A) We have had some conversations about that because in order to play a character you really do have to understand their history. If you understand their history, you can understand the way they arrived and how they are currently showing up. So, early on I had many questions for Ava about that. I can't divulge a whole lot because of some of the things we're going to be exploring in the upcoming season – a little bit in Season two and Season Three. But his dedication to the community has a lot to do with his mother and father – the relationships he had with them. I can't go into that because we're going to be exploring that, but it says a whole lot about who he is and what he experienced and what he was in deficit as a child and what dedicates himself now as a man.
Q) There is immense chemistry between Remy and Charley. Is there something he sees in her that is special or are they soulmates?
A) It's interesting. I think that opposites do have a way of attracting. It's sort of like the anatomy of a male and female, just as a rudimentary a concept of our anatomy – our body parts being opposites. They fit each other. Subsequently, our personalities sometimes when we experience someone who is the opposite of who and what we are, those things seem very attractive. If someone were exactly like you it would probably repel you. I think that's sort of what happened with Remy and Charley. I also think that some things he got to experience with Charlie's father, Ernest (who was his best friend despite their age difference). Hearing who the real Charley was I think that was what was always intriguing to him. The fact that it wasn't the person he was experiencing but knew was in there based on the information he got from her father. I think it had a lot to do with it also.
Q) What can you tease is in store for Remy the rest of this season?
A) We're obviously going to be doing a lot of exploring of the relationship between Charley and Remy (or "Charmy" as we are now being called). It is just rich. There is nothing surface or superficial about their relationship. I was so glad, as was Dawn, to be in this position to finally get to some things with the two of them that we couldn't touch in Season One. So, we're going to be exploring much of that in the second half of season two.
Q) Did you do much research into cane farming for this role?
A) Yes! Definitely. Listening to NPR and all these stations that Remy would listen to and reading magazines that he would read and just getting more acquainted with cane and the way the land works. Sometimes just going out and literally getting dirty, getting out into the field and getting more acquainted with the land and feeling like it was a part of my skin as opposed to something that would get under my skin. You definitely have to have that to be able to exude that without it just being something that is said. It has to be something that is evident just based on your being and not necessarily something that has to be communicated verbally.
Q) Is it Remy's affection for Charley and the friendship/love he had for Ernest that keeps him forgiving Ralph Angel for all his mistakes with the farm?
A) Oh yeah! They very much are an extension of Ernest (Glynn Turman) and that was his best friend. They were both masons and the brotherhood of the masons is a very powerful thing. It's a very dedicated love. So, aside from that and that friendship, those were the two elements that I think were in the strongest. That was definitely the reason for him being as dedicated as he is to Charley and Ralph Angel (Kofi Siriboe) because he would ask himself, "What would Ernest have me do if he were here?" And to be the resuscitator, one of the things that is interesting (and I'm hoping this is one of the ways that we get to bring Glynn Turman back as Ernest)…He is a dear friend of mine and a tremendously respected actor. Since last year I have been trying to figure out a way to get him back on the show. I've been telling Ava to have a dream sequence! [laughs] I think that largely Remy learns some things from Ernest that I think he applies to himself and sometimes when you go through something with someone and they give so much to you what you do is you're almost dedicated to that and them. So, I think that is the way he pays back Ernest did for him is to make sure that this family is well taken care of.
Q) What has it been like for you working with the iconic Ava DuVernay?
A) Wow. It is interesting because when you know someone before they become an icon…and you knew their trajectory because you saw it and you began to see it all unfold…You see it unfold then you don't see it the same way that everyone else sees it because you knew who that was right from the very beginning. My wife did her first film. I did her second film. So, we had this great relationship with this woman who was just dedicated to telling phenomenal stories about our people. When I see Ava, she is absolutely this iconic figure in our community and in film and television, but I don't see her in that way. I see her as my sister in struggle. I see her as my sister in creation. I can't be prouder as a big brother. I can't be prouder of a sister who I've just seen grow leaps and bounds and just stay so dedicated to the craft, art and her people. Every time I experience her, experience the show, it just brings me great joy and great pride. I love her.
Q) What do you hope viewers take away from watching "Queen Sugar?"
A) I think what they should take away is the fact that this is not a story about black people. It's a story about the human condition. It's a story about human beings who just happen to be black struggle with what we all struggle with: family, love, money, legacy, relationships, friendship, kinship, ownership. All of those things that all of us, as human beings, struggle with and how you can get to the opposite site of that. How there is redemption in it. There is grace in it. There is forgiveness in it. I just want people every day to be able to be triggered to do something. Triggered to do something as a result of watching how these characters have to navigate life every day.