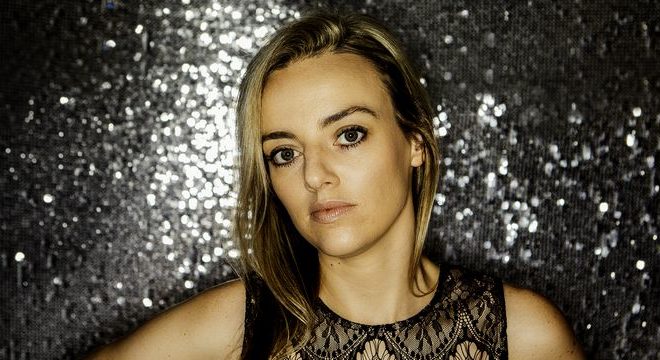 Interviews
Emma White – Overthink It
By
|
By: Jamie Steinberg
Q) How would you describe your sound?
A) My sound has definitely evolved over the years, but right now it's a mix of Pop, R&B and Country. Sonically, it leans more Pop and R&B and lyrically I like to incorporate the tradition of country storytelling.
Q) Who are some of your musical influences?
A) Justin Timberlake, Michael Jackson, Patty Griffin, Dixie Chicks
Q) Talk about the story behind your new song "Overthink It."
A) "Overthink It" was inspired by someone I was seeing. We were always texting back and forth and texts are both so hard to read into and also so easy to read too much into. Sometimes if you think about what the other person might be saying too much, you could miss out on something or "overthink" it so much that you never make a move.
Q) What do you think it is about the song that fans connect to?
A) It's a really simple song, but relatable because so many people share the same feelings about dating. You never really know what the other person is feeling or thinking unless you're direct with them. You kinda have to be fearless when it comes to dating someone.
Q) How does the video for the track play into the message behind it?
A) The new video was shot live and acoustic. We tried to capture the feeling behind the track in a stripped-down form.
Q) What is your songwriting process? Do you need music before you can create lyrics?
A) For me, I do need music and melodies before I have lyrics. Most of the time that's how it works best for me. It's almost like the melody tells me what I need to say lyrically – and structurally it dictates what words you can use – syllables, etc…
Q) How much of hand do you have in the production of your music?
A) I'm a co-producer on every song. I have a vision of what I want it to be and have trouble letting someone else take that over fully. I've just always had ideas I want to contribute. I have to learn to pick my battles with my co-producers sometimes, but their perspective only helps make the music better in the end.
Q) What can fans expect from a live Emma White performance?
A) Diversity. I love having a really eclectic show and incorporating live instruments with tracks and loops​ and like a million different genres. ​
Q) What songs off your EP are you looking forward to performing live?
A) "Not That Into You" is my favorite song to perform live because it has this rock vibe and requires a lot of energy to perform. It's really fun to sing because the lyrics are a little shocking and it gets a rise out of the audience for sure and feels really empowering.
Q) What do you hope listeners take away from listening to your new EP as a whole?
A) I want it to be just fun to jam out to. I always hope I can give new listeners the same feeling I get when I'm listening to an album I love. I also want it to be hopeful and empowering for them.
Q) Where are some of your favorite places to perform and what makes those locations so significant to you?
A) I absolutely love Hotel Cafe in Los Angeles. One of my favorite performers, Ms. Katy Perry, started out there. For years I tried to get booked and finally did a few years ago. It was really special to finally get the chance to sing on that stage and Dave Chappelle happen to be playing the venue the same night. I also love Rockwood Music Hall & The Bitter End in NYC. I used to take the bus from Boston and perform there. It was the first club that really gave me a shot.
Q) Who would you most like to collaborate with on a song in the future?
A) I would love to work with Lori McKenna, Caitlyn Smith or Kevin Garrett.
Q) What album/band are you currently listening to and why do you dig them? 
A) I am a huge Kevin Garrett fan. "Coloring" and "Refuse" are two of my favorite songs. I've been listening to all his music all year.
Q) You are a part of social media. Why is that such an important way for you to connect with your fans?
A) It's a direct gateway to use my voice and share new music or what I'm up to. It's harder for things to get lost in translation and as an indie artist it's a really amazing way to build an audience on your own.
Q) What would you like to say to everyone who is a fan and supporter of you and your work?
A) Thank you! Thank you for buying my albums or even a song. For coming to shows and making it possible to attempt to follow the only dream I've ever had. It's the love of my life so it's amazing to be able to share and have a chance to do.