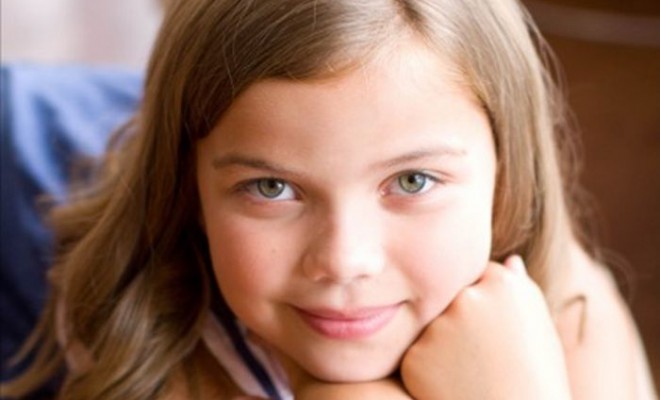 Interviews
Genea Charpentier – When Calls The Heart
By: Ruth Hill
If you have been taking special notice of Miss Thatcher's (Erin Krakow) students on "When Calls the Heart" this season, you may recognize an addition who was first noticed by Hallmark fans a couple years ago in the film A Cookie Cutter Christmas. At the tender age of twelve, Genea Charpentier is no stranger to show business and it would appear that her career is not slowing down any time soon. Recently, Genea took some time to chat with me about her role on "When Calls the Heart" as well as a few other particulars.
What inspired you to become an actress?
My older sister was already an actress and it seemed really cool. I was very interested in giving it a try because of her. I had my first TV appearance at the age of six, but I actually went to my first audition at the age of three.  When I went to that first audition, I cried while I was in the room, but in spite of that I got a callback!
How did you become involved with the show "When Calls the Heart"?
I actually auditioned for Season One, but didn't get that role. For Season Tee, I auditioned for a role and I got a callback and here I am. Because of my experience in A Cookie Cutter Christmas, I was already good friends with Gracyn [Shinyei] as well as Erin. As a newcomer to the set, I have to say that everyone was really welcoming.
How does schooling work for you when you are on set?
I am in seventh grade and I go to public school. It hasn't affected my schoolwork much yet and the teachers always understand when I am away and filming. The best is when we have onset tutors who come and help with our schooling. I probably do more schoolwork on set and work super hard because there are no other distractions like there are in public school.
Overall, my friends and teachers are really understanding. Most don't even ask about what I'm doing and I am not treated any differently. When I have been gone for longer periods of time due to filming, two or three may ask, "Where have you been?" and so I tell them I've been filming. Everyone is really accommodating.
How well do the adults interact with the children on set?
The adults are wonderful with the kids. I enjoyed Pascale [Hutton] and Daniel, [Lissing] but Erin was especially awesome. I was more relaxed around her since I knew her already. We were like buds.  The cast was just so much fun.
Have you ever confused the actor's names and their character's names?
Oh yes, I sure have! I met Carter [Ryan Evancic], but I found myself calling him by his character's name many times, especially during the first week. I would call him Cody and I had to be reminded that his name was Carter. And sometimes I would get so confused that I still found myself calling him Cody. In fact, it was the same way with Logan [Williams] – I kept calling him Miles. Now because I knew Gracyn, I never had any trouble remembering her real name. In fact, I never even thought of her as Emily.  Oh, and sometimes I forgot that Jack's real name was Daniel. After a week or so, it got a little bit easier.
Did you have any special child actors with whom you formed a special bond?
While I love Gracyn and we knew each other from before and always got along. It was nice to have an actress come in who was my age. Imogen Tear, who plays Hattie, was about my age and it was really neat to have someone else on the set who was my age.  But it was super fun working with all the kids on the set.  Ava [Grace Cooper] was always so cute and sweet. In the beginning, she was a little bit shy until you got to know her. Then she was no longer shy.
Was it a challenge for you to work on something that was kind of old-fashioned like this show?
Actually, I loved the costumes. It was probably more difficult for the costume department to provide the clothes than for me to wear them. I always have thought I would have loved living during that time period. I thought all the dresses were super cute and, for me, they were really comfortable. In fact, in those dresses I always felt like I was wearing pajamas. The dresses were loose and free.
Do you have any other works coming up that you can tell us about?
Well, on April 2 (just yesterday), All Yours premiered on the Hallmark Channel as a part of their "Spring Fling" selection of movies. I was in that and it was lots of fun. It's about a single mother with two kids who hires a male nanny. It stars Nicollette Sheridan, Dan Payne and a lot of fun, well-known actors.
I am also in "The Man in the High Castle," which is available on Amazon Prime. We just got renewed for the second season, but you can still find all the Season One episodes on Amazon.
What do you like to do in your free time?
I love to be outdoors and I am very athletic. I love soccer, basketball, volleyball, etc. I also have two golden retriever dogs and I love to take them for walks. I also have lots of friends and we like to spend time together when we can.
I cannot tell you how impressed I was with Genea after talking with her. She enjoys her career, but she is never cocky nor obsessed with it. For her, it is something she takes seriously and she keeps herself grounded. She is a normal girl and she is growing into an absolutely stunning and well-rounded young lady with a good head on her shoulders. As she matures into a gifted and angelic teenager, I have no doubt her talent will only be emboldened as her experience grows, and in time, she will be a much-sought-after actress who can play any role and still relate to her fans. If you have the opportunity, be sure that you take the time to watch for her Sunday nights on the Hallmark Channel, as she has been featured on most episodes this season. In case you miss her, be sure to check out past episodes on Amazon, iTunes and other video streaming services. Also, be sure to follow her on Twitter for all her latest updates!