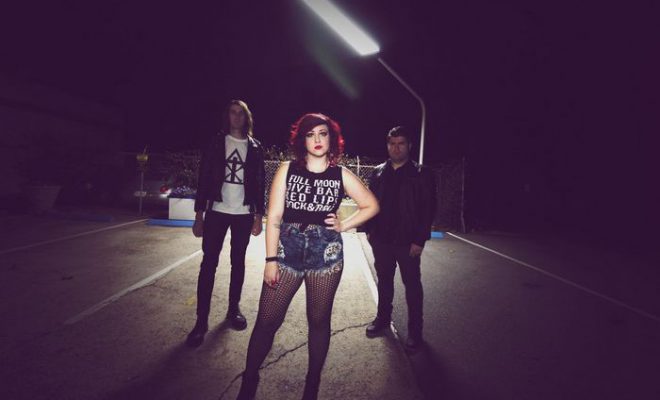 Interviews
Glass Mansions – NIGHTSWIMMING
By
|
By: Jamie Steinberg
Q) How would you describe your sound?
A) Electro-pop / Indie Rock / Alt-Pop
Q) Who are some of your musical influences?
A) 90's alt, dance and R&B music, Metric/Emily Haines, The Wombats, Butch Walker, Bloc Party, Allen Stone, Phantogram, Two Door Cinema Club, No Doubt, We Are Scientists, Stevie Wonder, Garbage, Yeah Yeah Yeahs, Prodigy, Interpol, Jimmy Eat World and Fiona Apple
Q) How did the band get their name?
A) Our name has everything to do with the imagery it conveys. Our humility is the beauty of being human – we are immense but fragile; powerful but vulnerable. We are aware that we are not invincible, but we still stand strong and resilient despite this. We are all in this together and We are all Glass Mansions.
Q) Talk about the story behind your new song "NIGHTSWIMMING."
A) I know that I, personally, came into writing "NIGHTSWIMMING" while I was in a state of feeling completely unsure of the future. The music came before the vocals and lyrics and I remember immediately connecting with the listless, bittersweet vibe of the song. I decided to take a step back from everything and to write about that nostalgic feeling and to find strength in the quiet of not knowing what was coming next. Sometimes you find yourself wanting more than what you've got – but sometimes you've got to trust and explore that space for curiosity.
Q) What do you think it is about the song that fans connect to?
A) Honestly, I think our fans connect with "NIGHTSWIMMING" immediately in the same way that I did when I first heard the chords together. There is a definite bittersweet vibe to the song that is universally felt and I've seen people connecting with lyrics like "she's okay, that's what you say when you look at me" and "it's better to be lost than found." Tthose are the raw theme behind the song and I'm very happy to see people identifying with the fact that it's okay to not be okay sometimes.
Q) How does the video play into the message of the song?
A) We wanted to capture the whole "floating in the here and now" introspection through the pool scenes, but still wanted to showcase some of our live show energy with the full band day shots as well. There's a sense of surrender in the bridge of the song that we visually created that by editing a free fall into the water. On an editing note, I have this sensation called synesthesia. That means that I see specific colors in my mind when I hear certain musical tones – we made it a point to shoot this video and color edit using the colors that I experience.
Q) What is your song writing process? Do you need music before you can create lyrics?
A) It honestly varies from song to song. On some instances ("72" and "Secret") I wrote the vocal melodies and lyrics entirely before adding in the music. In the past, we've started with a few small chord ideas, rearranged them and then I'll sit with the skeleton for a while trying to figure out what needs to be said. I did that with "NIGHTSWIMMING," but wrote the melody and lyrics the same night the music was finished. Lately, we've been written new material by using different, nontraditional sounds to build beats and even running melodies in reverse to hear different ideas.
Q) How much of a hand do you have in the production of your music?
A) We're very hands on in the studio. That's the most brilliant perk of being an unsigned artist – you have complete artistic freedom. We've been very lucky to have been working with Zack Odom and Kenneth Mount over the last few years. They are incredible producers who push us even further than we thought possible each time we're in the studio and we always walk out as better musicians and artists.
Q) What can fans expect from a live Glass Mansions performance?
A) Everything about our live show is about to change in a very dramatic way and we've never been more excited as a band to share this new chapter with fans. We always put on a high energy show full of intimate moments. We're always present on stage, never giving a choreographed script.
Q) Will there be an EP or full album coming in the near future?
A) We get asked this a lot and while we want to say yes, we also know that the music industry is changing and we are entertaining the idea of just releasing single after single so that fans won't have to keep waiting…but we are putting out a lot of new material in 2017!
Q) Who would you most like to collaborate with on a song in the future?
A) We've never had the pleasure of collaborating with another artist, but it's something we definitely look forward to doing in the future. Our dream collaboration would be with Butch Walker, The Wombats or Patrick Stump or having a guest hip-hop artist would be really cool. My personal dream come true would be to sing anything with Allen Stone.
Q) You are a part of social media. Why is that such an important way for you to connect with your fans?
A) Social media is SO important! I can't imagine being in a band before there was the tool of social media. It's amazing because you get to connect with people instantly. Being an up and coming band, it's very important to us to maintain contact with our new fans and old fans alike so that we can take them on this crazy little journey right along with us in real time.
Q) What would you like to say to everyone who is a fan and supporter of you and your work?
A) To our fans and supporters, from the bottoms of our hearts we love you. This thing has been a crazy ride and you've been there for us more than you know and we strive to be a better band with each song we write and each show that we play. I also can't say enough how excited we are about diving into this next Glass Mansions chapter we've been secretly working on over the past few months!
ALL QUESTIONS ANSWERED BY LEAD SINGER JAYNA DOYLE