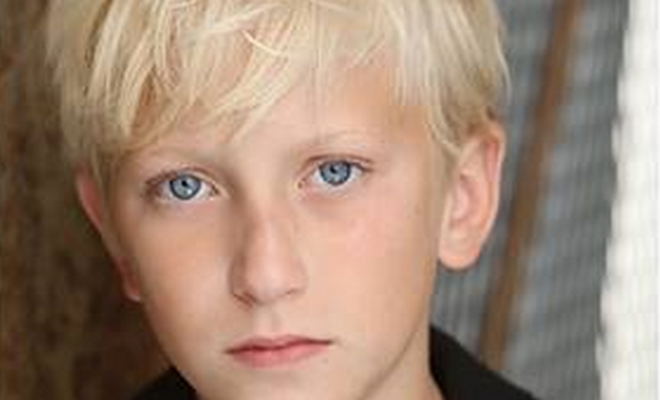 Interviews
Hunter Fischer – Hickok
By
|
By: Lisa Steinberg
Q) What are the recent projects that you are working on?
A) I am filming a feature film called Life with Dog with an amazing cast of Corbin Bernsen, Marilu Henner and Chelsey Crisp. Also, I'm working with producers Henry Penze and Chris Nicoletti, which I have worked with several times in the past.
Q) Please tell us the premise for the film Hickok. 
A) The film tells a story of Hickok's attempt to protect the small town of Abilene, KS. from outlaws. Kris Kristofferson plays the mayor George Knox, who offers Hickok played by Luke Hemsworth, a job as town marshal. Hickok attempts to protect the town from bandits by enacting a law that no longer permits firearms. Hickok brings in Kaiwi Lyn-Mersereau as Little Arkansas to help him enforce his new law. Trace Adkins, who plays a saloon owner Phil Poe, heads up a gang of troublemakers trying to get the law revoked by taking matters into their own hands. Bruce Dern also stars as Doc Rivers.
Q) How was your character Joey in Hickok originally described to you?
A) I play Joey in the film, which is based in the 1870's. My mom, played by Cameron Richardson, is worried because I idolize Wild Bill Hickok, who she doesn't think is a good role model.
Q) What attracted you to the role?
A) The opportunity to work with such amazing people like Luke Hemsworth, Trace Adkins, Kris Kristofferson and Bruce Dern.
Q) What did you find challenging about this character?
A) Having to walk on one crutch.
Q) What was it like working along legendary actors Kris Kristofferson and Bruce Dern?
A) I have had the chance to work with both of them in the past. They are both amazing actors and good people I really enjoy my time working with both of these legends
Q) Was there any piece of advice that costar Luke Hemsworth gave you that you took to heart during filming?
A) Just always be yourself and enjoy what you do.
Q) What were some of your most memorable moments shooting Hickok?
A) Working with Luke Hemsworth and Bruce Dern in one of my scenes. Just being able to do a scene with both of these amazing actors was awesome.
Q) You do a lot of dramatic work. Is there something about this genre that really draws you to it?
A) I feel that it is real acting. I feel to do dramatic work really brings out the talent in an actor.
Q) You are a part of social media. Do you enjoy the instant fan feedback you receive to your roles?
A) I do enjoy getting instant feedback and I always try to make sure that I reply to them as well.