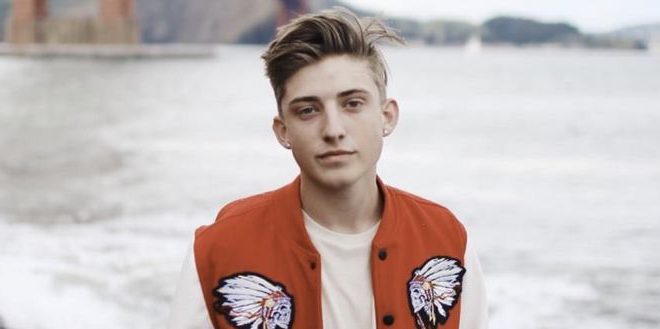 Interviews
Jack Dean – iNDEPENDENT
By
|
By: Jamie Steinberg
Q) How would you describe your sound?
A) Vibes. Everlasting. I want to make music that will stay around forever.
Q) What is your song writing process? Do you need music before you can create lyrics?
A) I pre-write to certain types of beats and when I get in the studio, we find the right beat and I either sit there and write a whole song or if I feel that I have lyrics that fit the vibe of the songs I throw them on. But ninety-nine percent of the time I write on the spot to the beat. I never write without a beat because I like understand how my flow is going to be before I fully structure my songs.
Q) How much of hand do you have in the production of your music?
A) I don't produce my music at all, but when it comes to mixing my voice I have a say in how I sound and I work with my producer to try and find that right sound for every track.
Q) What can fans expect from a live Jack Dean performance?
A) Although I haven't done any live shows yet, my focus is on getting a big social media presence through my music and growing to do live performances from the foundation of followers I gain that really enjoy my music. In the future, I plan to have a live band playing, bringing fans on stage to perform with me and there's tons of other cool ideas running around. But you'll have to wait and see!
Q) What songs off your album iNDEPENDENT are you looking forward to performing live?
A) "O.M.O" is by far my favorite song on the EP. I'm very excited to perform that song and "Can't Lie" featuring a good friend $treeb.
Q) Where are some of your favorite places to perform and what makes those locations so significant to you?
A) Even though I haven't yet done a show, my dream is to sell out the House of Blues. That's where I went to my first ever show and I'd love to be up on that stage myself.
Q) Who would you most like to collaborate with on a song in the future?
A) I'd love to be on a track with Dr. Dre. I grew up listening to Eminem and Dre and they were a hundred percent the reason why I started making music. It'd be heaven on earth if I could hop on a track with either of them. Maybe do something old school because that's the music I love to make.
Q) What album/band are you currently listening to and why do you dig them?
A) Lately I've been listening to all of Kanye's old albums. 808s & Heartbreak, Graduation, Drake's old albums and Funk Wav Bounces by Calvin Harris. I'm trying to get in that funk old school vibe with my music and all of those old albums are very influential. I want my music to be timeless and not something that's just gonna be around for the next year.
Q) You are a part of social media. Why is that such an important way for you to connect with your fans?
A) I love social media because I used to worry so much about what and when I posted it and now I don't care so it takes a lot of stress off of me to know I can post when I want and whatever I want. I was always such a people pleaser and never did things for myself, which social media made me realize. But I do love connecting with fans on social media and, of course, talking to them whenever I'm on.
Q) What do you think it is about the album that fans will connect to?
A) Being on the come up. Not knowing what you're doing but knowing that you are working now setting yourself up for that success and dream you have. Not as much in a motivational sense more as in understanding that if you put in the work now you'll eventually be making the money you want and setting your own standards for yourself and not paying attention to what everybody else is doing. Not letting what anyone else is doing navigate what you do.