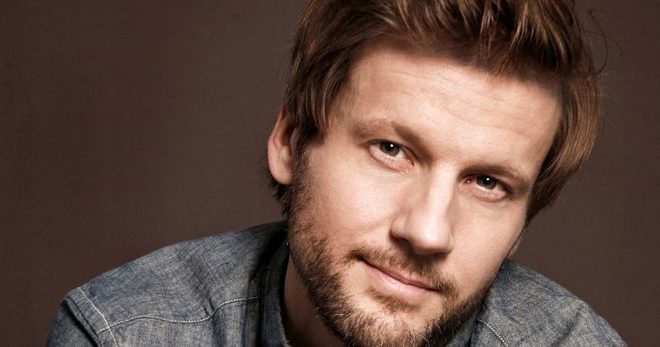 Interviews
Jason Cermak – Psycho Wedding Crasher
By
|
By: Lisa Steinberg
Q) What are the recent projects that you have been working on?
A) I just did Eat, Play, Love with Lindsay Wagner and Lee Majors. That was probably my most recent project.
Q) We see you on Hallmark and Lifetime frequently. Are you looking for diversity in your roles?
A) As an actor, it's nice to explore some of the darker stuff and Lifetime does branch out into things Hallmark doesn't usually touch like sexuality and sometimes violence. It's a little more fun doing those types to take a break from the Hallmark stuff. I enjoy getting the wide range of it.
Q) What are some of the underlying themes of Psycho Wedding Crasher?
A) I think it is a formula that has been done before, a mentally unstable third party who is jealous of a happy relationship.
Q) Lifetime has this guilty pleasure feel to it. How does this movie fit into that formula?
A) I have a group of fans that I got when I was in the Fifty Shades movie and then I have the core fans from Hallmark and they are kind of worlds apart. Lifetime kind of bridges that gap. It's like a Hallmark version of Fifty Shades of Grey. There are those aspects of that.
Q) You play the object of Heather Morris' affections in the movie. What was the most fun aspect of getting to work with her on this project?
A) I met here the first day and she was just really to herself. You read the script and you know there is physicality with another actor. You kind of need to open up to the person so it's not just jumping into cold water. [laugh] You kind of get to know the person a little bit. She's a mother know. She was Skyping with her husband and it was just really cool to get to know her as a person. A lot of times if there is a love interest role it is nice to get together to have dinner with them before just to get a feel for the person, but we didn't have that luxury. Given what we had, she is just a really wonderful person when she gets comfortable around you and warms up a bit. By the end of the shoot, all of us were having dance parties between the scenes. Heather is an amazing dancer. She was telling us about being on stage with Beyoncé and dancing with her. She told us about how she got started and it was just really, really cool. At the end of filming we all went out for a wrap party and we did a little bit of a dance off. It was pretty awesome!
Q) Heather has some serious dance moves! It's hard to imagine dance battling her.
A) I didn't know Heather before I met her. I had never watched "Glee." Everyone else knew about it so I was dancing like an idiot in front of her, not knowing what she was capable of until after I researched what she did. She must have thought I was really something thinking I had some dance moves to show her. She was really nice about it though and playing along. I think on the last day when we were finished filming and went out dancing she kind of let some of her moves out. I was like, "Oh my gosh!" [laughs] It was pretty amazing.
Q) Where did you draw from for the vulnerability or naivety for this role?
A) Naivety is something I can definitely draw from. Back in 2004, I did a dating reality show in my early days. And watching the show after was pretty amazing to me as to how obvious I am to a lot of female advances or female interests. [laughs] You're watching it and the girls are like, "I'm giving him all of these signs that I'm interested." Then, they show a clip of me having no clue, just high-fiving these girls. So, it's my real life experience that I got to draw from for that.
Q) What did you find the most challenging aspect of making this movie?
A) Time constraints, for sure. A lot of movies these days are expecting high quality work on low budges and few shooting days. We managed to pull it off, but you have to get the shots in one or two takes. It doesn't allow for much luxury of easing into scenes. There is a physical scene with Heather and I that we didn't really get to talk out or rehearse. They just did one take of it and as you can imagine doing love scenes with someone you just met is kind of awkward. [laughs] But we got through it and I'm interested to see how it turns out.
Q) When you watch Lifetime movies, the cinematography can become a character to help shine on the undertones on the film. Talk about that aspect of the film.
A) David Langlois directed this and he really wanted to shoot something cinematic, even more so than Lifetime is used to. A lot of movies of the week like to get their coverage and then move on because it is a very efficient way of shooting, which again was a challenge with the limited shooting days – getting all your shots. He wanted to accomplish something that was contributing the to the narrative. From what I understood, he was trying to show the prospective of the infatuation and just kind of seeing them through Heather's eyes. I'm not sure how it turned out, but I think that's what they were aiming for.
Q) Working with this director, what kind of feedback and dialogue did you have together about making the film?
A) David and I are actually pretty good friends now. I just bumped into him on the street the other day and caught up. He was a pretty down to earth director. When we were having the dance parties in this location in between scenes he would come down and hang out with us. He was almost like one of the cast, but he was efficient enough that we felt really comfortable working on whatever he needed to accomplish. It was less of a rigid approach that he had and more "we're on the same team" type of approach, which I appreciate.
Q) Is there anything else you want to be sure we share with our readers?
A) It's interesting that Fiona Vroom who plays my wife – back to back on three different shows we've gotten cast. It was almost funny when I saw her for Psycho Wedding Crasher and then we did one called Moonlight in Vermont right after that. There is one called Death of a Vegas Show Girl and she played a dancer and I was a choreographer. So, it was interesting that we just randomly get cast as significant others so often. Fiona is a dancer too so her and Heather got along like gangbusters.