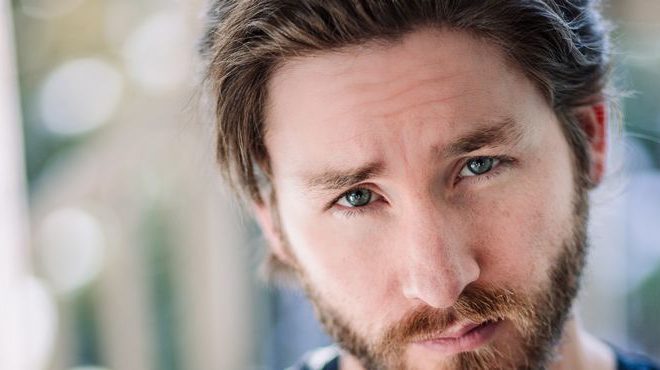 Kristin Cofsky
Interviews
Jesse Moss – Ghost Wars
By
|
By: Lisa Steinberg
Q) What are the recent projects that you are working on?
A) I just got back from Europe where I was shooting a film in Tbilisi, Georgia called Daddy's Girl. It's a horror/thriller about a couple who abduct women. I play a young deputy, Scott Wallace, who is on their trail and trying to bring them down. I also appeared last week on ABC's "The Good Doctor."
Q) Please tell us the premise for "Ghost Wars" and about your character.
A) "Ghost Wars" is about a small Alaskan town that is overrun with paranormal activity. There are plenty of scares, but it's really about the people who live in the town and how they deal with this crisis. I play Deputy Norm Waters, a bit of a slacker who is forced into a position of responsibility by the events that take place. It's not a position he feels comfortable in, but because he has to dig deep in order to stay alive, he learns things about himself he never knew.
Q) Was there anything you added to the role that wasn't originally scripted for you?
A) Norm was orginally headed in a different direction at the start of the show. The powers that be; however, saw something I was doing with the character and decided to take him on a different path. I'm extremely grateful for that decision because it gave Norm a much bigger arc. I ended up getting to do some incredible stuff that wasn't originally slated for my character.
Q) What made you want to be a part of the series?
A) I really wanted to work with Simon Barry and Dennis Heaton again. They're so talented and the greatest guys to work for. They really create a family atmosphere on set. Not to mention that their product is always top notch. I heard about the amazing cast after I was booked and that was just icing on the cake to say the least.
Q) What have you found challenging about your role?
A) Norm Waters has many faults, but he is ultimately a good man. I think what I found the most challenging was figuring out a way to keep the audience liking him, or at least not hating him.
Q) What were some of your most memorable moments from filming "Ghost Wars?"
A) Meeting Vincent D'Onofrio, Meatloaf and Kim Coates. They are all such powerhouses, but so different in the way they interact with you. You can't help but feel intimidated when you meet them yet they disarm you immediately. Vincent with his kindness and generosity, Meat with his advice and stories about the incredible life he's lived and Kim with his charm and humor. I learned a lot from these guys and respect them immensely.
Q) What is it about Syfy that makes the show a great fit for the network?
A) For genre fans, "Ghost Wars" really ticks all the boxes. It has the supernatural angle that will keep you up at night, but it also has a sci-fi element. There are two schools of thought when it comes to trying to understand what's happening in the town. Some believe that God is punishing us for our past sins, but there are some in Port Moore that believe we can turn to science to explain the afterlife. It has a balanced perspective and both sides are extremely creepy.
Q) What do you think it is about the show that will make it a fast fan favorite?
A) The cast is amazing, the writing is excellent and it looks beautiful. I think fans are really going to get caught up in the isolation and beauty of Port Moore and with the souls that are trapped there. The intensity of the show builds exponentially with each episode getting darker and faster and more terrifying. It's gonna be a fun ride.
Q) You are a part of social media. Are you looking forward to the instant fan feedback you'll receive to the series?
A) Yeah instant feedback is great. I love to hear what fans think and the fact that you can get it literally right after, or even during the show, is amazing. Syfy has some of the best fans in the world and we've already had some really positive feedback. I can't wait to hear what people think as the show moves forward.