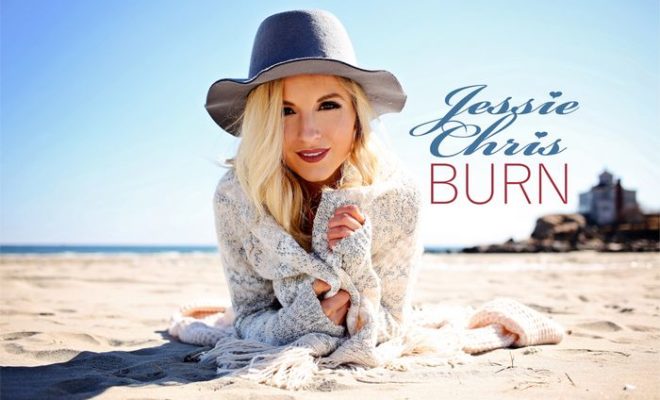 Interviews
Jessie Chris
By
|
By: Jamie Steinberg
Q) How would you describe your sound?
A) I would describe my sound as country music with some really fun pop elements. My new music that I have been working on, when my producer asked what I wanted to sound like I said, "Make me sound like a female Keith Urban." So, that's what I'm going for and hopefully I'm able to achieve something awesome from it.
Q) Who are some your musical influences?
A) Keith Urban is a big one. Also, Rascal Flatts because I love the soul in their songs. I grew up listening to them and that's how I feel in love with the genres. Those are my two biggest influences.
Q) What is your songwriting process like? Do you need the lyrics before you can create the music?
A) Not always. Sometimes the lyrics come first and then I'll sit with either my guitar or another songwriter and try to come up with a melody for it. Then, sometimes when I co-writer they will have a melody in their head and I have to help them put lyrics to it. It's really different for every song. No song has ever been written the same way. It just kind of happens in its own way.
Q) How much of a hand do you have in the production of your music?
A) I like to have a lot of say in what goes on in the production of my music because I have a very clear vision of what I want. I also love the whole process of creating music and I love to be hands on. I try not to brother the producer too much, but also try to let them know I really want to make big decisions on this and help where this is going. So, I like to be really hands on with the production of my music.
Q) Talk about the story behind your song "1963."
A) 1963 was the year my dad was born and I wrote that song basically about how girls my age don't know how to date a guy with real manners. A guy who opens the door for you and the car door for you and buys you flowers. It's about how girls my age are basically dating through text message. It's really sad! Even if you go out on dates, someone is on their phone. It's not the same as it was. My grandparents tell me stories all the time about when they were dating and the care the cutest couple ever! So, that song was inspired by a few different things – my grandparents story and seeing how girls my age experience dating boys today and how we all kind of wish it was the way back then. That's what 1963 was inspired by.
Q) How does the video play into the message of the song?
A) The video is almost like a girl's fantasy of the perfect relationship that is straight out of the 60's. That video was so fun because I got to go crazy with costumes, props and 60's cars. It was so much fun that by the end of the day we were like, "Why can't this be real life?!" It was a really cool experience and I think the message of the song is kind of empowering to girls in a way to show them you deserve better and you should have high standards. Also, you shouldn't settle for anyone who doesn't treat you like the princess you are.
Q) What is it about your song "In the Meantime" that fans are connecting to?
A) I think fans are connecting to "In The Meantime" because life is not just one destination. Life is a journey. While we're on this journey, we're in this "in the meantime" phase because nothing lasts forever. If you have dreams and goals and you are going for them that journey and that process can be really hard, but it can also be the most beautiful and rewarding process ever. So, I wrote that song when I was feeling really frustrated one day because being a teenager in the music industry can be really overwhelming sometimes. It can really mess with your confidence a little bit since not everyone is going to like you. For every compliment I get someone else really hates me. It just makes you stronger, but that song came from me being frustrated. It really means a lot to me that so many fans are connecting with it in their own way because I think everyone can relate to the frustrations of the journey to get somewhere.
Q) What can fans expect from a live Jessie Chris performance?
A) A live Jessie Chris performance is so much fun, at least for me! As a songwriter and artist, to see how fans are relating and reacting to the songs I have written about personal stories is the most rewarding experience ever. To be able to do meet and greets and be able to shake their hands and thank them for just buying my CDs and listening to my music and connecting with it – it means the world to me to be able to interact with the people who are connecting with my music.
Q) Can fans expect an EP or album in the near future?
A) I just recorded three new songs in Nashville and we are picking one of the three to be my next single. Hopefully the other two will go towards a future EP, single or even a future album. I have no idea. I think we're waiting to see what happens with this first single, but hopefully…I like making albums. It's so much fun. So, I'm hoping that is coming around the corner soon.
Q) Who would you most like to collaborate with on a song in the future?
A) That would have to be one of my biggest inspirations – Keith Urban or Rascal Flatts. I would probably faint for either and that would be the coolest thing in the world!
Q) You are a part of social media. Why is that such an important way for you to connect with your fans?
A) Social media is such an important way to connect with fans because now fans can get to know you on a whole new level like never before. They can see what you are up to on an average Saturday when you are just chillin in your sweatpants or they can see you when you are behind the scenes at a photo shoot. The more the fans know about you, the more they feel connected to you and the more they feel they are a part of your journey. So, social media, for me, is a way to make everyone feel involved. I think it is a lot of fun.
Q) What else do you want to be sure fans know about your music?
A) New music is coming very soon, this Spring. I'm so excited for you to hear it. It's Jessie Chris like you've never heard before! We've got amazing musicians that have played on these brand new songs. I'm just really excited for it! Check out my website for updates on upcoming shows and has links to all my social media. Head to jessiechris.com!
Q) What would you like to say to everyone who is a fan and supporter of you and your work?
A) I would like to say thank you for supporting me from the begging. Thank you if you are just jumping on now. I really like to think of my fans as one giant family. When I see you guys at meet and greets, I will do two per show a lot of times (before and after the show). I have met a lot of artists who don't like meet and greets and I think they are crazy because these are my people! When this started, I was playing my guitar in my room for nobody. So, my fans are everything to me and I'd like to let them know that.
Jessie Chris' new song "Burn" is out April 14, 2017