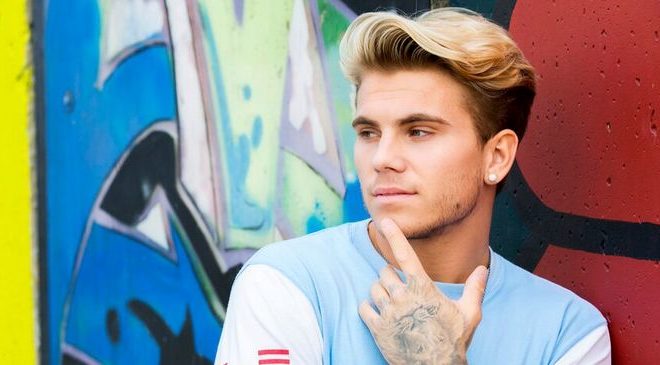 Lesley Bryce
Interviews
Jordi Whitworth – Fire
By
|
By: Jamie Steinberg
Q) What are the recent projects you are working on?
A) Currently, I am working on the TV reality show "Stage School" for the 2nd season, as well as also playing a main role in the new movie Dead Ringer. In my spare time, I am writing a bunch of music and shooting for different brands etc.
Q) Musically, how would you describe your sound?
A) I would say my sound is Pop/R&B!
Q) Who are some of your musical influences?
A) I grew up listening to boy bands such as NSYNC and The Backstreet Boys so they definitely have an influence on my music.
Q) Talk about the story behind your new song "Fire."
A) "Fire" is all about two people who catch each others' eyes and instantly find that there is an attraction between them that is growing at an intense pace.
Q) What do you think it is about the song that fans connect to?
A) I would like to think everyone in their life at some point has experienced that attraction to someone instantly.  It's something everyone can relate to!
Q) What is your song writing process? Do you need music before you can create lyrics?
A) I sometimes come up with ideas at the most unexpected times whether it be on a plane, train or just sitting in a Starbucks!
Q) How much of hand do you have in the production of your music?
A)I like to get involved as much as possible, but sometimes you need to let people take over in what they do for a living. So, I also do like to watch and observe in the production stages.
Q) What can fans expect from a live Jordi Whitworth performance?
A)A diverse performance is what I'm going for, very loud and fun, to then switching it up to a slow and intimate performance.
Q) We saw you in 2014 on "The X-Factor." What did you take away, personally, from that experience that you have carried with you during your music career?
A) I learned a lot about myself and that I had a lot more fight in me than I ever thought. It also made me more of an independent person.
Q) Where are some of your favorite places to perform and what makes those locations so significant to you?
A) I think London is always going to be my favorite as its home but performing in Paris was an amazing experience, too! I've yet to perform in America, but will be getting to that soon.
Q) Will there be an EP or full album coming in the near future?
A) Keep your eyes peeled for the EP later this year.
Q) Who would you most like to collaborate with on a song in the future?
A) Ariana Grande is a huge inspiration and talent so I think that would be a wicked collaboration to be part of.
Q) What album/band are you currently listening to and why do you dig them?
A) I love The Weeknd's Starboy album as it's such a variety of different sounds which all blend lovely as an album.
Q) You are a part of social media. Why is that such an important way for you to connect with your fans?
A) The fans who live over on the other side of the world don't get to experience the things that the ones on your door step do. So, I think it's very important to keep in touch with as many people as possible.
Q) What would you like to say to everyone who is a fan and supporter of you and your work?
A) Thank you so much for always being there with me and I love you so much!