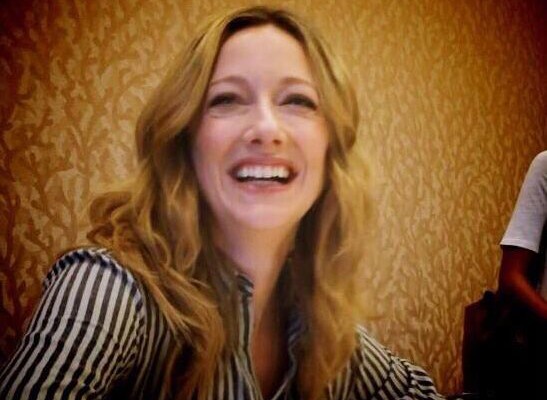 Interviews
Judy Greer – Archer – Comic Con 2014
By
|
Interview By: Lynsey Tamborello
Q) Are there any other identities that you wish Cheryl would assume?
A) I would really enjoy her to be a secret agent. I hope that [showrunner] Adam Reed reads these interviews. I wish she could take anything. Any role. I want her to just get one chance to go out in the field. She would totally ruin it and it would be awesome and funny.
Q) What has surprised you about playing this character?
A) I have learned a lot. For instance, when you are communicating a feeling it's so easy to rely on words. I mean, I get a script and there are no words on the page. You are acting a scene with someone without words. It's really cool and a really good lesson. Like back in theatre school, you have to show your emotions and not just tell what they are. I think that's a real trend, that deadpan comedy. So, I was inspired to bring back more "wearing my heart on my sleeve" version of comedy. No one ever wants me to do it, but I'm not giving up.
Q) Can you tease us a little about what is going on with Cheryl next season?
A) She seems to be in a fugue state. She doesn't remember Cherlene. I hope it's ok that I said that. We go back to business as usual, as in she is back to being really horrible at her job and really mean to everybody. As we like her to be. I like that she doesn't have much of a filter and sometimes I remind myself to have less of a filter and not care so much about what people think.