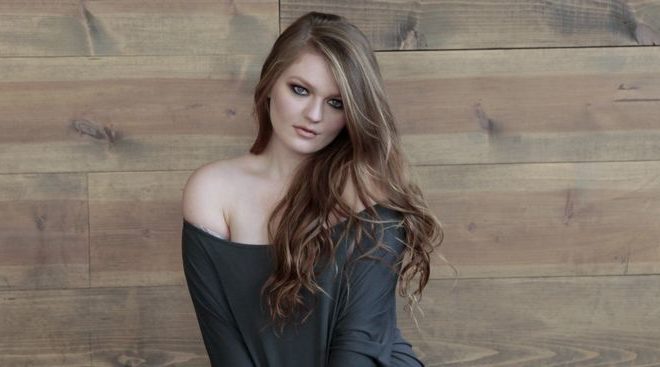 Interviews
Kathryn Dean – Bad Girls Make The News
By
|
By: Jamie Steinberg
Q) Howwould you describe your sound?
A) I would describe my sound as "lush pop." The instrumentation of my new songs is very dynamic and there are a lot of background vocals and harmonies.
Q) Who are some of your musical influences?
A) I am really inspired by the storytelling focus of Carole King and the poetry in the lyrics of Mumford & Sons. I also love the demonstration of how altos can have just as much vocal range as sopranos in the vocals of Stevie Nicks and Tracy Chapman.
Q) Talk about the story behind your new song "Bad Girls Make The News."
A) This song is inspired by the Laura Thatcher Ulrich quote, "Well behaved women seldom make history." Being a "bad girl" is not about disregarding important morals, but rather about breaking away from the confines of what other people view as a "good" fill in the blank(significant other, daughter, etc.). It is also about questioning anything that does not seem right to or by you, even if it is "what is always done."
Q) What do you think it is about the song that fans connect to?
A) I think it is the idea that you can be great at the various roles that you play without having to follow someone else's formula is what is so appealing. Life is messy and imperfect and trying to be that "perfect" example of excellence is exhausting. So long as you do what is right by you and roll with the punches, I feel you are nailing it.
Q) There is a lyric video out now, but can fans expect a full music video for the track?
A) We do not currently have any plans for an official video, but I definitely have a vision for the story line of a video in my mind so we shall see!
Q) What is your song writing process? Do you need music before you can create lyrics?
A) Every song has its own process. Sometimes you start with a melody and work your way back to the lyric, and some you start with a lyric and create a melody for it. I will say that I usually start with the hook (or chorus) of the song, as that is what needs to resonate with people and hopefully get stuck in their head.
Q) How much of hand do you have in the production of your music?
A) I am an active partner in the production of all my songs. Working with Chris [Seefried] was an incredible learning process in terms of production. Before working with him, I had a sense for what I liked and disliked when listening to music, but I had no idea how to describe what exactly it was that I wanted or how to incorporate it into a signature sound. Now, I am able to really describe what I am looking for in the production of a track and communicate when I don't feel something is working.
Q) You have been working with Chris Seefried on your upcoming EP. What can you tease about some of the songs we'll be checking out on the EP?
A) The three words I would use to describe the EP are lush, relatable and badass.  I wrote or co-wrote a hundred percent of the songs on the album (as I did for my debut album) and I feel the EP better represents my musical style and what I have to say than even Hit the Lights There is a really great range to this album in terms of message and mood content. I think there is a song for just about everyone on this record. There are a couple that are more vulnerable, a couple that are very romantic and a couple that are more fun and upbeat. A focus on taking power back is also very prevalent throughout the record. I really love the dynamic instrumentation of these songs and I was also able to have a lot of fun with harmonies and background vocals, both loves of mine.
Q) What can fans expect from a live Kathryn Dean performance?
A) You never truly know what you are going to get, but there is always a focus on creating a variety show, so to speak. Not only do we work very hard to put on a great show from a musical standpoint, but there are also some laughs, some serenading and on occasion a few tears (usually courtesy of my song "Broken Home's Daughter").
Q) You recently toured with David Cook. What did you take away from that experience?
A) We absolutely loved being on tour with David and his incredible band and crew. David is wildly talented and puts on a fantastic show. He is also very gracious to his fans (and supportive of his opening act), which speaks volumes about him as a person.
Q) Where are some of your favorite places to perform and what makes those locations so significant to you?
A) We definitely have our favorite cities (San Diego, New York, Chicago, Dallas) usually because we have friends or family there, but we have found that it is really about the mood of the crowd on any given night that really makes a show great. A venue's sound and lighting crew can also have a huge impact.
Q) Who would you most like to collaborate with on a song in the future?
A) I would love to collaborate with either Ed Sheeran or Mumford & Sons because they both have great storyteller songs and amazing vocals.
Q) What album/band are you currently listening to and why do you dig them? 
A) I have been in an 80's phase recently. I love a great, infectious melody!
Q) You are a part of social media. Why is that such an important way for you to connect with your fans?
A) Social media is such a great asset as it allows me to connect with my fans all around the world who can't come see our shows. I love hearing what my fans think about the new music that I am creating and how my music has impacted their life.
Q) What would you like to say to everyone who is a fan and supporter of you and your work?
A) I hope that my music is as cathartic for you to listen to as it is for me to write. I am also eternally grateful for your love and support, without which I would not be able to live my dream.