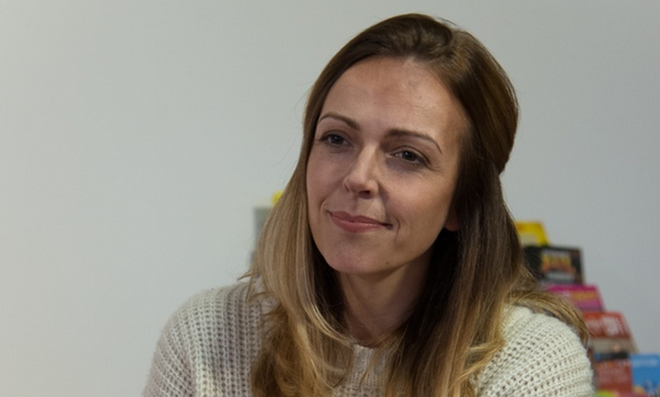 Interviews
Katrina Bryan – Cops and Monsters
By
|
By: Jamie Steinberg
Q) What made you want to be a part of Cops and Monsters?
A) I met Fraser [Coull], the creator of the series, and was so impressed with his drive and passion for the series that I really wanted to be involved.
Q) How was your character originally described to you?
A) A werewolf with a good heart!
Q) What did you find challenging about filming a web series over say working in TV or film? 
A) I really enjoyed filming Cops and Monsters, there is a great atmosphere on set because everyone working on it believes in the project and wants it to succeed.  The hardest thing was how fast it is filmed.  You film a lot of content in one day so you're limited slightly as you don't have the luxury of lots of rehearsals to explore the scene and character.  To be fair though, most TV wouldn't give you a lot more than this.
Q) What were some of your most memorable moments from filming Cops and Monsters? 
A) A vampire eating a Jammi dodger!!
Q) What do you hope viewers take away from watching Cops and Monsters?
A) I hope they get pulled into the story and enjoy it's twists and turns and see that it doesn't take a Hollywood budget to tell good stories with good people.