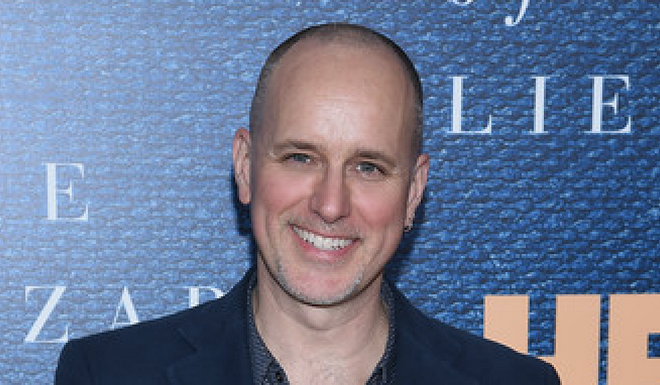 Interviews
Kelly AuCoin – TURN: Washington's Spies
By
|
By: Jamie Steinberg
Q) What are the recent projects that you are working on?
A) "The Americans" season wrapped a few months ago and "Billions" wrapped back in December. Actually, "Turn" finished for me in February or March. I did the HBO movie The Wizard of Lies that aired a few weeks ago. Then, there is a movie called Drunk Parents with Alec Baldwin and Salma Hayek that is supposed to be released sometime this summer. I have an indie film coming up in late July or early August and then "Billions" starts filming again in the early Fall.
Q) How did you get the role of Hercules Mulligan? Was it an audition for you?
A) It was an audition. I had met the casting directors the year before and they were big "The Americans" fans. So, it was fun to talk to them about that show. At a certain point there was a discussion about trying to find a role for me on "Turn" if it got renewed. Then, it did. Fortunately, because it's such a good show. They are based in Los Angeles so I had to put myself on tape and I fell in love with the role because he's such a confident, cocky guy. I feel very at home in wigs, as anyone who watches "The Americans" can attest to. I was really happy to join the cast. I like the show very much and my wife is obsessed with it. She has been a fan of it since day one. And Heather Lind is a good friend of mine. She and I did a play together in New York a couple years ago. She's wonderful.
Q) Could you do historic research on Hercules for the role?
A) He was a real person. He was an interesting guy who was friends with Alexander Hamilton. There are some historians that believe he had a lot to do with radicalizing Alexander Hamilton. He was about ten years older than Hamilton. He first came to my attention when I saw Hamilton on Broadway. My performance is a little bit different from that gentleman's. I'm not exactly a rapper…He was an interesting, fascinating character. He walked the line. He was able to get himself out of trouble when it seemed like he had had it.
Q) What have you found challenging about your portrayal?
A) [laughs] The accent? I've done a lot of Scottish accents, but not a lot of Irish accents. So, I wanted to get it right and I had worked with a dialect coach on a play a number of years ago so I hired her to work with me a little bit. We had some sessions over Skype. Other than that, it's always a challenge to balance the truth of who this character was…You want to honor who this character was as best we can know to balance that with the dramatic tension of the scene you are creating. That's always the challenge with any role. It was such a fun character. When I read that first scene, I thought, "He's so sure of himself. That's great!"
Q) Were you familiar with any of your "Turn" cast mates before coming to set?
A) I had seen episodes so I was a big fan of their work on the show, but Heather was the one I knew outside the show the most. She was great to work with on stage and probably was a big part of why everyone was so welcoming when I showed up. My first day getting a wig test in the trailer a bunch of the cast members were coming in and out doing their thing and would say, "Oh! You're Kelly! Heather said be nice to you!" Thanks Heather!
Q) You do a lot of historical work. Is there something about this genre that draws you to it?
A) Well, I do love history. I was actually a History major in college and I do love American History. It's been a while since I had the chance to do something from this era. I realized it had been about ten years since I had done something from this era. The last one was this play Arcadia by Tom Stoppard. And I used to wear stuff like this all the time, doing Shakespeare pieces and when I did a lot more plays. So, it was fun to get to do something on film from this era.
Q) Do you have hopes to return to the theater in the near future?
A) Oh yeah! I generally get to do a play a year, which is very important to me. Theater was my first love and I definitely think it's where people cut their teeth. I think it's important to keep going back to it as one's career progresses.
Q) What do you think it is about "Turn" that has made it such a fan favorite series?
A) You get brilliant writing and brilliant acting – you combine them. It doesn't really matter what era you set it in as it is going to be worth peoples' time tracking and following. We're all fascinated with our own history, but we've all also complained or heard people complain why history and American History can't be taught more interestingly in school. Maybe this is an answer to that. It can be, but it needs a little dramatization or it certainly doesn't hurt to have a little dramatization with people breathing life into these characters. Sometimes we forget that history isn't just dates and the names of documents and forts. It's, in fact, living breathing people who fought and died in those forts that created these documents based on the idea of freedom and their different philosophies.
Q) We also get to see you play on "Billions." How was 'Dollar' Bill Stearn originally described to you?
A) [laughs] Actually, it was funny because there was no guarantee that Bill would appear beyond the pilot episode. I have to admit when I first read the breakdown when the audition was sent to me I didn't actually give it much thought because I thought, "I don't want to do just a one-off." I think he had like three lines in the pilot episode. Then, I reread the character description and it said "'Dollar' Bill Stearn: the cheapest millionaire in America." I thought that was a very unique, specific take on a character. They have to have something more in mind for him. There has to be a chance that something more will be created out of this character. Then, the show was pretty phenomenal. So, I said yes and fortunately it built from there. I got most of my initial ideas from the script. Bill doesn't say it a lot, but when he does he is very blunt. He's like this blunt instrument. That, I think, effected how I walked through the office and how I interact with others. It effects the amount of patience I have with others during conversations and then things build from there. Everyone is on set either saying "yes, that direction is right" or "try something like this." It felt like a natural fit, which is odd because I'm not at all like Bill. Maybe that's why it's so much fun – because we're so opposites.
Q) Bobby is now off to the big house at the end of this season of "Billions." Were you satisfied with where we left everyone at the end of Season Two?
A) I thought the second season, as a whole, was fantastic! I'm always so in awe. None of us really see the scripts more than a week ahead of time. So, it's great for us since most of us are fans of the show as well. You're reading the script for the first time with everyone at the table read and you probably got it the night before. I have to say the second to the last episode (for people who watch "Billions") was up there with one of the best heist movies I've ever seen and it felt like the final episode was the perfect coda the season as a whole. I was thrilled. It was very exciting! I never knew where the show was going to go. Every time I had the show pegged it surprised me. The same was true for "The Americans," the other show I'm on. I love working on shows where it could go a myriad of directions and it's always one I least expect or never even thought of. It's very exciting.
Q) What have you taken away from your time working on "Billions?"
A) [laughs] That I need to have a better grasp of my finances. When Bill was handing Taylor (Asia Kate Dillon) that cash and says, "Everybody needs a little cash squirreled away," I was like, "Gosh! He was right! I could use a little cash squirreled away (or a lot squirreled away)! I guess what I've taken away from the show (and I guess I'm fortunate from "Turn" and "The Americans' as well) is to work on good scripts with good people. You can't go wrong trusting yourself to people who are brilliant writers.
Q) Do you keep in touch with many of your current and past cast mates?
A) Actually we do! Particularly the "Billions" gang. Dan Soder who plays Mafee and I just drove to New Jersey to watch Daniel Isaacs (who plays Ben Kim) in a play. Last season a bunch of us went to Philadelphia to watch Dan Soder who is a standup comic. He had his first Comedy Central hour long special so we were all in the audience. Also, Sue Jane Hunt who plays my wife on "The Americans" and I get together sometimes a well. It's nice to have a group of friends that feels like a family.
Q) You are a part of social media. Do you enjoy the instant fan feedback you receive to your work?
A) [laughs] Yeah, I'm probably too active on Twitter. People are going to get sick of me after a while. The fanbases for these series are really amazing. I'm just getting to know the "Turn" folk and they are all so smart and funny! They are engaged and passionate about the shows. They like to banter. I've had a great time. I feel very welcomed by all of them. It's fun! My wife sometimes says, "Enough screen time." She's not as much a device person as I am. So, I'm trying to limit myself a little bit, but it's fun. I do enjoy it.
Q) Do people on the street often recognize you?
A) [laughs] I spent two years on "The Americans" before "Billions" started and I swear nobody recognized me! With "Billions," especially after this last season, there are a lot of people who have come up and said they enjoy the show and Dollar Bill. And that's really nice! It's gratifying. It's interesting though that I get so much hate for Pastor Tim, who is the nicest, sweetest guy who just wants to help everyone and make the world a better place for everybody. And I get so much love for Dollar Bill, who is one of the worst people I know! [laughs] It's great! People love the confident bad guy and they really can't stand the sweet helpful guy. It's probably Pastor Tim's wig that makes them not like me as much. [laughs]
Q) What was it like working on The Wizard of Lies, which is about such an iconic financial disaster?
A) That was fun. I played the FBI agent who actually brought him down and handcuffed him and did some questioning him afterwards. So, I got to handcuff Robert De Niro. I've said this before, but it was one of the most terrifying things I've ever done in my life. That was fun. I had a great time on that. The nice thing about that movie was that there were so many roles and they were working on the script as we were going along. So, a lot of the time we were called for full, sixteen hour days and we'd just be hanging out between shots. Sometimes they would write new scenes so they'd grab someone and say, "Hey! Do this!" So, that was fun and there were so many New York theater people that I know that would just hang out and talk. That was nice. There was something gratifying about seeing great New York theater actors getting to apply their trade on screen. That was a lot of fun.
Q) What would you like to say to everyone who is a fan and supporter of you and your work?
A) Thank you! Thank you so much! I really appreciate it. I am glad you're liking these projects because I'm certainly a fan of them as well. "The Americans" was actually my favorite show on TV before I joined the cast so at least 10% of me that pinches myself every time I show up on set.