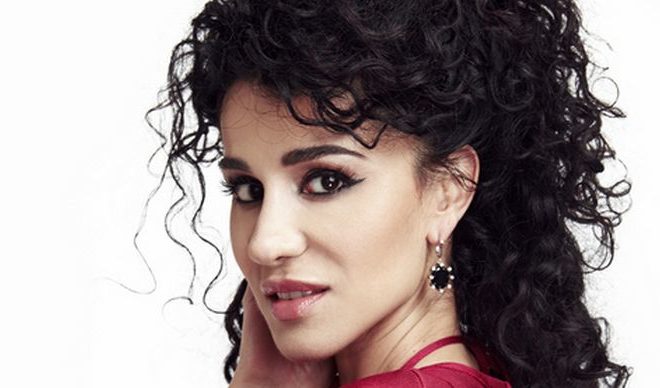 Interviews
Layla Alizada – Shut Eye
By
|
By: Jamie Steinberg
Q) What are the recent projects that you are working on?
A) We finished filming "Shut Eye" a couple of months ago so it's a pretty quick turnaround. I took a little bit of time off and am back to auditioning now. There's so much good TV out there so it's an exciting time. I'm gonna be working on an independent feature in the New Year. I'll share more about that closer to the date.
Q) What is new this season on "Shut Eye" and with your character Simza?
A) So much! Les Bohem, the creator/writer of our first season, did such a beautiful job creating this unique world with these intricate characters. In the second season, our leader and showrunner John Shiban, along with the rest of our amazing writers, really expanded the world and delve deeper into the characters while introducing a bunch of new storylines.
As for Simza, we really get to see different sides of her as she navigates to maintain her position of power after the death of her husband in last season's finale. There are a lot of fun scenes and tension with Rita, played Isabella Rossellini who is absolutely brilliant. It's a blast watching these two powerful women spar throughout the season and eventually develop a strange sort of friendship…perhaps. She is challenged in very unexpected ways this season. She is such a complex and strong character living and trying to survive in a culture that is dominated by men. It's really interesting watching her watching upset the normal balance of power in her totally unapologetic way. We get to see more of her wit, her sarcasm and what is truly important to her. What makes her tick.
Q) How was Simza originally described to you?
A) Here's her character description that I received before my audition:
[SIMZA]Female, Romani. She is Roma Royalty  – married to the head of the South Bay Family – equal parts princess and moll – both pampered and street tough. She loves the perks of being married to White Tony, though one of those perks is her affair with his rival, Fonso. Traditional and emancipated by turns – the quintessential 21st century Rom…
Fun, huh? It created a very clear framework of how to approach Simza, but with enough flexibility to explore how that description might translate on-screen. It gave me a lot of room to play.
Q) Was there anything you added to her that wasn't in that initial breakdown?
A) I think the role of the actor is to bring life the creator/writer's vision. How that's done is the fun part and becomes a unique expression through the actor. I've been lucky to work with writing that made my job much easier. Good writing is the foundation.
One thing I was very aware of is that characters like "Simza" can sometimes be written off by audiences as stereotypical or unlikeable. Thankfully, the writing allowed us to see various sides to her and I always tried to tap into her heart in some way. This is especially true of the second season. When I approach characters, I really think of what must have happened to them to result in what we're seeing now. What are their fears, deepest dreams, hurts, their idea of love etc…That way, I can approach the work by being as grounded as possible and understand the character instead of judging them by their actions. I really enjoy Simza. She's fiery, intelligent and there's always so much more than meets the eye.
Q) What have you found challenging about portraying her?
A) This isn't something challenging about playing Simza, but rather something I really like about the character. It's that she's in an incredibly challenging situation. This season we get to look at how Simza is split between old traditions and being a modern, autonomous woman. Being a woman, she is overlooked while all the power and authority is passed down to her teenage son. This would be hard for anyone to swallow, especially since L'il Tony (Caleb Smith) is not at all ready to take over the family business. Simza is trying to hold the wolves at bay, the people who want to take advantage of her vulnerable situation and strip her of her status and money. She's expected to play by the rules but that's not her strong suit. Also, the only person she's ever really trusted – Fonso (Angus Sampson) – has betrayed her and put her family's survival in danger. She's really alone other than an unlikely connection with Charlie (Jeffrey Donovan)…
Q) What are some moments that you can tease that fans can look forward to this season?
A) I'm really excited for audiences to see the relationship between Rita and Simza develop. They have been enemies for a long time and the season starts with Simza's husband being murdered and Rita being framed for it. The aftermath of that effects the storyline between Rita and Simza in a really fun and unexpected way.
Q) What do you think it is about Hulu that makes it an ideal fit for "Shut Eye?"
A) This is my first Hulu project, but in my experience Hulu really supports the creative process and has found a very helpful balance of collaborating and shaping a show while at the same time trusting the creators, cast and crew to do their thing. They really back their shows and allow them to find their voice.
Q) What have you taken away from your experiences working on the show?
A) I'm a lot more educated about scams and scam artists! I love the cast and crew and being on set was always a positive experience for me so I really cherish that. Working on this show was also a great example of creative collaboration. The writers and directors were open to us playing and trying different things. That's such a gift as an actor. I believe it elevates one's performance, makes it easier to slip into the skin of a character and be authentic.
Q) You are a part of social media. Do you enjoy the instant fan feedback you receive to episodes?
A) It's cool because all episodes started streaming on Dec.6th so fans get to really immerse themselves in the story. That's what I'm all about – binge watching! If I get hooked, I'm very impatient so I usually have to wait until the whole season of a series has aired and then watch it. It takes a lot of self-discipline and makes it frustrating for my husband sometimes because he waits to watch it with me. The response from the fans is the thing I care about the most.  My goal as a storyteller is to affect people and hopefully make them think about ideas or people in ways they maybe haven't before. That's something I really love about being an actor and telling stories. I get the chance to expose audiences to people and ideas they might never come into contact with otherwise and offer a glimpse at our shared humanity. If I get to do that, I'm happy and from what I've heard so far, people are loving it and excited they get to see a lot more of Simza.
Q) Is there anything you'd like to be sure fans know about Simza or the series? 
A) It gets better with each episode! And I'm sure many fans already know – don't mess with Simza. [smile]