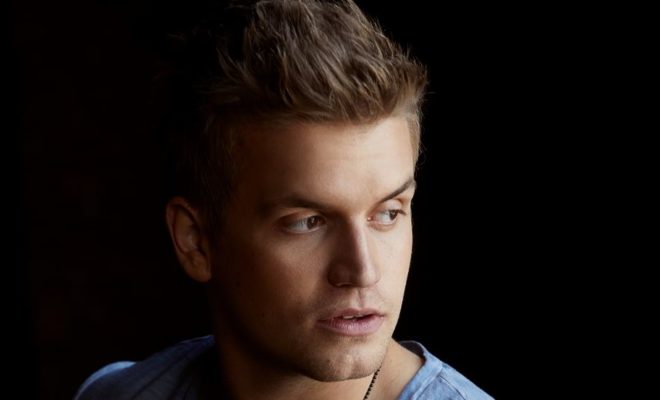 Interviews
Levi Hummon – Don't Waste The Night
By
|
By: Jamie Steinberg
Q) How would you describe your sound?
A) I would say Country, but my music is definitely pushing the edges of what I'm a fan of as a listener. Pop, rock, RnB – I love all genres of music.
Q) Who are some of your musical influences?
A) Definitely Keith Urban, Ed Sheeran and Jeff Buckley. I find myself listening to new records all the time and wanting to write a song about it.
Q) Talk about the story behind your new song "Don't Waste The Night."
A) I was on the way to the writing session and Ed Sheeran's "Don't" came on the radio. I remember really digging the rap style lyrics and RnB melodies. I meshed that with this Tracy Chapman "Fast Car" style guitar lick. The blend of those two worlds sounded super cool and so I immediately added it to the live set. It was a crowd favorite every night so I knew I had to put it out.
Q) What do you think it is about the song that fans connect to?
A) I think it's just very different for country music and sticks out. Also, who hasn't been stuck at their house really wanting their girlfriend or boyfriend to come over?
Q) What is your songwriting process? Do you need music before you can create lyrics?
A) I lean heavily on unique melodies to draw out inspiration and to set the tone for where the songs going lyrically. I love weird melodies.
Q) How much of hand do you have in the production of your music?
A) I definitely have my opinions, but I leave the dirty work to individuals much more talented than me.
Q) What can fans expect from a live Levi Hummon performance?
A) A lot of songs! I really try to connect with fans and make time to meet them at the end.
Q) What songs off your self-titled album are you looking forward to performing live?
A) I love performing "Love You Hate You Miss You," but there's some new songs that I'm pretty excited about.
Q) Where are some of your favorite places to perform and what makes those locations so significant to you?
A) I love Chicago! We always have a blast there.
Q) Who would you most like to collaborate with on a song in the future?
A) Ariana Grande.