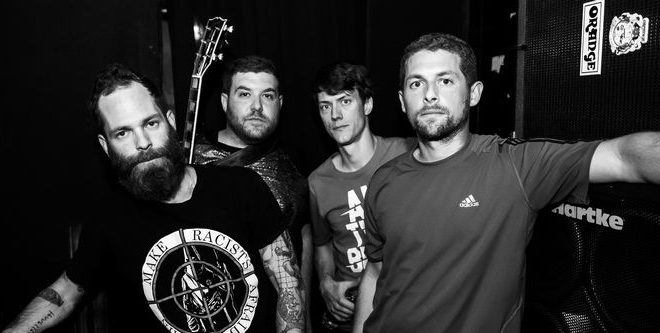 Interviews
Lionize – Nuclear Soul
By
|
By: Jamie Steinberg
Q) How would you describe your sound?
A) The sound of the band is, at its core, Rock and Roll Music, but with Funk and Soul blended in heavily. So, maybe Funk – n – Roll?
Q) Who are some of your musical influences?
A) Deep Purple, Parliament, Led Zeppelin, Black Sabbath, The Meters, Mothers Finest, Thin Lizzy
Q) What is your song writing process? Do you need music before you can create lyrics?
A) We have no real process – everything is in air. Sometimes it starts from a riff, sometimes it's a whole idea. We have no rules and just try to lift up the parts or songs as much as we can and unify them. There's not too much talking that goes into it.
Q) How much of hand do you have in the production of your music?
A) We are heavily involved in the production aspect. We do a lot of the pre-production in our own studio. On this last album we worked with Jean Paul Gaster from Clutch in the Doom Saloon Studio. We love to know how things work – how mics work, how rooms work for sound design, etc.
Q) You are currently out on tour! What can fans expect from a live Lionize performance?
A) We aim to put on a highly efficient and exciting high caliber performance of the upmost standards of live music entertainment.
Q) What songs off your album Nuclear Soul do you most enjoy performing live?
A) It seems to be that "Fire in Athena" and "Election Year" are getting some very enthusiastic response. So, that's the best feeling.
Q) What do you hope listeners take away from listening to your album as a whole?
A) We want people to take from it what they will. It's full of great stories, emotions and music. It's a journey and we hope people take it with us.
Q) Where are some of your favorite places to perform and what makes those locations so significant to you?
A) That's a tough one. Greece as a whole might be the most fun and exciting live music environment on the planet.
Q) Who would you most like to collaborate with on a song in the future?
A) Vivian Campbell.
Q) What album/band are you currently listening to and why do you dig them? 
A) We are listening to quite a bit of Run the Jewels and King Gizzard and the Lizard Wizard in the van.
Q) You are a part of social media. Why is that such an important way for you to connect with your fans?
A) I don't know that it's important really. It's a standard that's been set that has nothing to do with creating music. I suppose it helps some bands paint themselves in a very specific image, which can help or hurt a lot of people. It's nice to connect with fans, but we do that in person anyways. We don't need to hide behind socials and create some false connection. We are there after and before the set if you want to meet us. I'll even tell you what I had for lunch.
Q) What would you like to say to everyone who is a fan and supporter of you and your work?
A) THANK YOU, THANK YOU, THANK YOU! eternally grateful for the support and love.
ALL QUESTIONS ANSWERED BY VOCALIST NATHAN BERGMAN