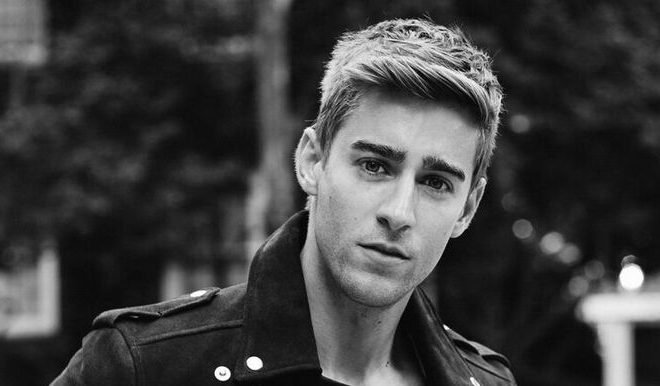 Richard Gerst
Interviews
Luke Guldan – The Good Place
By
|
By: Jamie Steinberg
Q) What are the recent projects that you are working on?
A) I just finished working on a film called FLUIDITY directed by Linda Yellen. It's a story about ten millennials living in New York City whose sexual lives intersect in the age of social media.
Q) Please tell us how your character Chris on "The Good Place" was originally described to you.
A) My manager called me and basically said, "You got an offer. Can you be on a plane tomorrow night?" And I said "yes." Not much else except it was for NBC and that it was the final episode of a new straight to series show. That's all I needed to know!
Q) What made you want to be a part of the series?
A) Everything. The role, the people, the project. It was a blessing.
Q) What can you tease is in store this season for the series and Chris?
A) Really just to expect the unexpected. And to sit back relax and enjoy the show.
Q) During breaks in filming, did you get any advice from Ted Danson or Kristen Bell that you took to heart?
A) Yes. But not in spoken word, just in their actions on set. I believe actions speak louder than words so seeing how they both interacted with everyone behind the scenes and in front of the camera was a great experience and something I was motivated by.
Q) What have been some of your most memorable moments from filming "The Good Place?"
A) Getting the suit to work, Ted Danson's laugh and having shaved ice while walking around the Universal Studios lot.
Q) What do you think it is about the show that has made it a fast fan favorite?
A) I think it's the fun everyone had making it. From what I saw/experienced everyone was thoroughly excited to be there and to create something memorable for people to enjoy and watch.
Q) You are a part of social media. Are you looking forward to the instant fan feedback you'll receive to episodes?
A) Yes, I'm excited to see how everything comes together and what people think. Let me know @lukeguldan on Twitter and @lukeguldanofficial on Facebook!
Q) Is there anything else fans of the show should be sure to know about "The Good Place?"
A) Hawaii Five Dough is delicious.