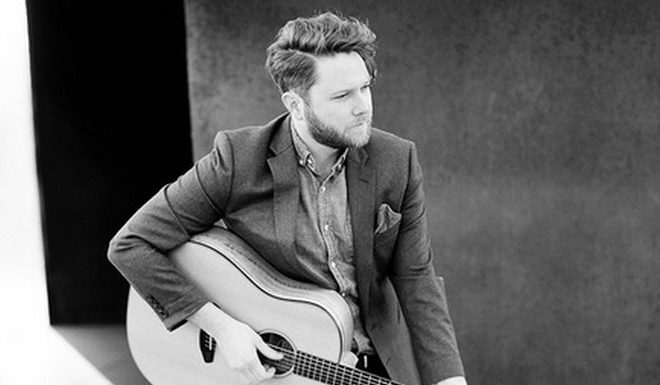 Interviews
Luke Wade – Only Ghosts
By
|
By: Jamie Steinberg
Q) How would you describe your sound?
A) I prefer to call it vocal driven Pop/Singer-Songwriter with Americana influences.
Q) Who are some of your musical influences?
A) I love some many artists and so many kinds of music so much! Some are obvious like The Beatles and Led Zeppelin, but I also love Eddie Vedder and Ray Lamontagne. Some of my more contemporary influences include Hozier, Borns and Sam Smith.
Q) Talk about the story behind your new song "Three Days."
A) It's a simple theme about being swept off your feet from a male perspective. I think it's true that love finds you when and where you'd least expect and when it happens, there's no denying it.
Q) What do you think it is about the song that fans will connect to?
A) I think it is catchy and has a really contagious sway to it. It's also such a universally relatable story told like no one has yet.
Q) How does the video for the song play into the message of it?
A) I think the idea is to make the viewer feel that feeling of falling in love through the first person visuals and the music so you can feel what I'm singing about.
Q) What is your song writing process? Do you need music before you can create lyrics?
A) It's always different. I keep a bank of melodic and lyrical options in my phone that use a threads to unravel the song when inspiration comes knocking.
Q) How much of hand do you have in the production of your music?
A) Quite a bit. Since my expertise on the album wasn't on the technical side, I didn't feel it necessary to list myself as a producer, but I definitely had a part directly or indirectly in every decision that was made through out the recording process.
Q) What can fans expect from a live Luke Wade performance?
A) I always give it everything and they're always a different experience from one night to the next. I think of performances like going on a date with the entire crowd and I'm always hoping to get to a second date.
Q) What songs off your upcoming album Only Ghosts are you most looking to performing live?
A) "On Fire" is my favorite to perform life. It is just such a fun song to sing and has so much energy.
Q) Who would you most like to collaborate with on a song in the future?
A) Theo Katzman is my jam right now as an artist, writer and instrumentalist.
Q) You are a part of social media. Why is that such an important way for you to connect with your fans?
A) It is the way it's done in this day and age. People don't buy music anymore, they buy you and social media is where the decide whether they are interested.
Q) What would you like to say to everyone who is a fan and supporter of you and your work? 
A) I couldn't do it without you and your support. It's tough out there, but at the end of the day it is you that makes it worth it and you that makes it possible.