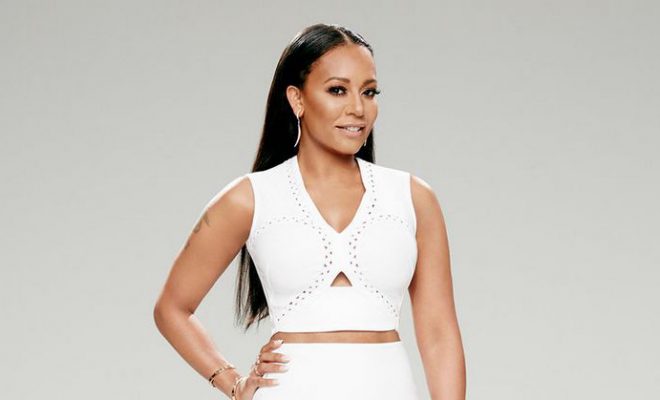 Interviews
Mel B – America's Got Talent
By
|
Q) I want to start by talking about Laura Bretan I think that's how you pronounce her name. We saw you hit your golden buzzer last week that was a great discovery on your part obviously and we saw over the weekend that she won Romania's Got Talent. So I'm wondering should that be a little foreshadowing? Should we see her as a serious contender perhaps to win this season or do you have thoughts about that?
Mel B:  Well I think I mean literally it's anybody's game and who knows what's going to happen when we go to live shows?  Laura has been pushed through by me to the live shows and then when the live shows happen it's down to America to decide who goes through to the next round. But I mean from where I'm standing she was just such a humble beautiful little girl that had no idea how good she was and as soon as she starting singing she just captured everybody's attention and she held her own. And what I love about her is like from her pre-interview you have no idea that she had such a powerful confidence stage presence until she actually went into her audition and it was and she was literally like a season pro like she'd been doing this forever. She was amazing.
Q) There's actually been some talk about that on social media over the last couple of days I think since she won the other contest there were some local teachers that were concerned about, you know, a young girl like that pushing such a powerful voice out. As a singer do you see any of that? Do you buy into any of that?
Mel B: I think (you'd be talented you're talented) and I don't think there's anything or anyone that can hold you back if it's something that you want to do that you feel passionate about. It doesn't matter what age you are, you know, if you want to fulfill your dream. And you're talented and you know what it takes – which it does take a lot of hard work. You can't just rely on talent if you have that in you then you're going to go to Heaven and earth with what you have and it's only going to get stronger and stronger that's if you want that path and she definitely wants it.
Q) Great thanks great to speak to you. I was hoping you'd talk to us a little bit about working with Simon Cowell again. Obviously you guys worked together on the X Factor and was it kind of easy in getting right back into the swing of things with him on America's Got Talent or how does it differ?
Mel B: I mean I've known him for years and years and years but it's like working with my best friend. So he's great – he's a great – he has great honest opinions – he's a great guy at spotting talent this is his show. He created this show 11 years ago and it's spread all over the world – his format so he knows how to make good TV. So it's nice to be sitting on the desk with somebody with all of this experience.
Q) Yes definitely and actually last week he said something along the lines of like being a dad has changed the way he's looked at some of these performers. And I mean especially with like Nathan last week that 6-year-old comedian – he was adorable. And he seemed to really have a soft spot for everybody on the panel but does being a mom affect how you judge some of these contestants?
Mel B:   Well I mean it definitely helps because you know how to handle kids. I mean I have three daughters from 4 to 17. So I know how frightening it is for kids to get up there. But at the end of the day you just want to be constructive in your opinions and hopefully with the kids whether they get through or not it's part of just their life lesson – part of their learning experience so hopefully they can leave with something positive.
Q) You kind of touched on it a little bit with the previous question but I think people think they know. But what are the differences for you from Howard Stern to Simon?
Mel B:  Well they're two completely different people. Just like me and Heidi are different people. So I think one thing that I can say about both Howard and Simon is they have great integrity they really care about their acts they care about the show and they want to get the best out of people and create TV special moments. So they have great work ethics and they know how to spot talent.
Q) Everyone wants to know the next thing in the Spice Girls universe is there anything that you can say or on anything with the Girls?
Mel B:  Well I can't really say what is happening because we haven't, like, pinpointed that down. But we're definitely in talks in moving forward to making something happen to celebrate. So as soon as that's completely set in stone and we have something to actually announce then it's kind of less with a little bit of a waiting period for now. But we're definitely in talks and we definitely want to make something happen to be able to celebrate with our fans that have been with us for many years and celebrate the whole Girl power generation.
Q) You kind of touched on this also a little bit with Simon. We haven't seen him on TV in a while here in the states and you've worked with him so much. How has he changed since becoming a dad? Is his judging style kind of gotten a little softer or is he just as sort of, like, get in there and rip people apart as he's always been?
Mel B:  Well I just think he's really honest and I think he has a brilliant drive and British sense of humor. So to me he's the same but I mean I don't know if you. I'm sure people have preconceived, like, ideas of the way he kind of is like – but to me he's kind of just been the same. He's very honest he's very brutal and he's very kind of loyal and he sticks to whatever he says.
Q) Has he gotten a little bit softer at all?
Mel B:  I mean to me you could say honest. I mean he's a great guy I know him personally – I know him professionally. He's got a heart of gold. He's a gentleman. He's a very sweet guy and he's a professional to me.
Q)  You were just talking about the Spice Girls. What did you think of the Spice Girls drag queens that were on the premier?
Mel B:  I mean they looked amazing. I thought they looked really good and they handmade all of their costumes but they didn't make it so obviously they weren't as good as I would have hoped for them to be.  And they mimed and Simon made them sing live and I was like no – and they mimed for a reason. But I mean it was all in good fun it was all in good fun.
Q)  Yes and then Simon was obviously trying to kind of rattle you up during that.
Mel B:  Oh he always does that. He says the most rudest things to me too but then again I think it's like the kid in the playground – the kid that likes you the most is the one that kind of taps you on the shoulder every five seconds and annoys you. Simon can be like that with me sometimes. So I turned to him and I go, "You secretly love me don't you?"
Q) Yes and is there kind of looking at who's come on the show so far is there any particular talent, you know, that's really stemming out this year – that you're seeing in a lot of people audition in that particular field?
Mel B:  Well there's great dance this year. There's great comedy. There's great musicians. I mean in category there's some really stand out people. But for me I love a bit of a comedy and I love magic.
Q)  I was just wondering what do you think it is about AGT that continues to captivate audiences? I've seen a lot of different variety shows come and go lately and yet AGT always comes in style and seems to stay that way.
Mel B:  I think because they just manage to find the talent or the talent finds the show. And, you know, let me add that I mean it went over 12 million people that tuned in to watch it – and this is the 11th season. So there really is like a niche for this show. It's the only long lasting variety show that's still on air that's still entertaining that's still got the variety and got the talent. So that kind of speaks for itself.
Q) Do you see any new trends emerging this season new kinds of talent that you really haven't seen in past seasons?
Mel B: I mean I think now they're combining their talents from not only singing but they're dancing – they're doing acrobatics – they're doing like a bunch of stuff all at once. But I don't want to give too much away because I think it's nice that you actually watch the season play out and you make your own judgment on it too.
Q) So the show has had a lot of really strange acts this season -like especially with, like, Ryan Stock and Amber Lynn with the whole, like, scissors into the nose thing so do you feel like the acts continue to surprise you like just when you've think you've seen it all something new and exciting happens like that?
Mel B:  I mean I think that's been the case every single season and it's in the 11th year and it's still going strong. People are still tuning in and still loving the show and I'm so glad that I get the best seat in the house and I'm a part of the show still. You know, this show is like the show that keeps on giving. And you don't know what you're going to expect. You just know that once you tune in you're going to be entertained and you're not going to want it to stop.
Q) I want to go back to the Spice Girls real quick. So Adele actually did a rendition of Spice Up Your Life and I was just wondering did you have any thoughts about that?
Mel B:   I mean I love Adele and I love the fact that she kind of takes her work seriously afterwards and gives us (props). Because I mean who isn't a fan of Adele? So to know that she's a part of the Spice Girls is definitely one for the books and I'm very kind of flattered. I think all of us are and we – yes – it's great, it's great, kind of leaves me speechless a little bit.
Q) A couple of weeks ago and we saw you guys out at the NBC event. Simon was talking about how he thought there were going to be better musical acts or was hoping anyway for better musical acts and musical acts to go further in the competition. How are you seeing that shaping up? Do you think a straight up singer could win it this year or do you need to combine your talent with something else in order to make the finals?
Mel B:    I mean I think there's room for a bit of everything and at the end of the day when we get through to the live shows it is America that decides. So we can only, like, do so much as judges with the experience that we have between the four us on the panel. But it really is down to America. Hopefully, when it comes to the live shows we give America so many options with people that combine their talents to people that just do the regular standup acts – whether it be magic – straight up magic – straight up singing – straight up dancing – so there really is something for everyone. So it'll be really interesting to see who goes forward each week once the live shows start at the end of July.
Q) Speaking of the live shows, you know, live television can be, you know, even though you guys do it so well and so often live television can always be unpredictable and there have to be those moments where you're left speechless or something unexpected takes place. Do you have any sort of your embarrassing moments or funny stories from your experience on this show live on TV?
Mel B: I walked out on stage and like all four of us stand on the stage and then we walk forward to our seat and my zipper actually busts. So as I'm walking forward I could actually feel my pants ripping. And so by the time I got to my seat I ended up with a robe and my pants were off because they'd ripped all the way down. And it's live TV so I had to sit there in a robe which I found absolutely hilarious.
*CONFERENCE CALL*