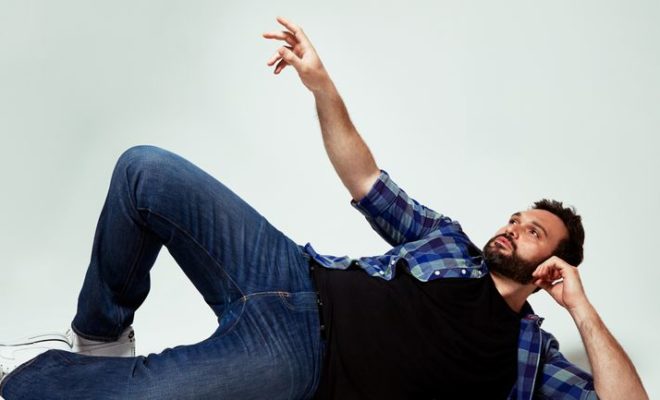 Interviews
Nemr – No Bombing in Beirut
By
|
By: Jamie Steinberg
Q) What are the recent projects that you are working on?
A) With the success of "No Bombing for Beirut" it's really now all about building on that momentum. I think to really earn the right to becoming a respected comic the prerequisite is to (a) get your work on a major platform and then (b) make sure everybody sees it. I feel like I just put out a monstrous first album here in the U.S. and this is no time to rest easy. I had already been working very hard on my new show which is now ready for a massive tour to show it to the world. At the same time, I'll be pushing "No Bombing in Beirut" and I believe in the next six to eight months the new show will be ready to be filmed. I expect to put out another special in a year's time. So, for the moment all my focus is going into making the new show better than the last one because, at the end of the day, if the content isn't there the hustle doesn't matter.
Q) Please tell us where the idea for your special "No Bombing in Beruit" came from.
A) "No Bombing in Beirut" was a special seventeen years in the making in that it basically tied together everything I had experienced my entire career, from the Middle East to the U.S., and also my experiences as a child, young man and an adult and looking towards my future. I have always felt incredibly lonely because I look around and am confounded by how clear I see how different this world is than everyone acts like it is. "No Bombing in Beirut" was my stand, my shot at changing the status quo, I knew I needed a grand gesture to get the point across more than just the material. I figured if I could show everyone that the Middle East and the U.S. have the same vibe then I could really overcome the impossible, proving that we are all one. And what better way than to film the same show, on two opposite sides of the world, and present it to the viewer as one show? If you watch it and feel like it's one show, then what more could you ask for if you're looking for something worth fighting for in this world of ours?
Q) What did you find challenging about undertaking a Showtime Comedy Special?
A) I think the most challenging aspect of this special was that it was really a leap of faith. I knew I wanted it to be on Showtime. I knew that with their platform that it would get the home it deserved with Showtime, but the concept for it was so outlandish that I knew nobody would buy into it on paper. So really having to produce it, film it, edit it, complete it, that was the challenge. We did it without guidance from the networks, but based on what we thought would work best. And we nailed it, thankfully. I say "we" because this is by no means a feat I could have accomplished without the incredible team I had around me. Something with this unique a vision required people to really believe in it, and me, and I think that was the biggest challenge and one that I can say I'm so happy I was able to pull it off because the results speak for themselves.
Q) What do you think it is about this particular special that has resonated with viewers?
A) I think it's the fighting spirit. It's a long overdue love letter to that inner child within all of us that stands up and does what's right, long before that child becomes an adult burdened with consequences. It's that spirit that people are connecting with – that celebration of humanity, the hilarious twists and turns are the journey but by the end of it you've arrived in a new world, one we're defining as we speak.
Q) You have great comedic timing. Is it something that has always come natural to you or have you had to work on it?
A) Thank you! That's very kind of you to say! That's definitely something I had to work on. I'm very lucky to have had a father who was, and still is, one of the ultimate masters of comedic timing. So, from a young age he would always pull me aside and tell me how I could deliver my jokes better when I'd be trying to make people laugh at family gatherings or later on in a professional capacity. I also always listen to feedback. I'm highly critical of myself as are all comics worth their weight, but I surround myself with people who, like me, accept that I'm a great person and now that we've got that out of the way, look at all these things you could've done better. We don't waste time with compliments or pats on the back, after every show it's always what went wrong that I focus on, always in pursuit of that perfect performance that wasn't by accident. That I can do on demand, and comedic timing is always a very heavy hitter in any performance.
Q) Where do you find the inspiration for some of your comedy material?
A) Everything wrong around me seems to always find its way to becoming everything I want to make right and, in that way, I find all my inspiration comes from every single ludicrous thing we experience – be it war or the fact that nobody has realized that gay pride means a family, like a pride of lions, and not to be proud.
Q) The Chicago Tribune and Daily Beast named you as a Top 10 to watch. How does that make you feel?
A) Incredibly humbled. If you ask my father, he'll say why aren't you number one? So, there's more work to be done. [laughs]
Q) Your mission is to create "unity through laughter." Why is that message so important to you? 
A) Because people are dying. Because we can't overcome the sins of our predecessors. But with laughter, I can. I have the nuclear bomb and this cold war has gone on long enough.
Q) You are a part of social media. Do you enjoy the instant fan feedback you receive from fans?
A) I absolutely love social media for two things and two things only – the ability to make me accessible to anyone who supports me and the ability to give me a platform to allow my voice to carry weight without having to adopt a platform that will want to change me. Social networks have started the revolution that poets could only dream of up until twenty years ago, but if you spend too much time in America you might not realize that. You might think all they are is for vanity.
Q) What would you like to say to everyone who is a fan and supporter of you and your comedy?
A) I can never repay you, but I look forward to spending my lifetime indebted to you.