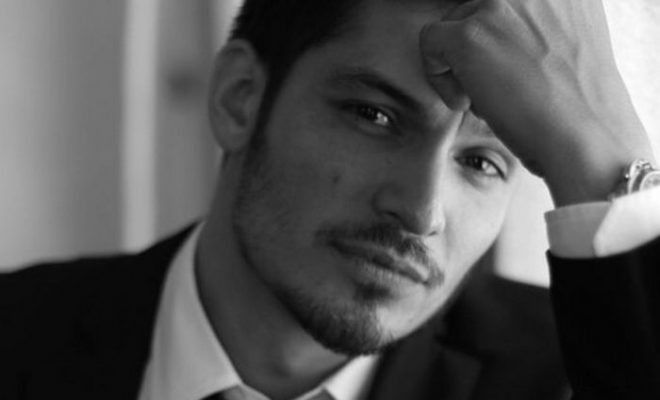 Interviews
Nicholas Gonzalez – Pretty Little Liars
By
|
By: Jamie Steinberg
Q) What are the recent projects that you are working on?
A) I'm like the reoccurring master right now. I'd love my own show, but I'm really happy to be on "Pretty Little Liars." They have been gone for so long and the fans are crazy incredible. I just started on "Frequency" for The CW with some old friends. I worked with Devin Kelley on "Resurrection" and Mekhi Phifer has been a long time buddy. I think we actually just realized we have never worked together, but have always bene poker buddies and when we are in the same town we meet up. Another friend of mine Anthony Ruivivar is on that. It's just a fun time going up to Vancouver. I also get up to Vancouver because I continue to reoccur on "The Flash." I haven't heard any word about this season, but usually we are good for one episode with the Ramon brothers. I have a movie coming out called Pray For Rain. It's an indie film with Paul Rodriguez and James Morrison. It's a film about the water crisis in the Central Valley that is affecting farmers and conservationists and land grabbers. It's a real point of contention that the state is dealing with because it is happening in the "bread basket of the nation," because it provides food for the country. We're dealing with a little bit of the scuttlebutt going on with that. I'm coming back on "Bosch" this season, which I'm really excited about. Titus Welliver is just in his prime and is killing it! I play so many detectives, law enforcement and military and all of them collectively love the work Titus is ding on that show. It's so authentic and so committed to that authenticity.
Q) What is it like for you playing a role on "The Flash," this iconic series?
A) I've got to say, it's one of my favorite things to do. I only wish I was doing it more. The Ramon brothers alone is so much fun to be a part of. I get to play my older brother and the way he was with me when we were growing up. He's a little prickly and hard to love, but he's soft in the middle. That's the way Dante is. There is so much comedy and so much heart on a show like that. So, any time I get that call for the show I'm jumping up and asking, "When do you need me? I'm ready!"
Q) What was it about this role on "Pretty Little Liars" that made you want to be a part of it?
A) I have to say, what really want to be a part of it…You know, I didn't realize it had been on this long. I had a friend who was the costume designer, Mandi Line. I think the show is almost known for their costumes. It is like the "Sex and The City" equivalent where the girls are almost known for going through a world of crap and yet they are dressed to the nines doing it. She kind of put that in line and it has been carried on with Cameron [Dale], our current costume designer. They are all just awesome. It really wasn't until I decided that I loved he audition. And my first read through was a chemistry session with Troian [Bellisario] and I have to say that is what really sold me. She is a delightful actress. She's so smart and intuitive. We just had a blast, even during the audition. So, when I got the part there was no question – sure, I'm taking it. It's been a great decision. Joining this whole fanbase and the actors I get to work with, the guys and girls on the show across the board are really tops. I'm a big fan of Troian, Sasha [Pieterse] and Keegan [Allen.] They have all just been so welcoming and I just enjoy it.
Q) What are Marco's intentions towards Spencer?
A) Marlene [King] is the one who has intentions for Marco towards Spencer. I think Marco's intentions, as far as I have been advised, are nothing if not honorable. He is definitely interested in her and why wouldn't you be? She's gorgeous, smart and witty. It's been really nice, but as their relationship gets hotter the cast gets stronger. The evidence starts mounting up against the girls and I think it is something that is going to be hard for Marco and Spencer. So, any "Spoby" fans can be happy in the sense that Marco is an honorable dude that because of the law it might prove to be difficult for the two of them. I'm curious to see where it goes, but I know it is getting pricklier and pricklier as it goes on.
Q) What kind of backstory did you get on Marco and will we be getting to see any of it on screen?
A) We talked a little bit about it. I don't know how much is for consumer consumption and how much is just for me. One thing Marlene said from the beginning (I think it was right after the chemistry read with Troian) was, "Well, I think we're going to have a cop that can finally solve some crimes in Rosewood." She said, "Look, I think for the first time we're going to have someone really smart and he is at the level of Spencer and the smarter characters on the show. He's not someone you can shake. He's a young Columbo and I think that's proven. I think we have talked about a little bit of a military background and things like that, but he is a guy that we also talked about growing up a couple towns over. Really what you see is what you get with him right now in the sense that he is hell bent on finding the truth and he came there to solve crimes. Spencer was just the cream on top.
Q) Were you a part of the episode that Troian directed?
A) Oh yeah. I got to say, she is one of my favorite directors and I've been doing this close to twenty years. That's not just me talking nice. I think you will find that from a lot of the other actors. What is cool about when you have an actor's director, not only are they an actor's director where they understand your plight (which can sometimes be good or bad [and in this case very good]) but she is so smart that she really has a connection to the material. She is one of the actors who I have always heard from the beginning has struggled to give the most truth to the character and when things don't make sense she is very intent on that. So, she wants to succeed and everyone who has been working with her for these seven seasons wants to see her succeed. When you are set up like that and are that intelligent and care that much you really can't go wrong. I have to say, I had a bit of marbles in my mouth trying to get my lines out and I'll tell you what, she just rolled with it all and made me feel so comfortable. She was such a giving actor/director that I couldn't have asked for me. She really made me feel comfortable in an otherwise heavy day where I had a lot of dialogue.
Q) What have been some of your memorable moments from behind the scenes?
A) Some of my favorites that are coming up are that you are getting to see me more with the liars. I get to work with Sasha a little more, which I really enjoyed because her case is the one I'm primarily investigating right now. There is going to be more interaction between Marco and Toby as well. That's about what I can probably tease right now.
Q) Who did you not get to work with or would have liked to have worked with more?
A) That's a good question. I like Shay [Mitchell] and my eleven year old niece is a huge fan. She is a super fan who can talk intelligently on end about every little point of the show and is very opinionated. One of her favorite characters is Emily and the two of them look strikingly alike. So much so that when she came to visit the set Shay said, "When they have my mini on the show, you need to play her." She was just so sweet to my niece, along with everyone on the show. It would be nice to do more of that even if it was just to impress my niece. [laughs] Keegan is another guy who I would enjoy working with more. He is just tops. He's just a stellar human being and a good actor to boot. I always enjoy the days when he was there.
Q) You are a part of social media. What kind of feedback have you gotten to your role on "Pretty Little Liars?"
A) It's all across the bard, as you can imagine. There are people that are really nice and love the character and are very supportive. Then, there are the ones who are just out there to get a reaction. They just want the actor to notice, retweet or to argue with them so their tweet gets noticed. There are a lot of people who have spent seven years watching particular relationships grow, especially Spoby, and they are very opinionated about what they want to happen. They can't really determine the line between reality and fiction. So, they end up reacting very strongly to a lot of things we, as actors, can't control. They ask us to stay away from so and so or they say, "You better not mess with the liars!" It's all these things that are funny and comical at times and other times you have to look away. I don't have anything invested in whether "Sparco" makes it or any of that. As an actor, do I welcome it because I love the scenes with Troian? Sure. Who wouldn't? But, other than that, I'm there to tell the story and I just hope people enjoy. And I think that adds a little bit. If you want your Spoby payoff then sometimes you have to go through a little Sparco. Who knows if Spoby will come back?
Q) Yes, a lot of fans are deeply invested in their ships!
A) Fans have to understand actors don't write this. Actors don't request what scenes to be written in. That's just not how it works. Hell, I watch the show and I have the feels! Okay? I'm Ezria 'til I die! I'm Haleb all the way! I fall for Spoby just as much as I'm an actor on it. I think once they understand that than we can have a lot more fun with it. There are very emotional pre-teens. The fanbase runs the gambit though. It's across the board all the way from pre-teens to people in their forties. So, some people are going to get it and some people are going have trouble controlling their emotions. I have a soft spot in my heart, either way.
Q) What do you think it is about "Pretty Little Liars" that has made it such a fan favorite?
A) You have to hand it to the girls, first off, who do their jobs really well and they are all so cute and beautiful. We love to see people who are cute and beautiful dressed to the nines and put in crazy situations. But I have to say at its heart, regardless of those crazy situations that they are in, is really good writing. It really speaks to the vulnerability of people and dealing with relationships. So, while the premise may fluctuate and tease everybody and go back and forth I think at its heart you are talking about solid writing, writers that care and producers that are very hands on. They all come together to make sure the show is going to succeed and it has.
Q) What would you like to say to everyone who is a fan and supporter of you and your work?
A) It's been a long hard road and you guys really stuck it out. There are times when you are out there all the time and then there are times when you are doing more theatre working and pushing yourself more as an artist. But it is nice to see that they are still there from the days of MTV's "Undressed" and "Resurrection Blvd." on Showtime to "The O.C." to "Law and Order: SVU" – all of these highlights of my career. They come back and the idea that I have been able to keep them entertained or interested over the years keeps me going and tells me I'm on the right track. But I'm still spending my time making myself better so I can hopefully surprise them as well.