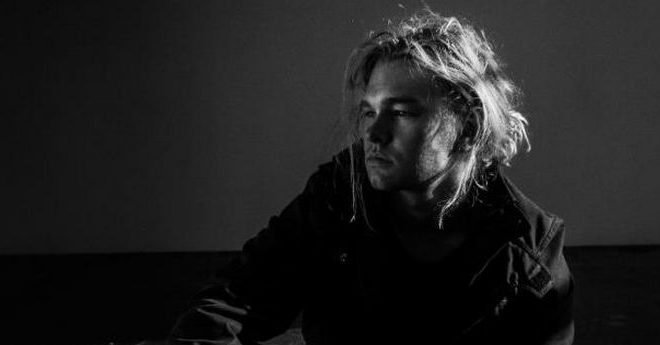 David Chang
Interviews
Nick Dean – How Did We
By
|
By: Jamie Steinberg
Q) How would youdescribe your sound? 
A) It's completely its own thing. I try to keep things as raw and minimalistic/effortless as possible.
Q) Who are some of your musical influences? 
A) Although I can't say I am currently influenced by other artists, I am a huge fan of Anderson Paak. I love his grungy underground vibe. He's also incredible live.
Q) Talk about the story behind your new song"How Did We?" 
A) "How Did We?" was written about a night out me and my friends had on Halloween. I woke up and didn't remember anything from the night before. It had never happened to me before and I was a bit uncomfortable with not remembering much. It was a bit ironic to me of how a night I didn't remember naturally becomes memorable in itself. This record turned this "memory" into a fun night to look back on.
Q) What do you think it is about the song that fans connect to? 
A) I think the story of this record is something that happens to not only my fans, but anyone in life.
Q) How does the video play into the message of the song? 
A) Stay tuned!
Q) Where does the name for the album stem from? 
A) The name of my project hasn't been released yet, but the name's very personal to me.
Q) What is your songwriting process? Do you need music before you can create lyrics? 
A) Yeah, usually I make the track first before writing the lyrics. That's what it's been like lately. It really is different every time though, which keeps things new and interesting. Sometimes I'll write something on the guitar or piano before building out the production.
Q) How much of hand doyouhave in the production of your music? 
A) I have a heavy hand in it, I produce all of my records alongside my friend, Mike Miller.
Q) What is it about your longtime collaborator Mike Miller that makes it such a great partnership? 
A) There's no pressure. Sometimes in sessions where the producers and writers don't know each other, they'll feel under pressure to make magic on the spot.Nothing flows cause they're out of sync with one another. We collaborate pretty easily as we don't really take each other seriously. We feel comfortable messing up or bouncing bad ideas off each other. It's a really honest and easy going relationship, especially for two producers.
Q) What can fansexpect from a live Nick Dean performance? 
A) They can expect the unexpected! More on that soon.
Q) Where are some of your favorite places to perform and what makes those locations so significant to you? 
A) When I was fourteen years old I performed in South East Asia. I came back from it wanting to commit myself to music and creating. It caused a major shift in my life, which made me certain this was what I had to do.
Q) Will there be a full album or EP in the near future? 
A) Yes! We are currently creating something that is a cross between the two. Expecting it to be done this winter.
Q) Who would youmost like to collaborate with on a songin the future?  
A) I would love to collaborate with a ton of people – some who are famous, but a lot of which no one has heard of yet. There are so many talented people that I'm inspired by that haven't be seen or heard that I would even take over collaborating with someone who's already made it.
Q) What album/band are youcurrently listening to and why doyou dig them? 
A) I'm still listening to DAMN. Kendrick [Lamar] murdered it. I think he'll get a Grammy for it.
Q) Youare a part of social media. Why is that such an important way for youto connect with your fans? 
A) It's extremely important.It allows me to stay connected to all of my fans around the world instantly regardless of where they live or what time it is. They're the best and I love talking to them every day.
Q) What would youlike to say to everyone who is a fan and supporter of youand your work?
A) Thank you so much for all of the love and ongoing support. You all inspire me every day to keep creating and I really look forward to meeting more of you. xx