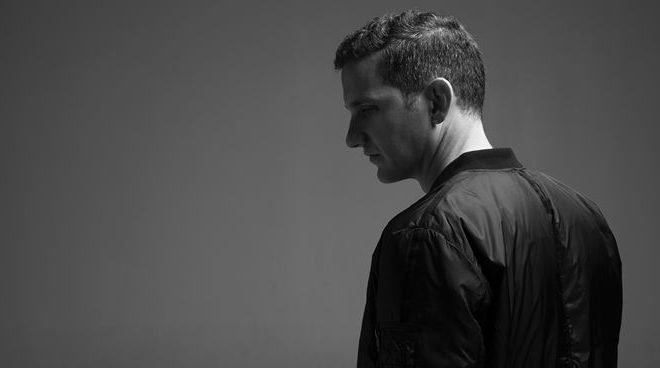 Interviews
Nick Martin – Shackles
By
|
By: Jamie Steinberg
Q) As a musician, how would you describe your sound?
A) Mellow electro and harmonic!
Q) Who are some of your musical influences?
A) Daft Punk, Axwell, Skrillex, Justin Bieber and Ed Sheeran.
Q) Your most recent song release is "Shackles." How did you come up with the lyrics for the song?
A) Like in most writing sessions depends on the mood of the hour. we had writen different break up songs and this time we wanted to give emphasis on a girl trying to make a statement about not surrendering!
Q) How does the video for "Shackles" play into the message of the song?
A) We have a lifestyle lyric video showing a girl wondering alone and waiting to see what happens next. She has made her statement and looks confident that she will get what she wants.
Q) Natalola is featured on the song. How did you come to work together on it?
A) We have done more than a few things together and we have done well!
Q) What do you think it is about the track that fans will connect to?
A) Although the song is ultimately a pop song, it has an unusual structure where there is and there isn't a drop per se and the vibe is between reggae and tropical, but not exactly. In my opinion it is a one off song.
Q) How much of hand do you have in the production of your music?

A) 100%. My studio in Athens, Greece is amazing sounding great and I work with lots of outboard gear. Really lucky about that!
Q) Will there be an EP or full album coming in the near future?
A) Probably, although music goes in such a fast pace. My goal right now is to have global hit with a follow up. Then, if that happens, the attention will be there for me to produce an album.
Q) Who would you most like to collaborate with on a song in the future?
A) Dua Lipa.
Q) What can fans expect from a live Nick Martin performance?

A) A great DJ set is always adapting to that crowd. I never have a fixed set. What I do have is a few different playlists and plans of attack. Depending on the room and/or crowd I will adjust accordingly. Great set guaranteed!
Q) You recently toured with The Chainsmokers. What did you learn from your touring experience with them?
A) It was great to be on that tour and they realized how important it is to have a good opening DJ. When opening, you are really setting the mood for the night. I was really engaged in the whole show and that was a huge learning experience because touring with one band/DJ group is very different from hopping around at clubs. This is two rigs one set up. The same set up really in a different city every day. So, you really end up in a time wrap, but with the crowd changing. So, a song that did well in one city is not necessarily going to do that well in another. I changed my set seven times in ten days. And every time the show was better and better! Experience cannot be bought or taught.
Q) You are a part of social media. Why is that such an important way for you to connect with your fans?
A) This is endless and there are artists doing better than others. But one can't and should not avoid it. I am a balanced user. I think that my Instagram stories are my strong point. [smile]
Q) What would you like to say to everyone who is a fan and supporter of you and your work?
A) Go buy "Shackles" and stay tuned for an amazing release with Armada again in May! Big feature in the song!!