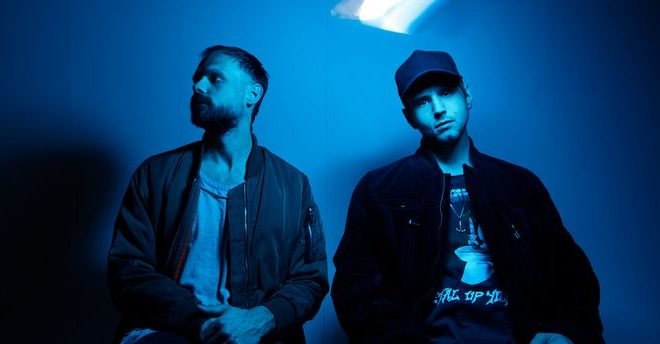 Interviews
Novel Nature – Indigo
By: Jamie Steinberg
Q) How would you describe your sound?
Shane: Rhythmic and ethereal. Dark and sexy. Fat and pretty.
Q) Who are some of your musical influences?
Emerson: All over the board, really. From The Strokes to Frank Ocean to Metallica to U2. Some of my personal favorite artists are Fleet Foxes, M. Ward and Kendrick Lamar. I think Sam's Town by The Killers is a brilliant album. I'm influenced and inspired by the feel of music, regardless of style. I think one of the main reasons our music is so diverse is because we listen to lots of different styles. I listened to a small clip of a song in the background of a History Channel segment on WWII and was inspired by the groove – that later became the foundation of the song "California Widow" on our EP.
Q) Talk about the story behind your new song "Indigo."
Shane: Most songs just kind of spill out as we write them. Almost happening by accident as we go where the vibe takes us. But "Indigo" was written on purpose. We'd just finished up a really spacey, ethereal song the night before. I walked into the studio and Emerson said, "Let's write a straight forward rock song."  I plugged the Strat into the deluxe, Em hopped behind the kit and we jammed for an hour or two. The whole song was written then and there, live. We loved the live feel so much that when we recorded it that we couldn't bring ourselves to add many layers. We had to keep that raw energy. Lyrically, "Indigo" tells a story we all know well: someone we care deeply for drops off the face of the earth without a word. "All I wanna do is shake your shoulders. Remind you of who you used to be to me." Sometimes the only thing you can do is sing about it.
Q) What do you think it is about the song that fans connect to?
Emerson: Well, the song is new right now and we've only played it a handful of times live, but fans have really been feeding off the raw energy of it. It's hard not to rock and/or dance to.
Q) How will the video play into the message of the song?
A) There won't be a video for this single.
Q) What is your song writing process? Do you need music before you can create lyrics?
Emerson: We pretty much always write the music and melody before the lyrics. In fact, the lyrics are probably the last thing we apply to a new song. We try to not move too far ahead of ourselves until the melody feels 100% right because that's what is really most important to us. The specific "taste" or "feel" that the song gives us, without words – always comes out one way or another in the lyrics. Shane and I both keep notes in our phones of one-liner lyric ideas that we often pull from as well.
Q) How much of hand do you have in the production of your music?
Shane: 100%. Mic placement, obsessing over capturing the right tones, hitting the record button; we produce and record every last drop of our own music. We write in our studio (Pacific Studios, Tacoma, WA), laying down rhythm over rhythm, melody over melody until we surrender and call a song done.
Q) What songs off your upcoming Blue EP mean the most to you and why?
Emerson: For me, personally, I have a strong connection to "California Widow." I'm very proud of that song. We actually demoed the entire drum part live in one take and wrote everything over it. We also kept that very same drum take for the final version – no other drum take sounded quite right. The music has a somber, Americana, almost "dusty" vibe that later inspired the story and the California Gold Rush theme that's in the song. The outro was written in the studio in the very late hours of the night and just kind of came out of nowhere for us. Experimenting with different sounds and time signatures always seems to flow best after midnight for us.
Q) What can fans expect from a live Novel Nature performance?
Shane: When people see us live they're going to feel something. Our music is admittedly self-indulgent. Full of desire. Sappy. Heavy. When we go for a "feel," we go for it. When we play live, we want to submerge people into the sensation of each song's emotion. Plus, they'll get to see two lifelong best friends having some fun.
Q) Who would you most like to collaborate with on a song in the future?
Emerson: That is a great question. Of course, we'd love to collaborate with one of the absolute greats such as Paul McCartney, but we'd be excited to work with anyone we admire/respect. Writing a song from the ground up with Rick Rubin would be a dream for us.
Q) You are a part of social media. Why is that such an important way for you to connect with your fans?
Shane: Instant and easy connection. We're able to let our fans know us and we're able to get to know our fans. These days the lifeblood of any creative project is social media. We create art – the internet is the mode of transportation.
Q) What would you like to say to everyone who is a fan and supporter of you and your work?
Emerson: Thank you for supporting indie music and artists. We can't wait to meet and perform for all of you, around the world.