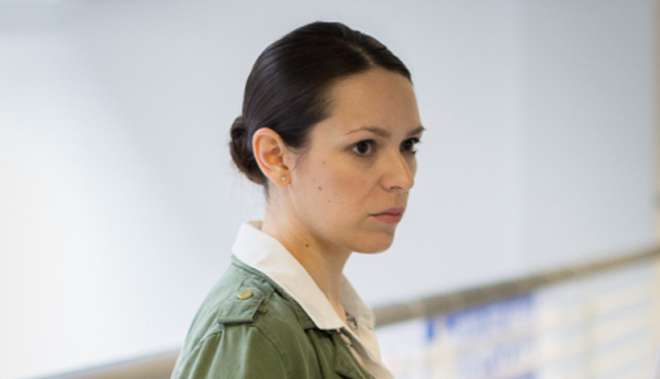 Interviews
Rachel Teate – Cops and Monsters
By
|
By: Jamie Steinberg
Q) What made you want to be a part of the web series "Cops and Monsters?"
A) There is a huge following online for "Cops and Monsters" and I remember seeing the writer of "Wolfblood," Debbie Moon, on Twitter mentioning the series. So, I started following and watching and thought it was different to any other web series I have seen so I wanted to be involved.
Q) How was your character originally described to you?
A) Bossy, a know it all, loves her job – what wasn't to like about it?!
Q) Was there anything you added to your role that wasn't originally scripted for you?
A) Being seven months pregnant while shooting?!!!!
Q) What did you find challenging about filming a web series over say working in TV or film?
A) Nothing, as long as I'm acting I'm happy and find it all challenging and so rewarding.
Q) What were some of your most memorable moments from filming Cops and Monsters?
A) The incredible werewolf make up during the filming of the bar scenes at The Tron was great and our supporting artists were just brilliant. One played the most amazing music she had composed on the piano.
Q) What do you want to be sure fans know about your character?
A) She's fun underneath the bossiness…honest…Well, she's fun within the rules and guidelines…
Q) What can fans do to help ensure a second season?
A) Keep watching, tweeting, retweeting, supporting us all and if you can donate on crowdfunding then that's amazing, too.
Q) What do you hope viewers take away from watching "Cops and Monsters?"
A) I hope they detach from reality for a while and get lost in the world of "Cops and Monsters" – Enjoy!