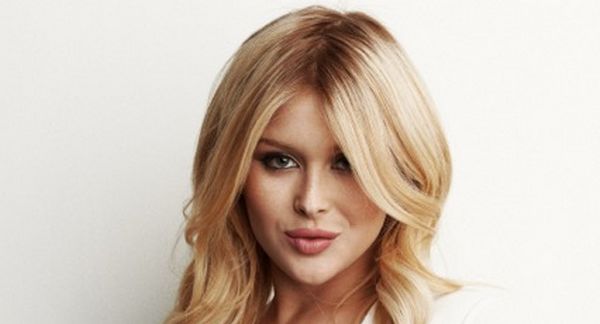 Cameron Rad
Interviews
Renee Olstead – Unfriended
By
|
By: Lisa Steinberg
Q) What are the recent projects that you are working on?
A) I just finished filming the movie Tell Tale Lies out in Connecticut. It was Alexa Vega, Beau Mirchoff from "Awkward" and Michael Willett from "Faking It." Then, I got home and jumped on a plane to go to Arizona and went to the Humane Society Gala and then to San Francisco for a show. I'm happy to be in one place now!
Q) When can fans be expecting new music from you?
A) Well, one thing I can say is one of my songs that came out last year will be on the season premiere of "So You Think You Can Dance." It is exciting because I love that show. I love dancing and I wish I was better at it. I will definitely be tuning in for that and I'm so excited. There should be more music soon now that I am back in Los Angeles. I'm able to be creative and look at that side of my career more. I have recorded some songs with John Daversa, who used to be my musical director. He has a really cool album out that I will be guesting on a couple tracks. It's sort of like a Beatles re-imagined project. It's Beatles tunes, but in a way that you can't even imagine. He's so brilliant!
Q) How did you get involved with your song for "So You Think You Can Dance?"
A) They called me and said they had someone audition who brought in one of my songs. They asked if they could use it on the season premiere. Now I can't wait to see how the dancer choreographed to it and how they do. I'll definitely be rooting for them, whoever they are!
Q) Your film Unfriended is out now. Talk a little bit about the premise and about your character.
A) I play a character named Jess Felton and she is not really a nice girl. She was a little bit of a bully. The whole thing takes place on a desktop and it is a really unique and interesting concept, especially for people of my generation who spend so much time on their laptops or looking at their cell phones. It's really bringing a horror movie to their world. I think that's why so many people are scared. From the reactions we have seen on Twitter and Instagram, people have not seen a horror movie in their every day world. It's a really interesting concept and we had a lot of fun making it. We shot it kind of like theater with these eighty minute long takes instead of shooting it scene by scene because we didn't really have the luxury of cutting and turn around to go to the next scene. Everyone is on screen for the entire movie. So, that's one thing that made the project so interesting. It's so cool to see such a small low budget movie doing so well. I think it is going to inspire a lot of people, too. It was a low budget movie. We made it for less than a million dollars. It's been a huge success and I think that the studios are pleased with its released. We're going into international release now so we're opening in Dubai, India and The Philippines! It's in all of these amazing places that you can't even imagine when you are shooting a movie in Newhall. I think the fact that it wasn't a huge budget movie, just a lot of creativity and amazing people, was a good idea that we really got a chance to explore that without having to worry about too many investors and everyone having their hand in the pie. They were just really able to complete their vision because there wasn't that pressure. I think that's how we came up with a project that is universally loved.
Q) Was there anything you added to your role that wasn't originally scripted?
A) There was a lot that a lot of the actors had input in and they would ask us for suggestions. They would say, "Hey, we're doing a re-write. Does this sound like something you think your character would say?" Especially when we played Never Have I Ever, a lot of the questions were ideas that we bounced around at the little patio table in the back. There is a lot of improv as well. We shot it in several different ways. We shot it where we stuck to the script. We shot it where we did a lot of improv. We shot it where we had bullet points for moments we needed to hit bearing in mind the script, but kind of going in our own way for moments. It was a lot of fun and very creative for everyone that was on the project because we didn't necessarily have to stick to the script since there weren't thirty producers who had to sign off on the script exactly as it was. We just had that freedom to play.
Q) What were some of your most memorable moments from filming Unfriended?
A) I shot several different deaths, at least half a dozen! I was really excited to see what my death would be. When I was sitting in the theater, I was wondering what death they would use. I shot all different kinds of deaths and I think that is one thing that people noticed. In the trailer, they used a lot of the stuff that we didn't necessarily use in the film. There are people getting hit by cars! It's like all of the stuff that didn't make the final film, but were really interesting moments that they shot as options. Doing re-shoots was really crazy because when we did them not everyone was on set. So, there were times when one person would come in and maybe shoot an alternative death and it would be that one character watching a playback of us watching on our computers. When I came in to do re-shoots, I was watching material that I had never seen before and I had read before about the deaths on screen, but I was terrified. I get really scared when I watch scary movies. This was like one of those scary moments where you were sitting in a dark room starring at a screen. I was terrified! I was really, really scared. So, I had a lot of fun shooting it, but I had that horror movie going experience as well.
Q) What kind of fan reaction have you been getting from the film?
A) It's really cool because young people have really gotten the message of the movie, which is that it is not okay to bully people online. I think that's one thing I don't understand. I have never quite understood why certain people think it's okay to say things that you would never say to someone in real life. The responses though have gone from serious to not so serious. They'll say, "I don't like your hair that color. I liked you better as a redhead," to really nasty stuff. I've just never understood that and it happens a lot. I think a lot of people have really gotten the message that what you post online says a lot about you and also can come back to haunt you. Maybe not with a ghost that is going to murder you…But people should take a second to realize that if they post it online it is different than writing something on a piece of paper in front of you. Think about what you're writing if it would make you seem like a good person or someone you would want to hang out with. I think the movie has a really good context of making people aware that stuff has weight. I think the Internet is an amazing place and a place we deserve to feel safe.
Q) What would you like to be sure fans know about your upcoming work?
A) I would mention that Unfriended is out internationally now. We'll have more information soon on Tell Tale Lies.