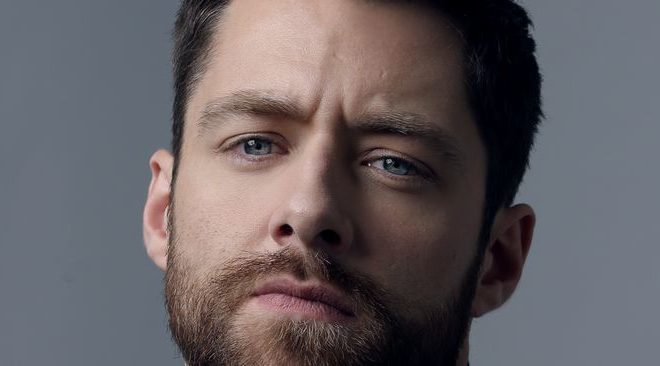 Faye Thomas
Interviews
Richard Rankin – Outlander
By
|
By: Jamie Steinberg
Q) What are the recent projects that you are working on?
A) I couldn't possibly tell you that. Don't worry! As soon as anything comes along, you'll hear about it.
Q) Did you read much of the books to get an idea of how to portray Roger?
A) Yes, I recommenced reading and am about halfway through with book five, which is The Fiery Cross. I'm a little ahead of myself in terms of what I'm about to be filming. But the books were a fantastic resource for me starting the role of Roger and with character development in terms of fans expectations for him and the story moving forward. He's such an integral part of the story so it was great to have that. I felt very fortunate to have that at my disposal because you don't always have that as an actor going into a project. In fact, it's often the opposite and you are quite limited with the material you have for character development. That was a big help!
Q) What have you found challenging about portrayal?
A) I'm not sure if I find something specific about Roger. I suppose he's so unlike me. Obviously, we're from a completely different time. Even with "Outlander," it's still set forty or fifty years ago even. So, I'm still taking a period context with Roger. For that, obviously, I suppose I sort of have to do a lot of ground work in terms of social structure of acting and even the music scene – just the time he lived in and the place he lived in. He's from a small town in Inverness. I suppose it's relocating myself entirely before you even look into the fact that he's kind of a mild-mannered academic and is a History professor from Oxford. I suppose the most challenging aspect for Roger for me overall is the transition that he makes through his story – especially from book four. He really undergoes some dramatic changes in terms of his own character. I suppose that's the thing I'm looking forward most to doing.
Q) What do you think it is about Roger that draws Brianna in so quickly?
A) [laughs] I don't know. Sophie [Skelton] and I discussed this at length when we were filming Season Two. And in the books they come immediately together. In the books it unfolds so fast. Their first kiss is kind of within pages and there is a scene in the books where Roger is already daydreaming about having kids with Brianna and being married. So, for him in his head, it's just two people head over heels for each other. I think for the TV show I think we wanted to mark it more, to make it more of a gradual progression in their relationship since in the book it just feels like it happens over a more gradual period of time. But if you would take that on the show, I think it would probably feel like it happens too quickly. I think it's just they have a lot in common. They have a lot of mutual interests. At the same time, there is a physical attraction to her right off the bat, but obviously it runs much deeper than that. I think it's her attitude that really appeals to Roger. She has this sort of stubborn, individuality to her that attracts him to her quite quickly. But there may be many things. We're almost on Season Four so that was things I was thinking about maybe two years ago and I've kind of transitioned past that.
Q) In the books Roger is known for his singing. Will we see that explored this season or next season?
A) You would really have to ask the writers about that. I'd love to do a bit of singing in Season Four. If they write that in there, then absolutely! I'm quite happy to "batter out a tune," as they say in Glasgow. I might even get in my guitar, who knows? I'm waiting to see what the writers have in store.
Q) What scene are you most looking forward to filming or seeing on screen?
A) It really depends since it's an adaptation. So, we really don't know how they are going to tell that story. I'm kind of a bit reluctant to talk about scenes that I want to see happen because for anyone who hasn't read the books it's going to be a spoiler for them.
Q) What have been some of your most memorable moments from filming "Outlander?"
A) I've had a lot! There is one that has been coming to mind a lot lately. It's a scene that we had to abandon shooting at the end of Season Two where it is the finale at the stones. We had to drop shooting that one and they had to come back and pick up shooting it at a later date because the weather was so horrific. It was just atrocious, torrential rain and really high-speed winds. It was really dangerous for the crew and the equipment getting blown around. We had to call that shoot off, but we came back a couple of months later to pick that scene up. Obviously, it is a very crucial scene so it was quite important that we got it done. When we came back there was really this quite strange, eerie atmosphere on location at the stones. I had never really felt anything quite like it. It was in the middle of the Scottish wilderness and there was not a blade of grass moving. Not a branch or tree was moving. It was just so still, so quiet. And the moon was almost not quite real. There were several deer gathered that were just kind of galloping along in the hills. It was the most bizarre experience filming anything ever. It really sticks out in my mind and it was a really enjoyable evening. It was our last evening. In fact, I think it was the last day of shooting Season Two entirely. That was a very interesting experience filming that.
Q) Caitriona Balfe has teased about your lack of skills when it comes to driving. Is there anything you'd like to say in your defense?
A) Oh God. Yeah, she has a habit of bringing that up. The only thing I would like to say is that my driving is pretty much flawless. You won't find better driving skills anywhere else. So, I'm not sure what Caitriona is talking about. If she's talking about one evening when we were on set shooting Season Two and she may think she heard the clutch grinding a lot as I was trying to change gear, but it was actually a noise coming from someone else's car and absolutely not my car! I think that's why she is slightly confused. She must have thought it was me utterly destroying the clutch in this absolutely classic 60's car that we had brought in specially for Roger. But she is mistaken.
Q) What do you think it is about "Outlander" that has made it a fast fan favorite series?
A) Aside from the performances, I think from Season One…And the cast is so amazing. I need to really give a shout out to Suzanne Smith and Simone Hind because their casting is perfect for these parts. Even after having read the books – because I read ahead quite quickly. I was in casting for quite a long time before Season Two had even begun filming. We were in casting for all of Season One. So, I had the opportunity of being introduced to a lot of these characters before I had even seen them. Then, when I saw them on screen I was like, "That's just absolutely perfect casting." That obviously helps bring out the best in the performance, relationships and chemistry. So, you've got that right off the bat and I also think the story in itself. I think it's a variety. I think they add the right touch to wonderful adventures that are constantly changing and constantly evolving. That's just so much of it. Then, as we're coming into Season Three especially it starts to open up and then in Season Four it really takes off. The whole scope of it just really opens up. I think it's just one of those things where there is so much in it for everyone and its place, location, characters. So, it's never static. You never feel it starts to get old because we're always moving.
Q) The fans are curious to know if you have plans to return to theater in the near future.
A) Really? I love theater. It's something that is really important to me. One of my loves, I suppose. I've done a lot of theater before I started doing television. Since I've been caught up in that whole world of filming TV, I suppose haven't really found I've had the time or any particular opportunities that have appealed to me or come my way. I suppose it's because I've been filming such big dramas over the last couple of years that have taken up so much of my time. Should there be more time to do theater in between seasons four and five then absolutely. It's something that has really been on my mind recently that I really want to get back to doing.
Q) What would you like to say to everyone who is a fan and supporter of you and your work?
A) Just a huge thanks to all my fans, personally. It's been so active and so passionate. Just a huge support since I started, I suppose, and I can't thank them enough. And then obviously the fans of "Outlander," the show wouldn't be where it is at and where it is headed without them. And it's such a loyal, passionate, vocal fansbase. And they're all so amazing. So, it's wonderful to be a part of such a big family of "Outlander." So, a huge thanks to them all for their support and appreciation.