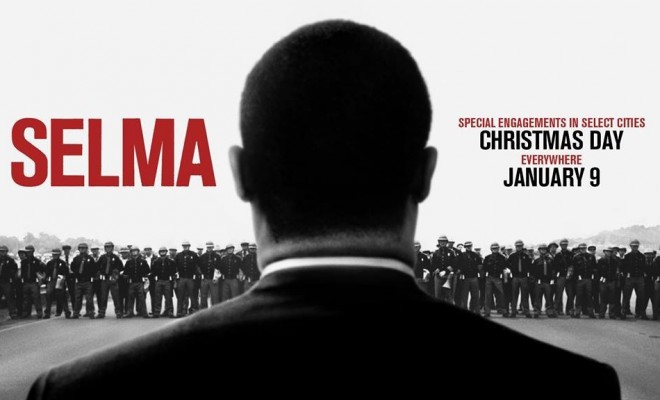 Movie Reviews
Selma
By
|
Review By: John Delia
Bold, poignant and triumphant, the movie Selma shows the determination of a leader who guides his devoted followers to equal rights. Not just for them, but all races who have been denied the right to choose the leader of this country.  Teeming with a core of fine actors under the direction of Ava DuVernay, the film gives insight into Dr. Martin Luther King, Jr.'s valiant campaign and the shock that brought a country to its knees.
The movie holds nothing back showing an opening explosion of the church in Birmingham to the face off against Gov. George Wallace (Tim Roth) in Alabama. Director Ava DuVernay lays it all out from secret meetings, confrontations with President Lyndon Johnson and the FBI's involvement. Her scenes of violence during the first attempt to march to Montgomery are very explicit, showing the brutality laid on the marchers protesting against the fatal shooting of activist Jimmy Lee Jackson. The incident that sent over fifty people to hospitals received nationwide publicity and initiated the backing by both black and white to march arm-in-arm toward Montgomery attempt. Her cameras deliver the message of anti-discrimination loud and clear and rightly so.
The cinematography in Selma provides a tension building feel to the film. Combined with period costumes, automobiles and props the film takes you back to the mid-1960's where it all happened. Filmed in some segments as if you are there when the State Police attack the marchers on their first attempt to walk to the capital of Alabama in Birmingham, it's like watching a newsreel from the past. Very shocking and heartrending, the inhumanity to man shows an embarrassing look at how far one State would go to allow segregation and discrimination.
As a good companion piece, checkout the documentary "Selma Historic Bridge, Selma Alabama" a television episode that aired in 2013 along with the most current trailer for the film Selma contained in this article.
Selma has been rated PG-13 for disturbing thematic material including violence, a suggestive moment, and brief strong language. The film gets released during the 50th anniversary of the events that took place in Selma, Alabama in 1965. A tip of the hat to director Ava DuVernay and producers Oprah Winfrey (also for her acting), Christian Colson, DeDe Gardner, and Jeremy Kleiner for binging the film to the screen.
FINAL ANALYSIS:  An emotional film that's well acted and directed. (B+)