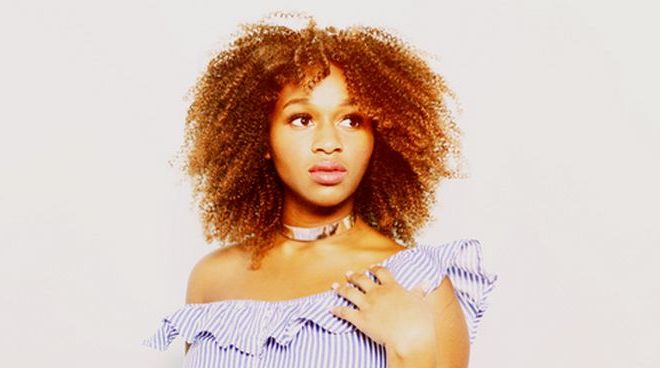 Interviews
Shalyah Fearing – I'll Get Over You
By
|
By: Jamie Steinberg
Q) How would you describe your sound?
A) My sound is what you would call Urban POP.
Q) Who are some of your musical influences?
A) There are so many artists in the music industry that inspire me. However, if I had to choose specifically it would be Alicia Keys, Whitney Houston, Ed Sheeran, Bruno Mars and Adele.
Q) Talk about the story behind your song "I'll Get Over You."
A) "I'll Get Over You" talks about the bittersweetness of love and how it can affect all of us. Everyone experiences heartbreak in life eventually, but it's all about how you recover from it and move on. This song tells a story of someone trying to do just that.
Q) What do you think it is about the song that fans connect to?
A) I feel like my fans can connect to this song because of how powerful the words are (thanks to the amazing K Nita) as well as the melody itself.
Q) What is your song writing process? Do you need music before you can create lyrics?
A) I've always been able to write stories and poetry, but to write actual song lyrics I need inspiration from real life experiences, movies, shows and sometimes I'll start playing four to five chords on the piano.
Q) How much of hand do you have in the production of your music?
A) My team Katylist makes sure to include my input in anything we do. However, we normally come to an agreement on most projects. I guess great minds think alike! [laughs]
Q) What can fans expect from a live Shalyah Fearing performance?
A) I expect my audience to have an otherworldly experience when hearing my music. That's exactly what I'm going to show whenever I perform. I strive to inspire my audience to feel an emotion when listening to my music, whether it is to laugh, cry or smile.
Q) Will you be releasing an EP or full album in the near future?
A) My team and I definitely expect the release of my EP soon! I can't wait for everyone to hear what we've been working so hard on. My fans will love it!
Q) Where are some of your favorite places to perform and what makes those locations so significant to you?
A) There are two stages where I love to perform the most right now. I love performing at the Straz Performing Art Center because it's a stage where I can show my ability to sing, act and dance in musical theatre. Singing on "The Voice" stage is a place where I can be myself. A place where I can sing my heart any way I want with no rules on how to do it! I will always love that stage and I can't wait to perform on it again while singing my own music this time!
Q) Who would you most like to collaborate with on a song in the future?
A) I would love to collaborate with Sia!
Q) What album/band are you currently listening to and why do you dig them? 
A) I am constantly listening to the Alabama Shakes album Sound and Color. This band is so unique and in the way they play the chords in the music. I listen to them for inspiration!
Q) You are a part of social media. Why is that such an important way for you to connect with your fans?
A) Social media is a way I can connect with my fans! It's a way we can communicate with each other and continue on in this musical journey together!
Q) What would you like to say to everyone who is a fan and supporter of you and your work?
A) I just wanna thank all of my fans, my Voice Fam and family for all of the love and support that you bless me with every day! Thank you so, so much! I can't stress enough how much I appreciate and love all of you guys from the bottom of my heart! I only came this far in life because of you guys! We still have a ways to go and I can't wait for you all to hear what's coming next! <3