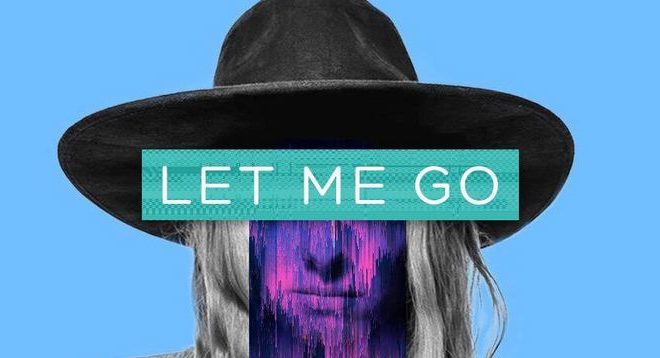 Interviews
Stephanie Rice – Let Me Go
By
|
By: Jamie Steinberg
Q) How would you describe your sound?
A) First word to mind that comes to mind is emotional. That's really because emotional music can be delivered in many different forms – whether it be emotional soft music or emotional loud music. I kind of range the entire spectrum. For me, songwriting really comes down to the lyrics and the music that pairs well with the lyrics. I'm always singing from a place that is really, really raw so it comes across as emotional. I think if we're talking about actual description of the music would be a mix between Coldplay, Adele and Florence and the Machine.
Q) Who are some your musical influences?
A) Well, the three I just mentioned for sure. Coldplay was one of the first secular band or music that I was ever introduced to and it was life changing. It has stuck with me ever since. I've never caught them live. Other influences are Imogen Heap and I like Adele as well. Fortunately enough for me, Alicia Keys! [laughs]
Q) Have you kept in touch with her since being on "The Voice?"
A) Yeah, Alicia has given me advice since I've been off the show. She's very hands on as a coach and is the real deal. I'm really blessed.
Q) What piece of advice did she give you that has stuck with you?
A) There is one thing she said before I went on stage and it just stuck with me. She said, "Go out there and don't do anything. Just be." When I find myself writing a song (since I've been off the show) I don't try to force anything happen. I just let whatever I'm going through express itself and manifest itself and just be. I think that's the best advice anyone could have given me.
Q) We know you've been working on new music. What is your song writing process like?
A) Yeah! I'm so excited! Every song comes about differently, which is really fun because I get to be an onlooker of the process. It's exciting that I never know what is going to happen. There is one thing that is completely consistent and it is usually (the most often) my source of inspiration is pain. There is a moment where it gets too much I sit down at a piano or with my guitar and I usually start picking out melodies. Then, the words just start coming along with that. Sometimes I'll have an idea of words before I have a song and that's how the single I am about to release came about. I had a lot of things I wanted to say and I started singing them a cappella and ended up writing music to go with it, which is something I've never done before.
Q) How hands on are you with the production of your music?
A) This is something I haven't done before. It's kind of new territory. I had very hands on decisions I made with the drum beat and the guitar licks. Everything that went on it! My brother, Benjamin Rice, is a freelance producer in LA and this time I only did the piano and the vocals. I really wanted to do a collaboration with him and he produced this song. It was really exciting to work with him.
Q) When can fans expect new music from you?
A) I am first releasing the single and it is going to be this month. Honestly, it's right around the corner. Then, I'll probably be releasing a second single after that. I already have the material for a complete album so I'm going to be recording a full length album, for sure, which will be released after the single.
Q) What can you tease is the title for your first single?
A) The first single is called "Let Me Go."
Q) Who would you most like to collaborate with on a song?
A) Oh, I mean Coldplay is my ultimate dream of who I would love to collaborate with. I get giddy and insecure about it. [laugh]
Q) What advice do you have for others first starting out in the industry or who get nervous performing?
A) My advice is to never give up. I say that because I had been working extremely hard and tried out for "The Voice," but didn't make it. I could have just taken that as a "no" and I think a lot of people would do that. I was close to doing that because it was kind of a crushing experience to go after your dream and then not even make it past the audition round. That kind of crept in a lot of self doubt. Am I good enough? Maybe I shouldn't do this anymore. I just kept believing in myself. I think being your number one cheerleader is the most important thing because so many people can tell you that you're not good enough. You have to remind yourself that you are. I kept working and I think I got a lot better without realizing it because I kept doing what I love to do. I tried out again and, obviously, it turned out much better that time. So, the first thing is if (really and truly) if the first thing you wake up thinking about is music that is what you should be doing and don't give up on that. As far as nerves go, what Alicia told me has helped. When I find myself being nervous, I'll always try to center myself and remind myself that I'm doing what I love to do. That is the ultimate dream and I think everyone in life wants to be happy and wants to do what makes them happy. That' tough to do in life. So, there is no time or room for nerves, when I think about it, because it's an exciting experience to be able to share this with other people.
Q) What can fans expect from a live Stephanie Rice performance?
A) At a live Stephanie Rice performance you'll get a little bit of everything. What I mean by that is there is going to be full, emotional songs with more of a ballad feel. But I like to cut loose on stage and I'll always (generally) end with a bang. I did a little bit of rock n roll towards the end, but I like to take people on a journey and on a well rounded journey – the highs and lows of life through songs.
Q) Where are some of your favorite places to perform?
A) There is never a particular place that I might have fallen in love with – per se – but it's the people who have been there. I love venues that are really crowded with a bunch of people around the stage because I can feel the energy and the love. That's something that I hardly have words to describe. Those are the moments that I absolutely live for.
Q) You recently performed at Pride events. What does that mean to you?
A) That is a very humbling experience. I perform at these Pride events because I go back to eighteen years old and feeling like I didn't have a voice – because I didn't. I felt like I was silent and someone took my voice away from me. I've been thinking about it a lot this year and I've done a lot of Pride events and the reason why is because I want to show up to anything that I can and give a voice to the people who have been silenced because it is still happening. I was told to be ashamed of who I was growing up and I'm prouder than ever of who I am and I want to celebrate that. And I want to celebrate that for others who can't.
Q) You are a part of social media and I'm glad to see that people seem to be nothing, but supportive of you.
A) Social media has been a reflection of the real world. I didn't know what to expect and I wasn't sure if I would be welcomed with love and support and that's exactly what happened – I was welcomed with love and support. I did a hometown show in Texarkana. When I left there, I hardly saw myself going back there let alone back putting on a concert because people wanted me to. They surprised me before I went on stage to perform with the Mayor who read a proclamation proclaiming June 16th as "Stephanie Rice Day." If that is not a way to show that love wins…I completely broke down and I'm still in awe of it. I think about what that day represents and that day represents to love the unwanted. To not treat people differently because they are different.
Q) Why is social media an important way for you to connect with your fans?
A) Social media is a difficult topic for me because it's not something that I've really ever used a lot. I've made a Facebook only because my fiancé told me to when I started a band. It's just such a foreign land to me. As foreign as it is I've quickly come to learn that it can be a beautiful thing because it creates a direct way to communicate with people who are wanting to learn more about our music and me of them. It's given me a platform also, as I said, to have a voice. And I never want to abuse that. I want to use it only to make positive change in the world.
Q) What would you like to say to everyone who is a fan and supporter of you and your music?
A) I cannot say thank you enough. I wouldn't be here if there weren't people who loved and supported what I was doing and I really feel like my dreams are coming true. That's only because of them. Right now, I'm driving to a photoshoot for the single and I say that to say how crazy hectic my days are and I make them this way because I feel like I need to work as hard as I can to give back to the people who have supported me. I don't want to wait. I was overwhelmed by the amount of support and love that I received.