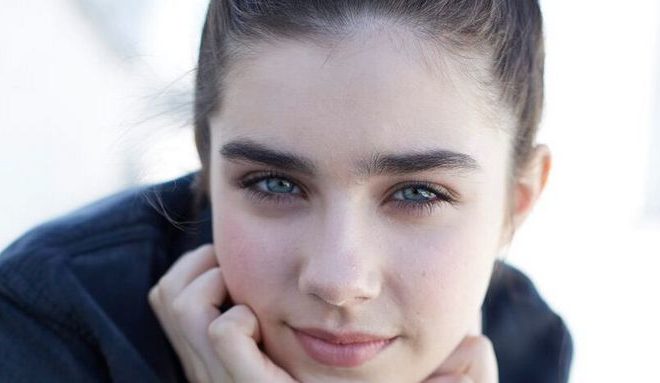 Interviews
Sterling Jerins – Daisy Winters
By
|
By: Lisa Steinberg
Q) What are the recent projects that you are working on?
A) I'm really excited about a movie I filmed called Boarding School written and directed by Boaz Yakin, which stars Will Patton, Samantha Mathis and Luke Prael. I'm also excited about Season Two of "Divorce," which starts airing on January 14th at 10pm on HBO. I play the daughter of Sarah Jessica Parker and Thomas Hayden Church.
Q) Please tell us the premise for the  movie Daisy Wintersand about your character.
A) Daisy Winters is about a young girl, Daisy, who is fun, adventurous and very, very headstrong. The film takes us through Daisy's journey as she copes with the fact that her mother is ill.  The movie isn't about her mom's illness, though, it is actually a heartwarming and fun story.
Q) What made you want to be a part of the film?
A) I was asked to play the role of Daisy three years before we actually shot the film.  I loved the character and Beth LaMure, our writer/director, so much and I was immediately hooked into the film.
Q) What have you found challenging about your role?
A) Well, there were some heavy emotional scenes that were challenging, of course, but the hardest part was actually working every single day for eight weeks. I've never been in a film where I was in every single scene of the movie so the biggest challenge was actually just keeping my energy alert and focused all the time. The crew helped me so much. They were there for me a hundred percent.
Q) Was there anything you added to the character that wasn't originally scripted for you?
A) Maybe the musical element, like having a guitar and a bit of singing that wasn't in the original draft of the film. Basically, I had a lot of creative support from Beth and if I felt I needed to add a little something, she would let me do something my way.
Q) You got to work with legendary actresses Brooke Shields and Carrie Preston. Did they give you any advice on acting that you took to heart?
A) There wasn't any direct advice, but I learned from Brooke and Carrie just by watching them and working with them.
Q) What have been some of your most memorable moments from filming Daisy Winters?
A) So many memorable moments, but two stand out:  We had a super dog friendly set. We had dogs on the set every day and once two stray dogs ended up wandering onto our set and spending the day with us. They were playful, but kind of dirty and one of the crew gave them baths, which was funny. We also had a close relationship with all the neighbors around the two houses where we filmed. People in Savannah are really so nice! The neighbors were fun and helped us out by being extras in a couple of scenes. They also baked cookies for us and they even cooked Thanksgiving dinner!
Q) What do you hope viewers take away from watching the film?
A) I if there is a child out there that feels alone and thinks that nobody really cares, I hope that they realize that people do care and to never give up hope.
Q) You are a part of social media. Are you looking forward to the fan feedback you'll be receiving to the movie?
A) I am excited for people to watch the movie and to read what they thought.
Q) What would you like to say to everyone who is a fan and supporter of you and your work?
A) First and foremost, I want to say "thank you" to all my wonderful fans. It has really touched me that so many people all over the world care about me and my work. I am incredibly thankful and grateful for all the love I have received on social media. I hope that I can give that love back through my work and that everyone enjoys the film Daisy Winters. I hope Daisy will mean as much to the audience as she has meant to me.