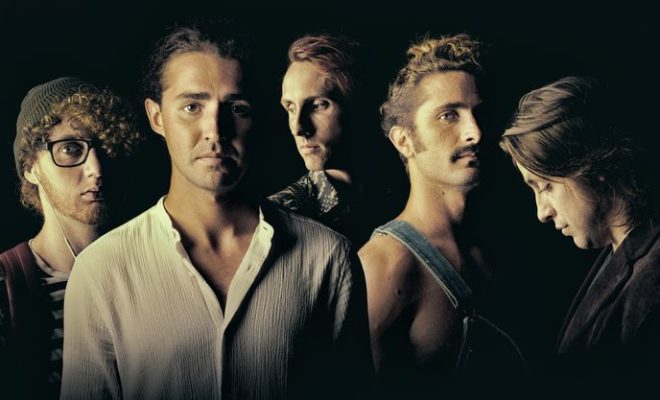 Vincent J. Musi
Interviews
Stop Light Observations – VANDERLIGHT
By
|
By: Jamie Steinberg
Q) How would you describe your sound?
A) Cinematic, Afro influenced rock, story driven, vocally driven, digital age mixed with analogue era….I wish there was a word.
Q) Who are some of your musical influences?
A) Currently in the band Frank Ocean, Kendrick Lamar, 60's/70's rock, Odesza, Lewis Del Mar, Jack Johnson, Ladysmith Black Mambazo.
Q) Talk about the story behind your new song "VANDERLIGHT."
A) It's the suffering from searching and the spiritual disconnect felt in our society and a call for questions.
Q) What do you think it is about the song that fans connect to?
A) We recognize something greater than ourselves and so do a lot of other people, but we are often afraid /uncomfortable to talk about it.
Q) What is your song writing process?
A) It ranges. Sometimes starts with a kick pattern, sometimes some words, sometimes a movie then a melody…always changes.
Q) Do you need music before you can create lyrics?
A) Nope.
Q) How much of hand do you have in the production of your music?
A) The band as a whole has always made our music and so far have never used an outside producer. I am an aspiring producer and so far have produced all our music to date.
Q) What made you decide to release music through 45's instead of say an EP or full album?
A) Albums take a lot of time and money then when they are out the hype comes and goes and/or people don't take the time to listen. A single has no story and no depth…like on without off or day without light. Art needs duality. That is where the B-side comes in.
Q) What can fans expect from a live Stop Light Observations performance?
A) Personally, I believe you will see one of the greatest live rock singers and a high energy rock show that will leave you feeling alive.
Q) What songs of your complete digital 45 series of songs do you most enjoy performing live?
A) Probably "The Ghost of Larry Ford Jr." [wink]
Q) Where are some of your favorite places to perform and what makes those locations so significant to you?
A) NYC, ATL, Charlotte and CHS….NYC is the most inspiring place in the world.
Who would you most like to collaborate with on a song in the future?
A) Dr.Dre…If he made a rock album it would be…[thumbs up Emoji]
Q) What album/band are you currently listening to and why do you dig them? 
A) I heard ODESZA's new album today. Their sound and cinematic textures, feeling and energy they build are where I believe music is going. A sound quality you don't hear in rock yet.
Q) You are a part of social media. Why is that such an important way for you to connect with your fans?
A) More peeps
Q) What would you like to say to everyone who is a fan and supporter of you and your work?
A) We love you. Always have. Always will. Our tribe is small, but stronger than most. #1muthaf*ckas till death
Listen to Vol. II On Soundcloud:
ALL QUESTIONS ANSWERED BY JOHN KEITH CULBRETH