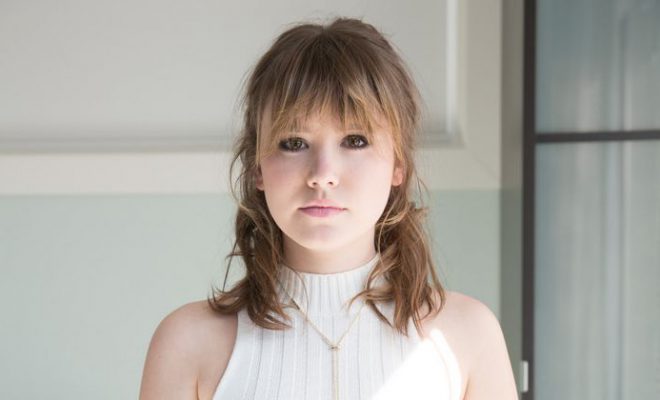 Steve Fischer
Interviews
Taylor Spreitler – Kevin Can Wait
By
|
By: Jamie Steinberg
Q) What are the recent projects that you are working on?
A) "Kevin Can Wait" takes up most of my time.
Q) How was your character Kendra originally described?
A) She was described as daddy's favorite child who went to college and kind of discovered herself. When she came back, she shows up at the door engaged and says she's dropping out of law school to support her boyfriend.
Q) Was there anything you added to the role that wasn't originally there for you?
A) I think it is just how I portray her that made her a little different.
Q) What is it like working with Kevin James?
A) It's been awesome! He's great! He's very funny and hands on to make the show the best that it can be. So, it's a lot of fun.
Q) Ryan Cartwright plays your love interest on the show. Did you spend time together to build onscreen chemistry?
A) Ryan and I are actually neighbors in real life so we pretty much spend every second of every day together. That was kind of an easy thing to pretend we have been dating for years because all we do is hang out with each other.
Q) Was it a coincidence or did you know you were both reading for the show?
A) We didn't know until our first table read!
Q) Is there much room for improv with the show?
A) Throughout the week when we are rehearsing everyone is kind of adding their own thing to it. It's a very open dialogue set. It's a lot of fun. We all get to put our two cents into everything.
Q) Because you are a part of social media. Do you enjoy the instant fan feedback you receive?
A) Everyone seems to love it! It's been great. Everyone has been super supportive and seem to enjoy it and think it is really funny.
Q) What have been some of your most memorable behind the scenes moments from filming "Kevin Can Wait?"
A) I think it was some of our guest stars that we're going to have on our show. It is just very cool. We have had some of Kevin's friends on our show – I can't say which friends. We have had some of his friends on the show and it has been a lot of fun seeing him interact with them and see people who have been friends for so many years doing comedy for so long do it firsthand. It's been awesome!
Q) What have you taken away from working on this series?
A) Just working with someone who is a comedy legend you learn something every day from him. The rest of our cast, I work with a lot of standup comedians so they are all trying to get me to do standup and get into it. It's a lot of fun and been a learning experience working with so many people.
Q) You often take on comedic roles. What is it about this genre that really attracts you?
A) I love all of it, but there is something about comedy that just stuck with me. You can't really be in a bad mood when your job every day is to show up to work and make people laugh. I really enjoy that aspect of it. I love sitcoms and being in front of a live audience. I just love every aspect of it. It's a lot of fun!
Q) What can you tease is in store for Kendra this season?
A) She is really just working away trying to help Chale develop his app. There is a lot of funny stuff coming up with my dad not approving of Chale. I think seeing the two of them in scenes together is always a good time.
Q) Is there anything else you want to be sure to share about "Kevin Can Wait?"
A) We have great guest stars and great storylines coming up so I hope people keep tuning in. We have only filmed seven episodes so there isn't that much I can tease. It's fun! We have Ray Romano coming on the show and that was really cool. We just have a great cast and crew. I just think people will be excited to see all of that.
Q) What do you think it is about "Kevin Can Wait" that has made it a fast fan favorite show?
A) Kevin James! He is someone who had a show for something like nine years, which is crazy. So, I think people know he is funny and they trust him to do wholesome family comedy since there is not many of those on the air anymore. It's something you can watch with the entire family across the board and I think people trust to him to do that. We have such a great cast with Erin [Hayes], Ryan, Gary [Valentine] and Lenny [Venito] that it's just a really funny group that people have been watching for years. I think that's what makes people want to keep tuning in and coming back.